Which Tiles Should I Use For My Bathroom?
Decorating or renovating your bathroom can be both exciting and challenging. Once you have chosen that new bathroom suite you then have to consider what tiles to use on the walls and floor. So, what tiles should you use in your bathroom? Well, this very much depends upon the size of the room, budget, your individual style and the look and feel that you wish to evoke. Below we explore the wide range of tiles that you can use in your bathroom.
Mosaic Tiles
One of the most exciting tiles that you can use in any bathroom or shower room is the mosaic tile. These tiles come in a variety of shapes, sizes and colour options. This means that you can create your own unique patterns on both the floor and walls of your bathroom. Mosaic tiles are often used in small bathrooms as they can fit into the smallest of spaces. Use them to create a border around a mirror or along the bath.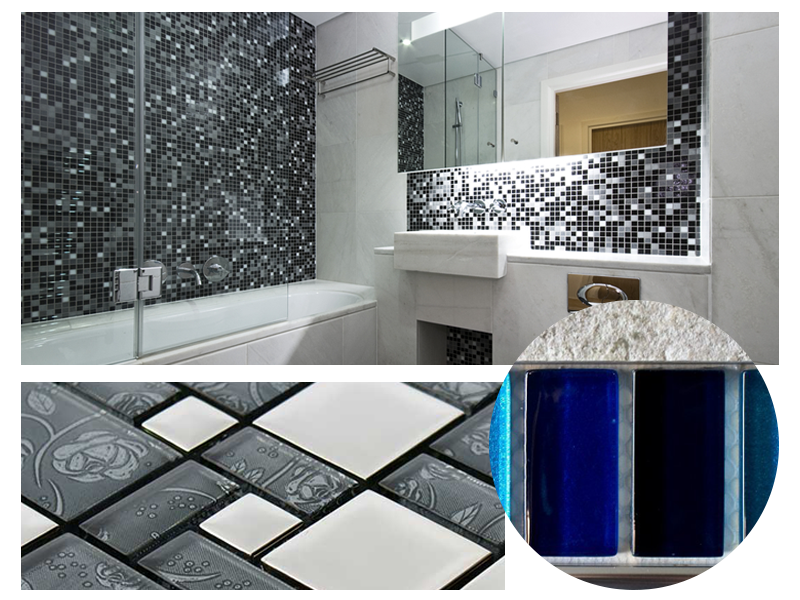 Ceramic Tiles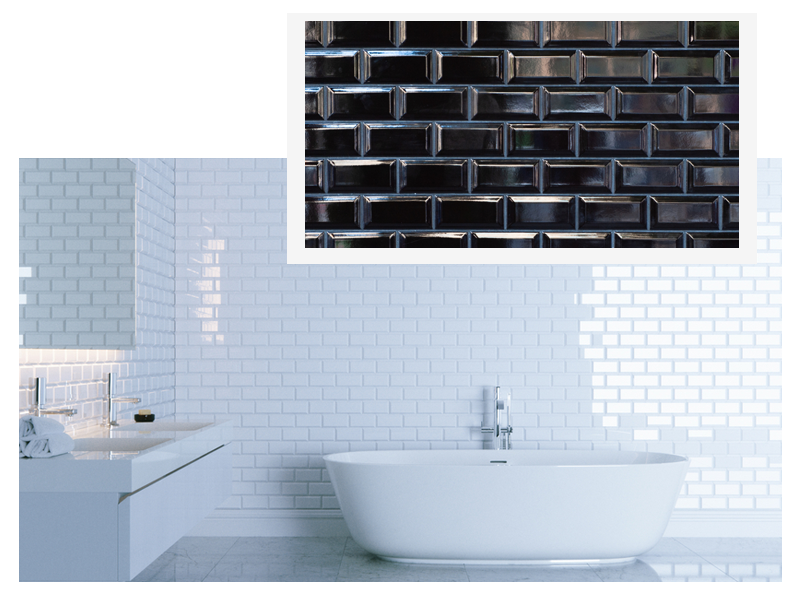 Ceramic bathroom tiles are by far the most popular choice for any bathroom. This is because glazed ceramic tiles are a great all-rounder and can be used safely on floors. These are hard-wearing tiles that are highly suited to heavy-traffic areas, so a good choice for the family bathroom. They are water-resistant, very easy to keep clean and will not harbour bacteria. Choose from a vast range of colours and sizes to personalise your bathroom.
Brickbond tiles
If you want a truly modern feel to your bathroom and wish to evoke a minimalist or industrial look, then brickbond bathroom tiles are for you. These large tiles come in a range of colours and finishes and can be used on both the floor and wall. These large bricks are often laid to resemble a brick wall, so give the room a dramatic and bold look. This makes them highly suitable for larger bathrooms. Using grout in a different colour can also help to make these tiles really stand out.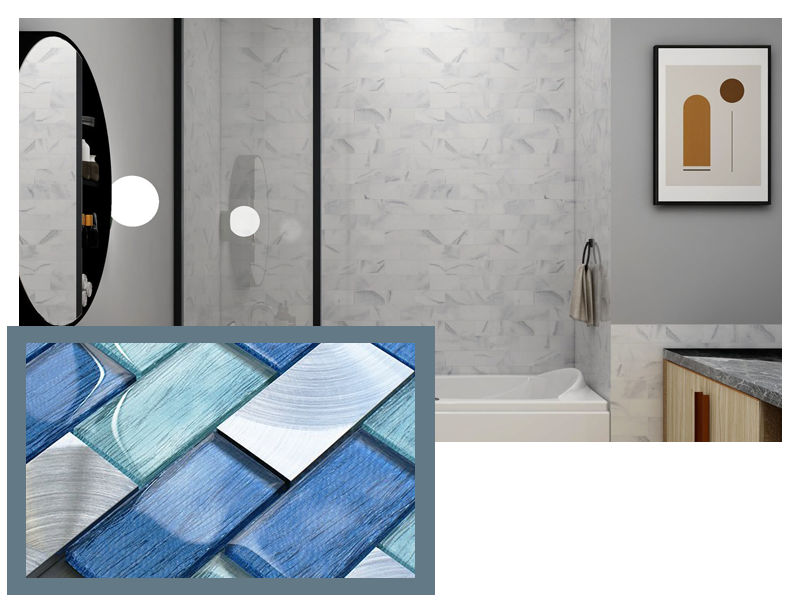 Glass Tiles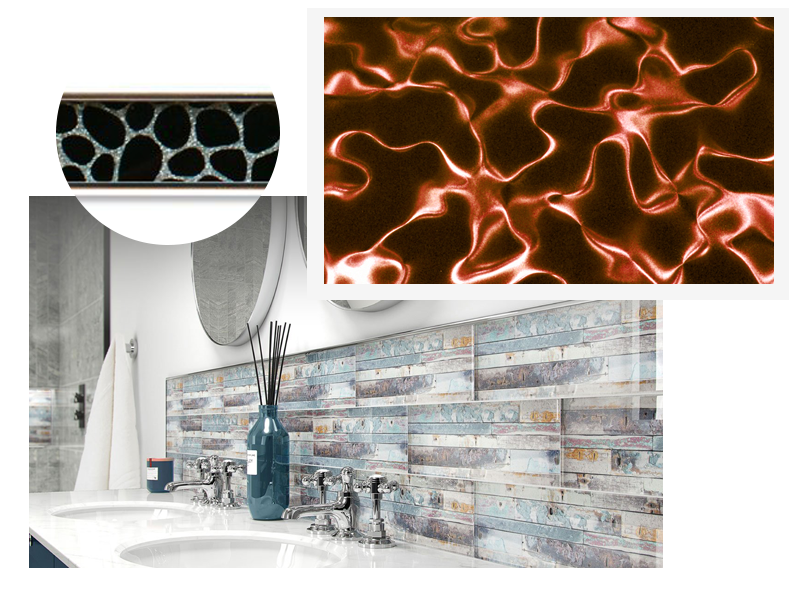 Glass tiles are a fairly new feature for the modern bathroom. Ideally, they are best suited for use on walls, although they can be used on flooring in areas where there is light footfall. Glass bathroom tiles can be coloured or plain and are surprisingly tough. They are easy to clean, hygienic and give the bathroom a fresh and modern look. Use coloured glass tiles to create a feature wall, or in the entire bathroom space to open it up to make it appear lighter.
Marble Tiles
Finally, marble tiles are always a popular option in the bathroom. These tiles are made from natural stone, and as such, each and every tile will have a slightly different look. If you want to create a bathroom space that is unique and features natural elements such as wood then marble bathroom tiles are a great choice. There are many colours and pattern choices to choose from to suit the large family bathroom or small en-suite.