What The Data Tells Us
Tile Colours: Interest Over Time (UK)
Tile Colours: Average Interest (UK)
Using data gathered from Google Trends, we're able to see what the UK population has been searching for over the last 12 months. As the graph below shows, white has been by far the most popular colour when it comes to what people have been looking for online. In second place is grey, which has been a popular choice for interiors over recent years.

1. White Tiles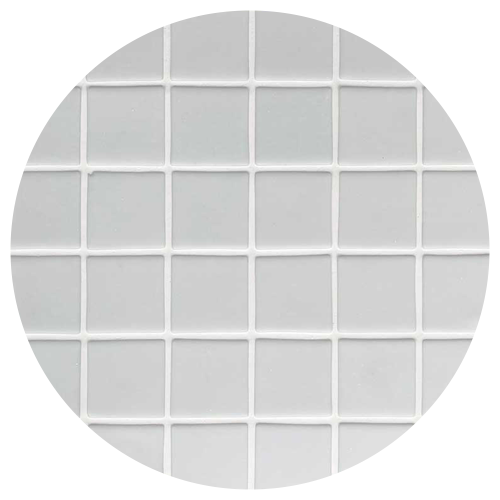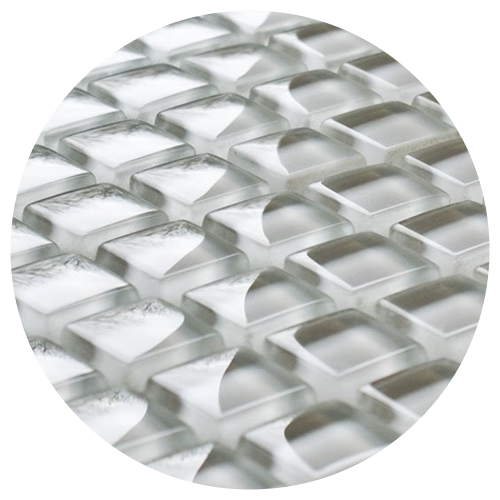 If you are searching for a fresh, modern, and timeless option within coloured tiles, white is always a great choice for a minimalist look. Not only will white tiles make the room look much bigger, but the tiles will also help to improve the light levels, which is great if you are looking for bathroom tiles or kitchen tiles for a small room. In addition, there are many possible tile shapes available that will add an interesting finish to white tiles including subway tiles, large format tiles and white mosaic tiles.

Undertaking a tiling project is always a big decision, so if you are looking for a colour that will definitely stand the test of time, choosing white tiles is always a great option. As interior styles change over the years, the white tiles on your walls or floors will always enhance your colour scheme, accessories, and soft furnishings.

Browse White Mosaic Tiles
2. Grey Tiles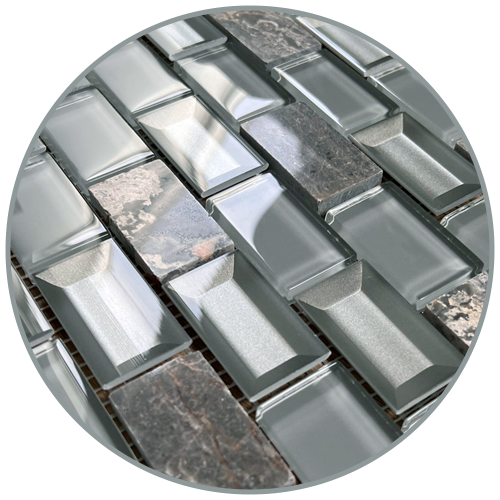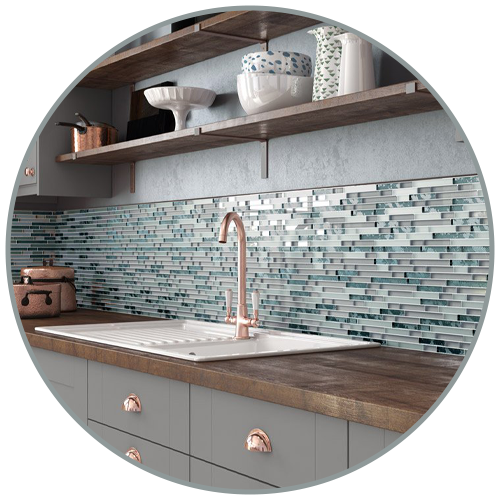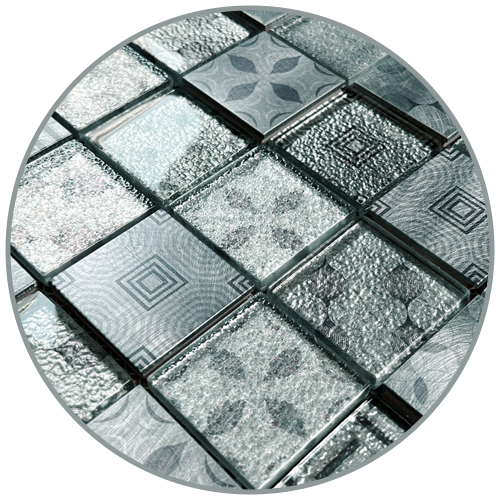 If you are looking to maintain a modern feel without compromising on warmth, grey-coloured tiles are a great choice. Grey tiles are available in a variety of shades, with light grey the perfect choice for a bright, minimalist décor style, and for those who prefer searching for a bold, luxurious finish, dark grey tiles are a brilliant option. A great tip is to pair grey tiles with gold fittings, wood accents and lots of plants for a warm, high-end feel.

As grey is such a popular colour there are many tile options available which incorporate the colour, from stylish mosaics to stone-effect tiles and the very popular wood-effect tile planks. Whatever style you choose, the sleek grey shade will enhance your décor as the colour works perfectly with everything from bright greens and yellows through to monochrome black and white accents.

Browse Grey Mosaic Tiles
4. Blue Tiles
Blue coloured tiles are such a versatile choice, especially if you are searching for bathroom tiles. From light blue pastel shades through to darker blues, there are many popular blue tiles available that can be incorporated into many décor styles.

If your aim is to create a bright, contemporary space, we recommend choosing light blues or blue/grey coloured tiles. Whereas, for a bold, luxurious feel, darker blue tiles are a great way to add a dramatic finish.

Browse Blue Mosaic Tiles
5. Green Tiles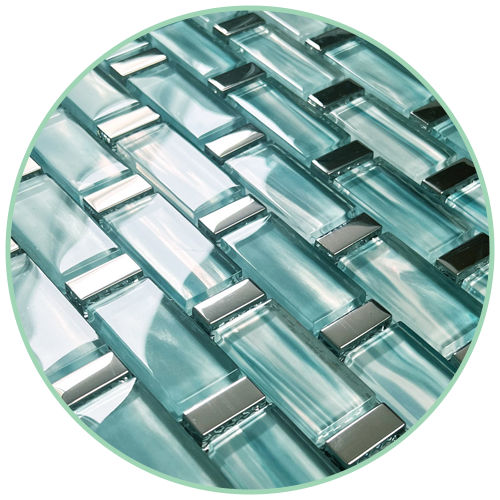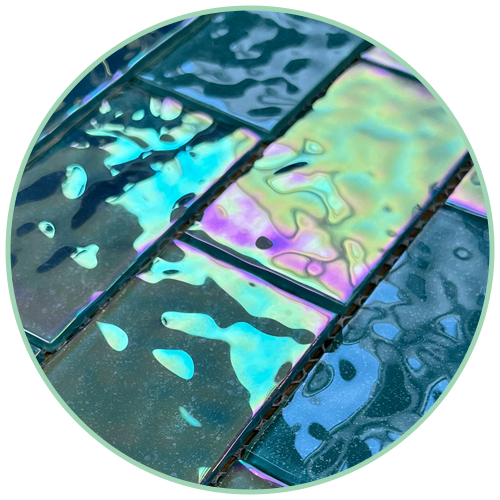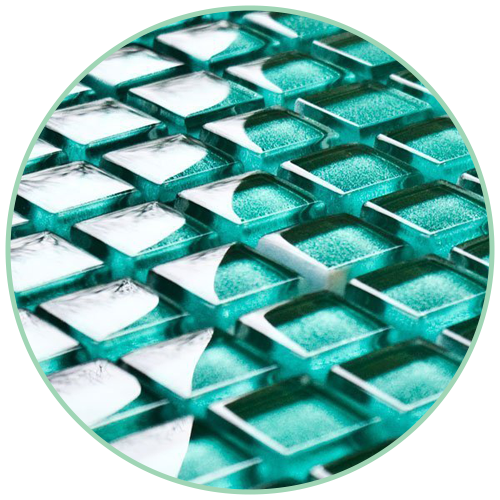 Green is one of the most popular choices for interiors this year, with rooms of every size ideal for decorating with this versatile shade. And when it comes to tiling, there are some fantastic options available, from dark green subway tiles that are perfect in period homes, to light pale green tiles which work beautifully when used in smaller bathrooms.

Whether you are hoping to create a contemporary style or a vintage feel, green coloured tiles are a choice that should not be overlooked. There are so many shades available including a variety of patterned tiles and mosaic tiles which pair beautiful green hues with shades such as white, grey, blue, and black.

Browse Green Mosaic Tiles
6. Pink Tiles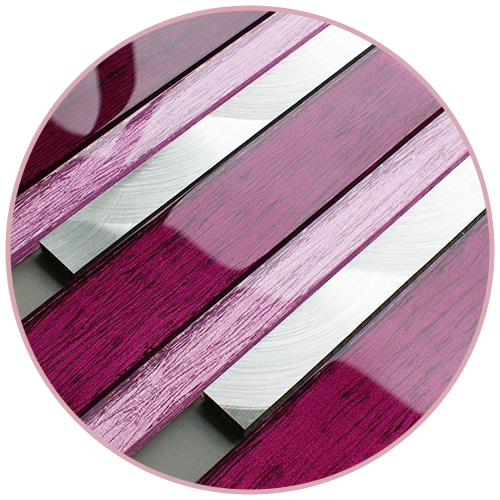 In recent years, pink-coloured finishes have soared in popularity, with pale pink being a great option for those who prefer a neutral interior. However, if you are looking to create a bright, bold, and cheerful feel, we recommend opting for a darker shade, and with so many stunning patterns, shapes, and pink mosaic tiles available there is plenty of choice.

Pink-coloured tiles are not solely reserved for adventurous décor options, in fact, pale rose pink is an excellent alternative to traditional creams. The subtle colour is proving to be very popular and thanks to its neutral tones these tiles can be easily used as both bathroom and kitchen tiles.

Browse Pink Mosaic Tiles
8. Brown Tiles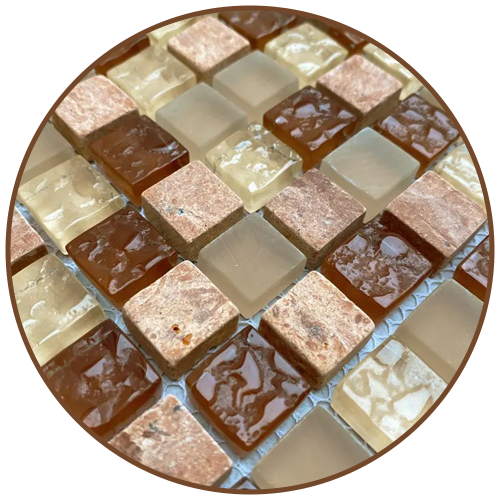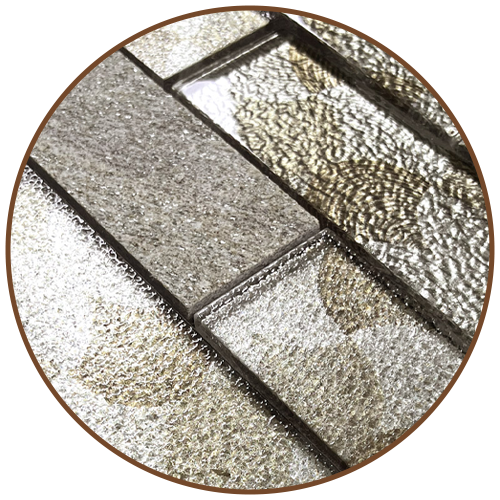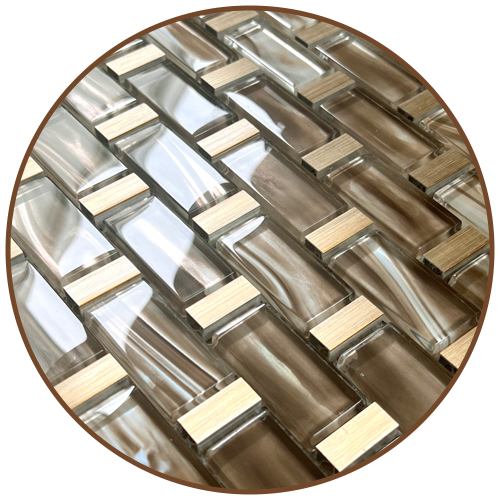 Brown tiles offer a warm and natural look, and work great in combination with other colours such as white, cream and beige. From lighter shades of brown that help to provide a calming atmosphere in a room through to richer darker tones, brown is a versatile choice that if implemented correctly will stand the test of time.

There are some great tiling options available in browns, including wood effect tiles as well as beautiful stone tiles. Brown glass tile might not be an obvious choice, but they look fantastic especially when combined with gold or copper accents.

Browse Brown Mosaic Tiles