Tile Your Way To a

Super Stylish

Home

Easy to wipe clean and protective of walls, tiles are often banished to the strictly practical realms of the wet areas in the home: the kitchen, the bathroom, the utility room and the porch. But we aren't giving tiles enough credit – they can be spectacular in the right setting and with the right design.

Here are just three unique and creative ideas where tiles can shine in your home.
Feature Walls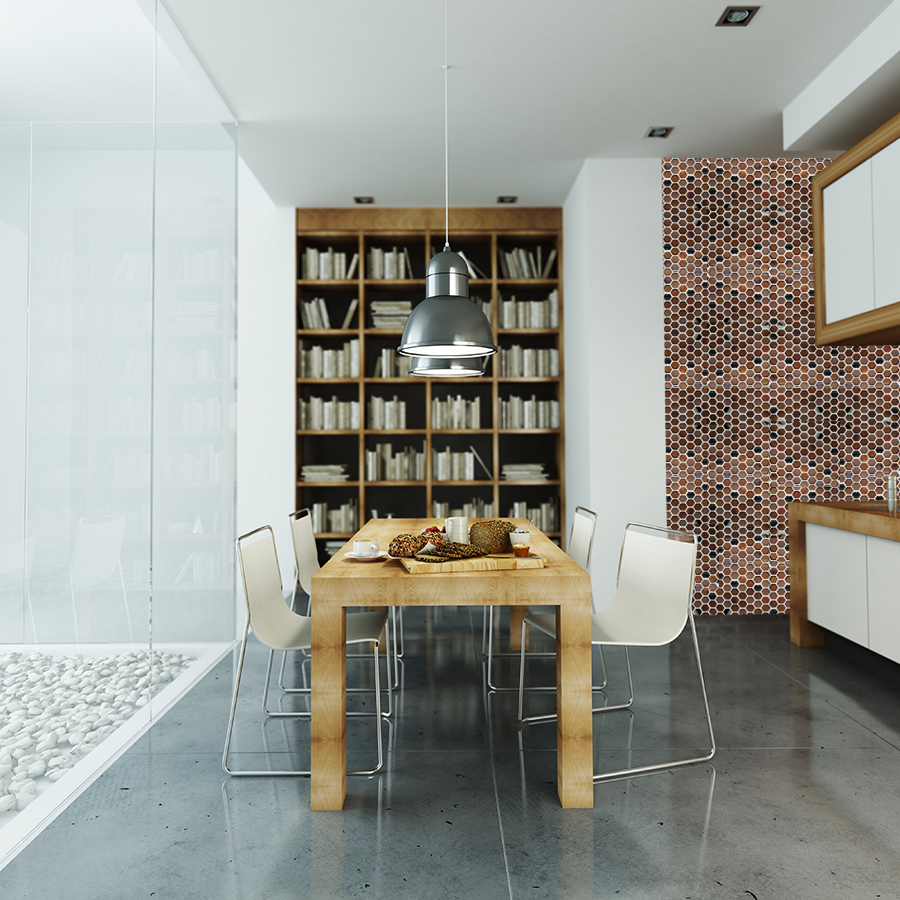 EVER PAINTED ONE WALL IN A ROOM IN A BOLDER COLOUR?


The idea of a feature wall is to create focus within the room, drawing the eye to the main elements you want to highlight, such as alcoves, fireplaces and chimney breasts.
Go a step further and create a beautiful tiled wall, evoking a Mediterranean or even Moroccan feel. This look works best with strongly patterned tiles which, when arranged together in a huge group covering an entire wall or section of wall, becomes a real point of interest for your eye (and the eyes of your visitors). Grab attention with geometric patterns for a modern style or choose vintage-inspired folk patterns for something more rustic.
Either way, if done right, your feature wall will leap straight out of your living room and look at home in the glossy tomes of an interior design magazine.
You can also use tiles to zone different areas of a room, such as a flowing living space or calming chill-out area. By using interesting shaped tiles (such as hexagons or even rectangular 'brick' shapes), you can create a point of interest around where the lines between two types of flooring meet.
Your Own Mosaic Masterpiece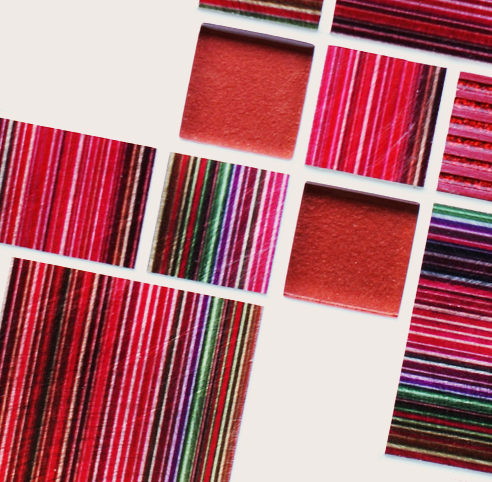 Whether patterned or plain, bright and bold or neutral, ceramic or glass mosaic tiles, metal mosaic tiles or mosaic brick tiles, you can create something truly stunning if you simply have the patience. Take some tips from the myriad of instructional YouTube videos, online tutorials and Pinterest boards and then get your creative juices flowing.
Got a stack of old crockery or tiles leftover? Better still, raid an antiques shop – one of those that sells bits and bobs of everything – in search of the perfect one-off vintage tiles.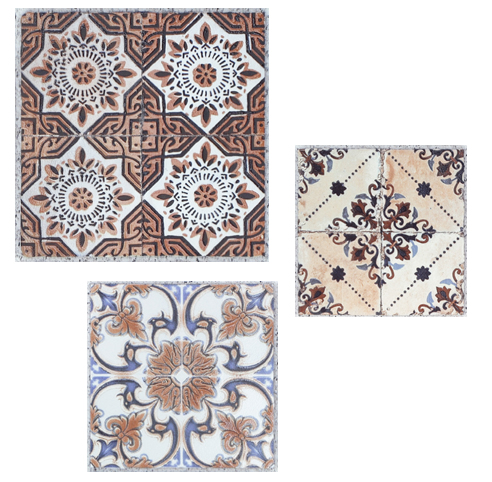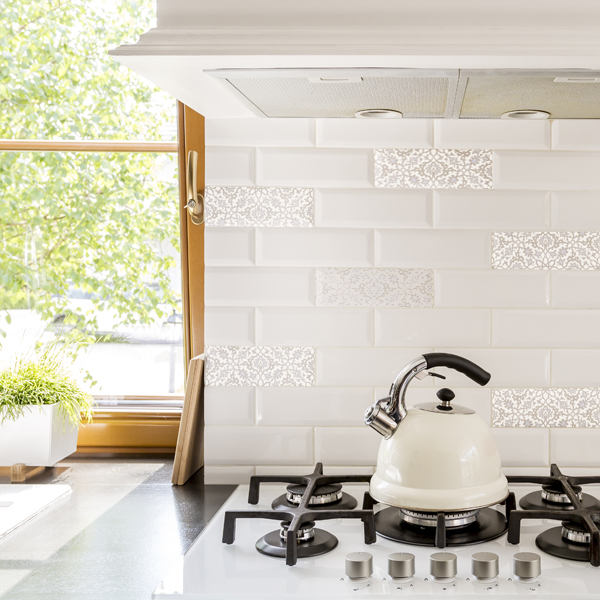 Depending on how much time you're willing to invest, you could build up to something huge. Bath panels made from geometrical mosaic tiles can add a stunningly original twist to an otherwise blank bathroom. Or a simple mosaic surround to a mirror or favourite artwork can be easily achieved yet have real impact on a room. The choice is completely yours, and you'll have the added satisfaction of having had a hand in every element of the finished result.
Make The Right First Impression
Hallways and entrances really do set the tone. If you're looking to impress, why not consider a tile 'rug' or statement arrangement leading visitors visually into your home. A tile 'rug' is just that: a group of tiles laid in a rectangle or square amongst plainer tiled flooring to look like a rug or hallway carpet.
Enticing for guests and harking back to the old styles of Edwardian, Georgian and some Victorian townhouses, it creates a subtle statement without the need for bold colours on the walls or a huge ostentatious light fitting.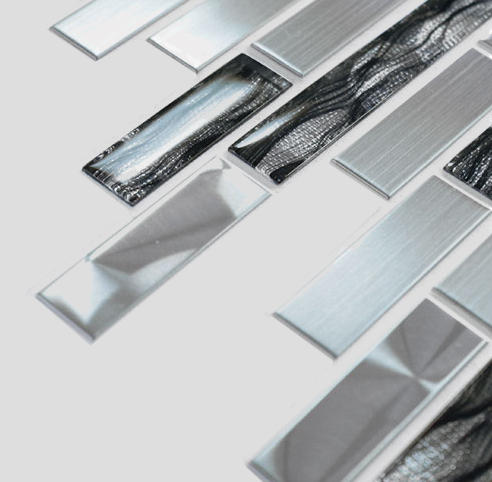 If you wanted to go a step further, you could clash tile patterns using vintage styles for an eclectic look that matches your personality. Don't be afraid of using bold patterns even in narrow or enclosed spaces – they can really add interest and help them to come alive.