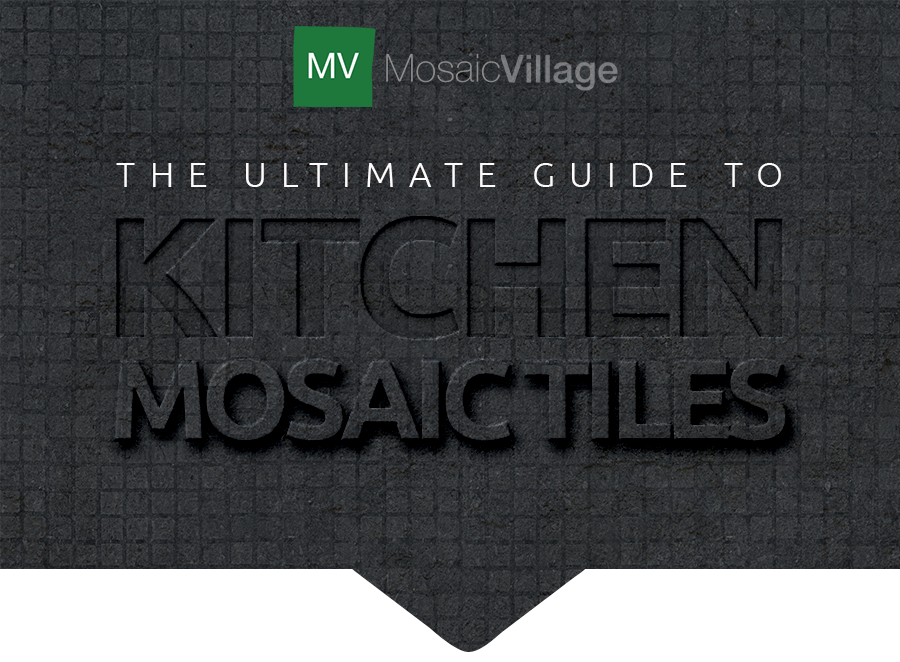 Mosaic kitchen tiles are a striking way to decorate a kitchen in a style that is both beautiful and practical. Attached in sheets on a kind of net, these tiles are far less arduous than genuine mosaic to attach, but give the same intricate and beautiful appearance.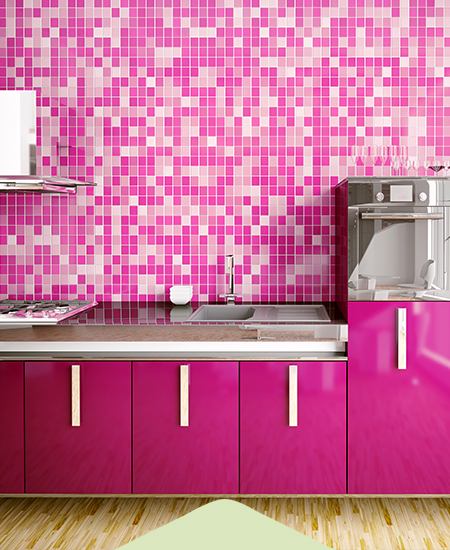 White and other neutral solid shades are easy to find. Charcoal, grey and black are widely available in gloss and matte finishes. Solid coloured tiles in other shades of the rainbow, if a little less commonly available, are also fairly widely available. Iridescent tiles look like stained glass and are available in a vast combination of colours.

Warm colours are uplifting in this finish, and cooler colours are calming and peaceful. There is no need to choose just one colour. A random array of all of the colours of the rainbow, found in one tile, makes for a fun kitchen feature, or choose tiles with shades from within the same colour family for a more soothing appearance and finish.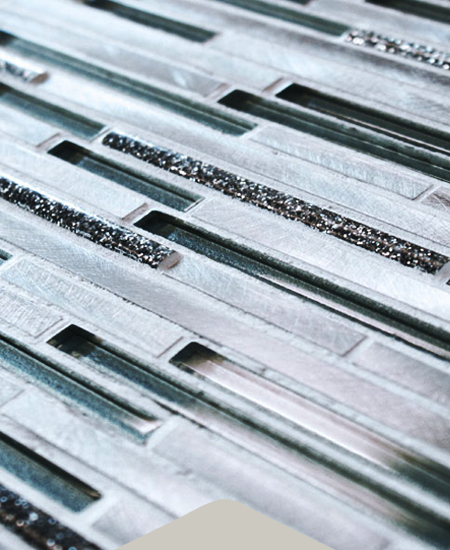 Squares are a classic and traditional choice for mosaics. There need be no limitation on colour or finish with this shape as they are available in many colours and textures. A modern feel may be created using brick shaped mosaic tiles, either in the style of subway tiles or in more random appearance using some of the more stylised shapes.
Brick shapes are also available in herringbone layout, which add height to a room as they draw the eye upwards. Hexagonal tiles evoke honeycomb and make a room instantly more cosy. Tiles which look like pebbles are available, giving a natural look. Often pebble shaped tiles are available in natural stone colours, though for an enchanted appearance, look for this shape in more bright and whimsical colours.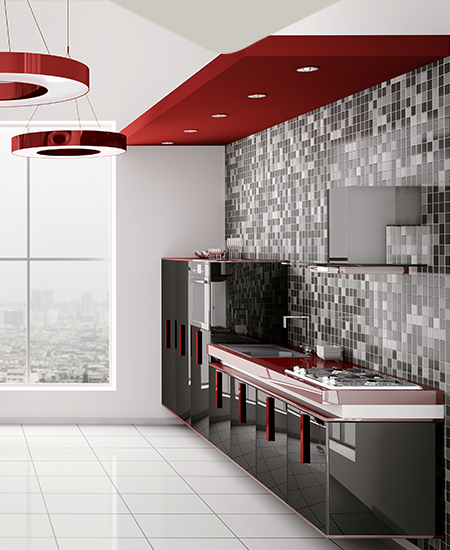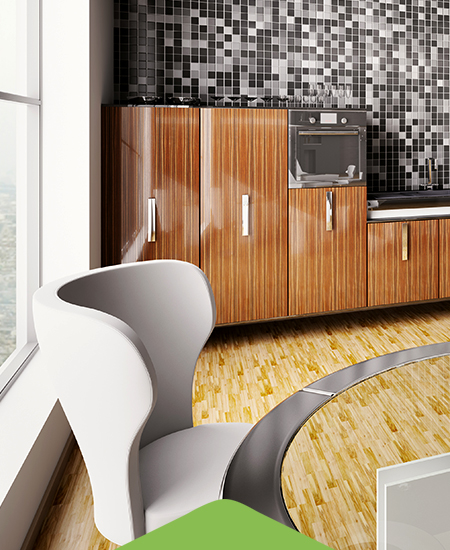 Consider the size of the kitchen when planning the tiles. A small kitchen can take on a busy appearance, though the right tiles will open out the room visually. Strong colours may be best in a larger room to avoid them dominating, although used judiciously in a smaller kitchen they can provide a striking appearance to truly make the kitchen one of a kind. Tiles which are lighter in colour will reflect light and make the kitchen appear more airy and pleasant. A splash-back in contrast to the rest of a kitchen is very striking. A gloss finish here is both practical and beautiful.
If looking for a stronger visual impact, a feature wall of mosaic tiles combined with larger tiles or paint on the other walls of the kitchen is a stylish and dramatic choice. Combining the mosaic tiles with walls of a similar colour will give an elegant finish, or a complete contrast is a bold and contemporary choice. Used as a draining board, kitchen mosaic tiles provide a beautiful finish to a sinkarea, though a waterproof sealant or varnish is necessary to avoid damage. A counter-top may also be tiled, giving a beautiful work surface for preparation and cooking.