Stick-On vs Traditional Mosaic Tiles: Which Are Best?
Mosaic tiles can bring a classic look to your bathroom or kitchen space. But when you are looking to add mosaic tiles, you may wonder whether stick-on mosaic tiles or traditional mosaic tiles are a better choice for your home.

Here, we take a closer look at the new trend for stick-on mosaic tiles, their pros and cons, and how they compare to traditional mosaics. Which will look best adorning your walls? We find out!

What Are Stick-On Mosaic Tiles?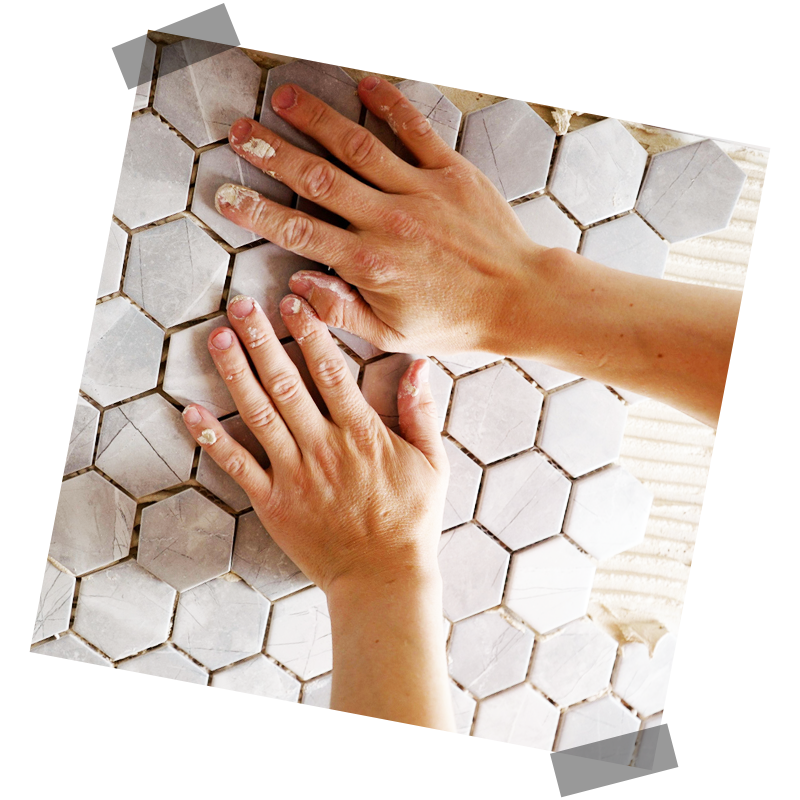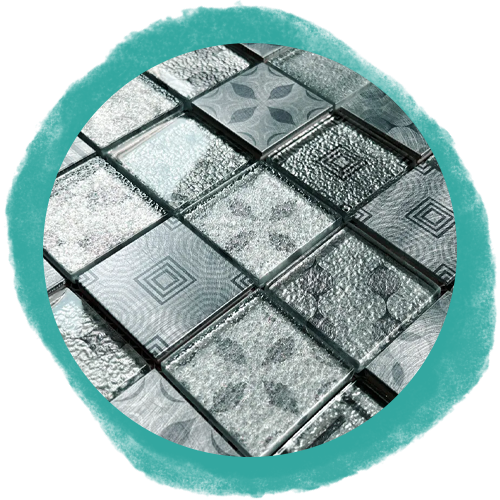 Stick-on or self-adhesive mosaic tiles are tiles which do not require the traditional fitting methods associated with mosaic tiles. Self-adhesive tiles do not need to be fitted by an expert, as they come with a sticky backing – you can just peel and stick them to the surface where you want them. These mosaics can also be cut to suit your home, making fitting them to your space easy.

Stick-on mosaic tiles have become more popular as they provide an easy way to apply tiles to a previously wallpapered or painted surface without extensive preparation. Stick-on mosaic tiles can be placed on feature walls, in small amounts to create an attractive shelf backing, or as borders. Some of the heavier types do require grouting, but not all.

Pros & Cons Of Stick-On Mosaic Tiles
Stick-on mosaic tiles are becoming more widely used for a variety of reasons. More people are renting accommodation today, rather than buying, and do not want to make large changes to a property they do not own.

Self-adhesive tiles can be a reasonably quick and cost-effective way to update a home, without making permanent changes that a landlord or property manager may not approve of. For renters, this can make a big difference. They are also easy to affix to your walls and do not require someone with tiling experience to do the job for you.

However, there are some downsides to this quick and easy update. Stick-on mosaic tiles aren't as water resistant as traditional mosaic tiles, meaning you will only want to apply this type of tile to areas that aren't going to be directly exposed to water. This can be challenging when many wish to add mosaic tiles to shower units or around bathtubs.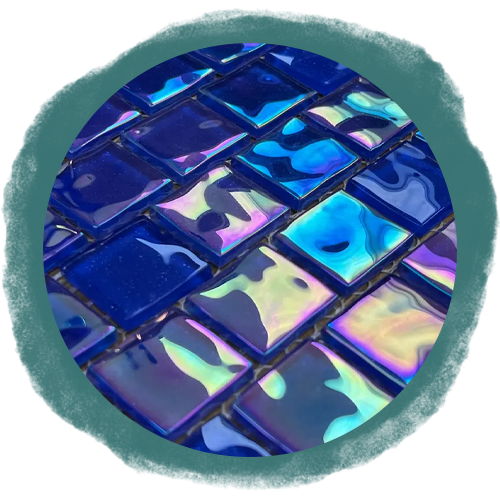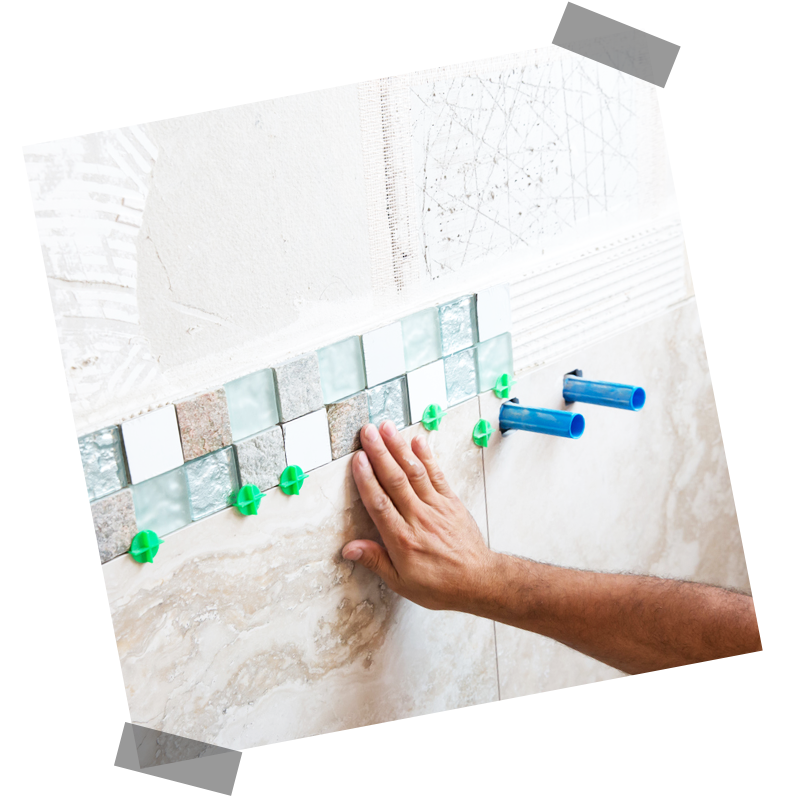 While stick-on mosaic tiling can be easy to apply, it can also potentially damage the wall when removed. This could lead to expensive repairs, which may deter some renters or homeowners from using self-adhesive tiling options.

Finally, self-adhesive mosaic tiling can look great, but often lack the depth of authentic mosaic tiling. If you are seeking to add mosaic tiling to your home and then sell, this might stand out to potential buyers as a cheaper decor choice.

Pros & Cons Of Traditional Mosaic Tiles
Traditional or regular mosaic tiles have remained popular for many years, thanks to their timeless look and range of high-quality styles. You might choose beautiful glass mosaic tiles, or natural stone choices which can lighten and elevate your decor.

When properly sealed and laid, they are resistant to both water and chemicals, and can be easily maintained with simple cleaning solutions. You can also wipe away any staining as you go, and glass mosaic tiling is not porous, so this material will not become mouldy.

You can also find the right mosaic tiles for any size or shape of space – due to their small size, they can be combined to suit bathrooms, kitchens, and many other areas of the home. Some mosaic tiles are even created using reclaimed glass, making them more sustainable.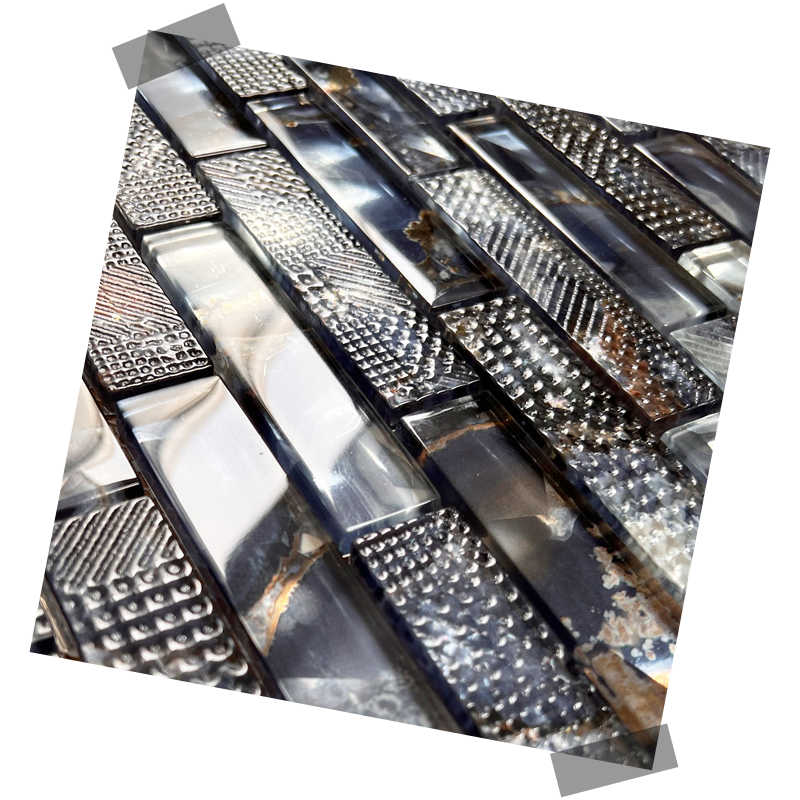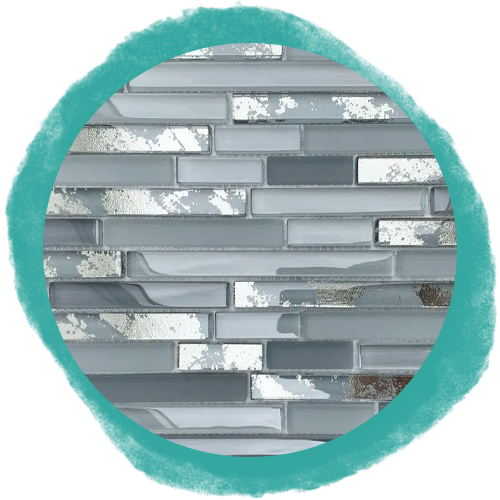 Mosaic tiling can be used on walls and floors, depending on the material chosen, and can be long-lasting and safe with non-slip sealant.

There are a few downsides to traditional mosaic tiling. While this can be an affordable option compared to other materials, they are still more expensive than peel-and-stick options.

If you don't feel up to installing them yourself, you will also usually need to employ a professional to fit them, and to take them up if you need them removed at a later date.

View All Mosiac Tiles
Stick-On Vs Traditional Mosaic Tile Comparison
With these pros and cons in mind, how do stick-on and traditional mosaic tiles compare to one another more directly? We discover more about each option.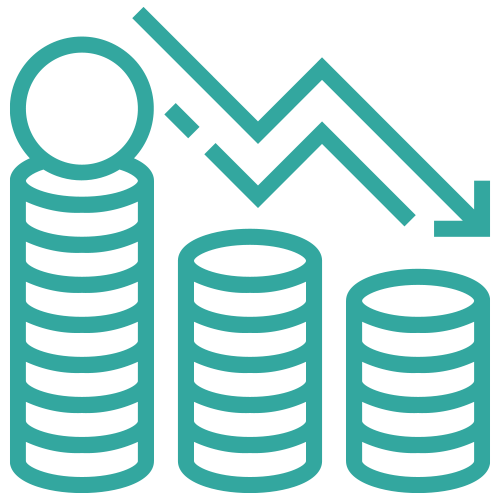 Cost
Stick-on mosaic tiles can cost around £5 for 40x200cm materials, whereas traditional mosaic tile can cost an average of £75 per m2.


Installation time
Stick-on mosaic tiles are quick to apply, as you only need to clean the surface, peel and stick. Traditional mosaic tiles can take over a day or more when you consider setting time.


Choice of designs
While stick-on mosaic tiles have a large range of designs, traditional mosaic tile offers a significantly wider range of material choices and bespoke looks.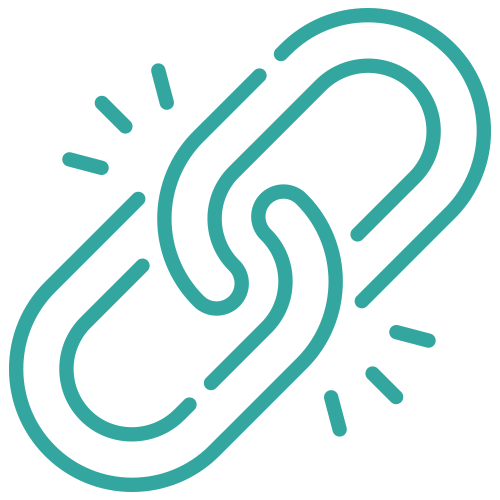 Durability
Some stick-on mosaic tiles can be fairly durable, but can become water damaged or peel away from the wall. Traditional mosaic tiles are very durable and are not easily damaged, meaning they can last for many years.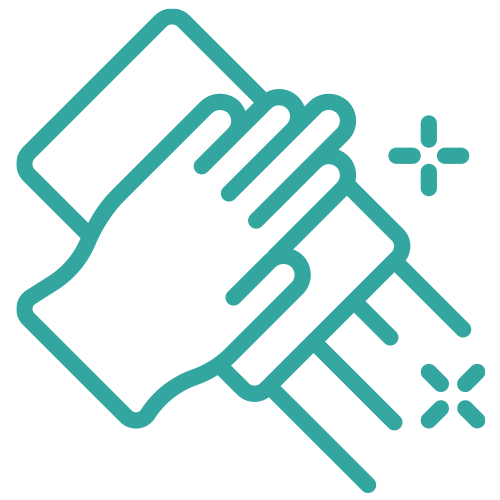 Ease of cleaning
Both types of tile are fairly easy to clean, though traditional mosaic tiles stain less easily, and being made from higher quality materials, are less likely to fade over time.


Longevity
Stick-on mosaic tiles can last as little as five years, whereas traditional mosaic tiles can last for decades when cared for properly.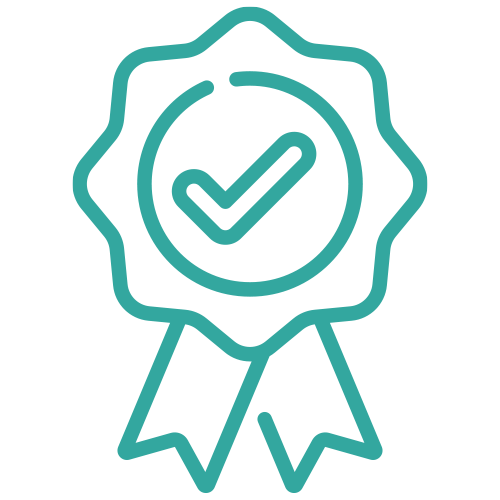 Quality of finish
Stick-on mosaic tiles can look stylish but have a low finish quality. Traditional mosaic tiles provide a much more defined high quality, and provide a premium look to any area of the home.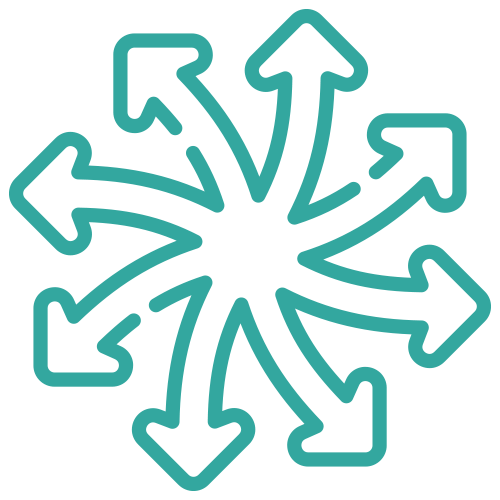 Versatility
Stick-on mosaic tiles can be used easily in small spaces without much effort, but cannot be used in wet areas. Traditional mosaic tiles are usually added to larger areas and are suitable for wet and dry spaces.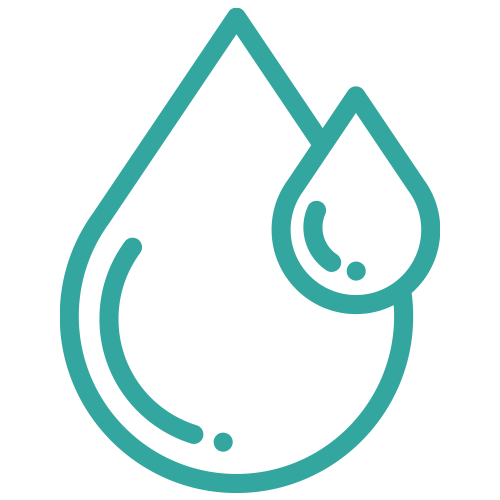 Water resistance
Benefits Of Traditional Tiles
Traditional mosaic tiles have many benefits over and above more contemporary options. They are low maintenance and, when installed by an experienced tiler, will be extremely durable and long-lasting. They can also be sealed to reduce their slipperiness, making them safe for bathrooms, kitchens, wet rooms, swimming pools, and outside spaces.

Traditional tiles bring an effortless and stylish look to your home and are less likely to harbour allergens such as dust, mildew and mould. While the overall initial outgoing may be a little higher than peel-and-stick choices, their long lifespan and high quality mean that you will not need to repair or replace them over time, leading to potential savings over a span of several years.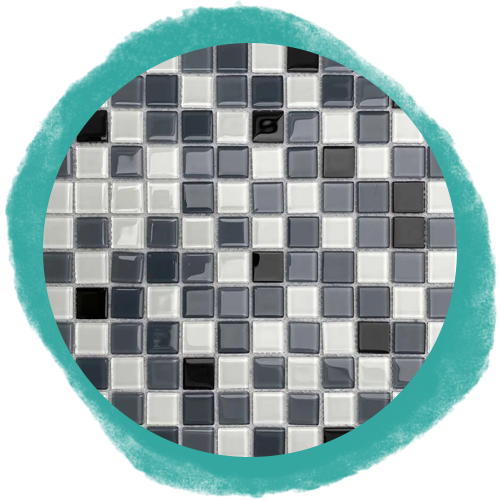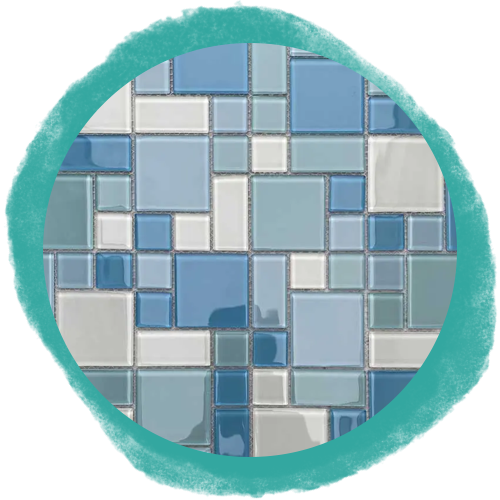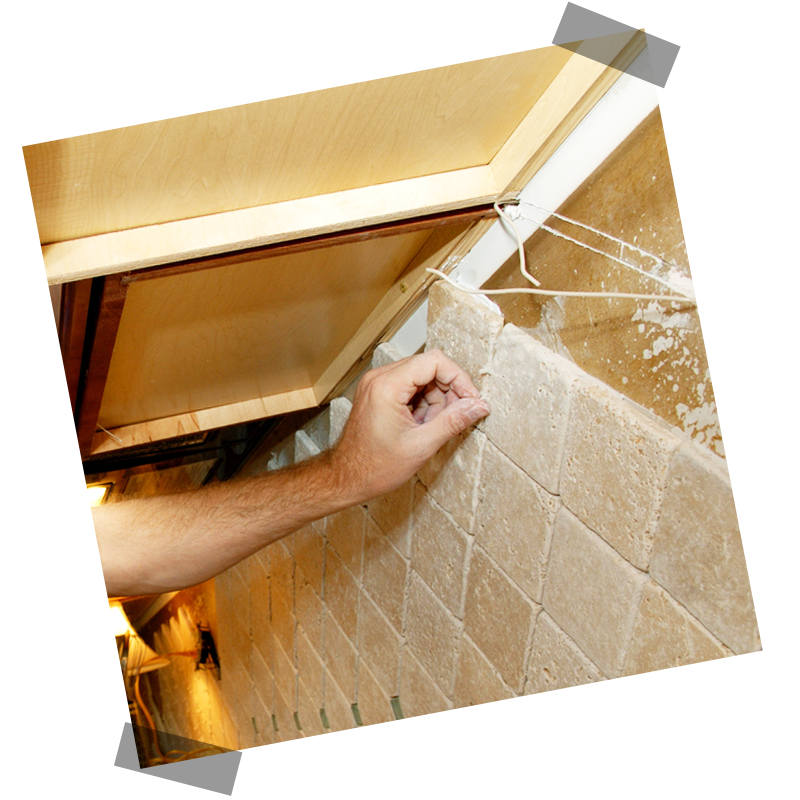 You won't need to worry about spending a lot of money on cleaning products either, as most traditional tiles are simple to clean and will not stain easily, leading to a stylish and classic appearance in any home without daily upkeep.

Perhaps most beneficially, you can find tiles to suit any part of your home, in a variety of styles and shapes to match your existing decor while adding a high-quality finish to your space.

Mosaic Tiling Options
There are many different styles of mosaic tiles on offer, in a range of shapes, sizes, colours, finishes and materials. Stone, glass and ceramic mosaic tiles are all popular options depending on the finish and look you prefer.

You will also find porcelain mosaic tiles available. These tiles come in a vast array of colour choices, from classic blues and greens to minimalist white shades or more natural browns and earthy colours that complement natural stone mosaic tiles.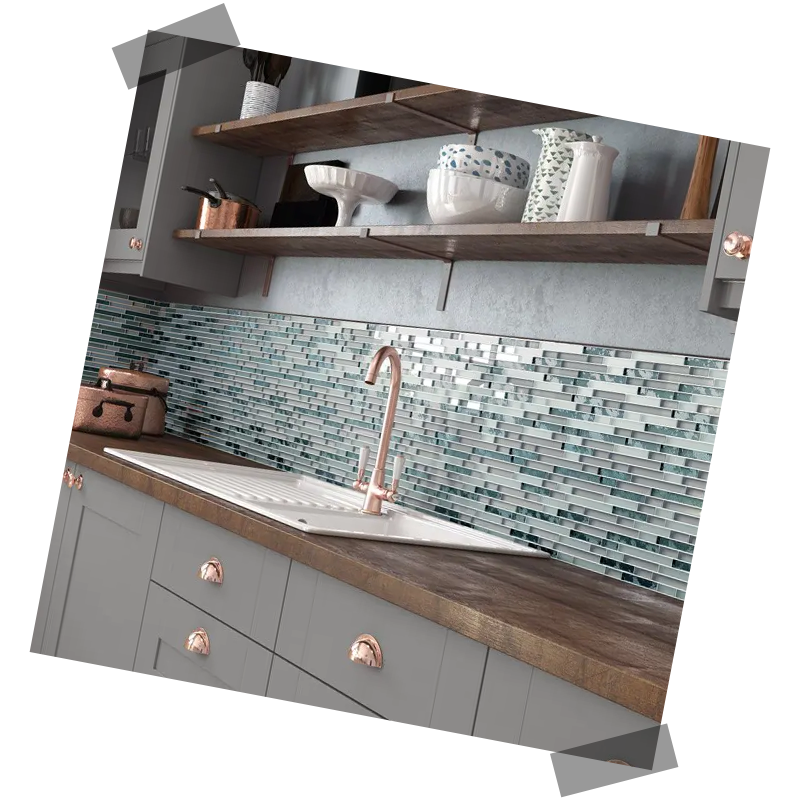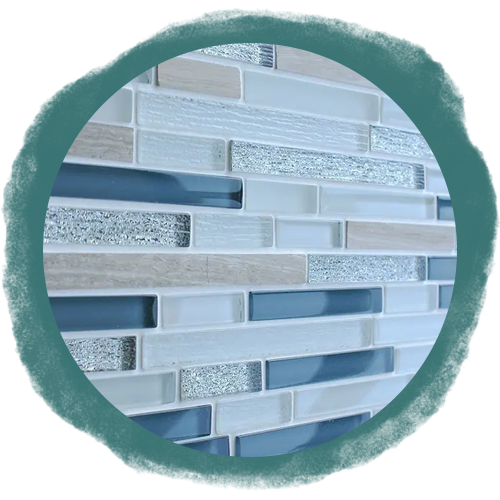 Whether you are seeking bright glass mosaics or more neutral options depends on your home and aesthetic, and there are also choices within this. You may wish for mosaic tiles that are glazed or unglazed. Mosaics can be painted with an overall design (this is popular for kitchen backsplashes or as a feature in a bathroom) or engraved with a pattern.

Even though many choose to update an entire wall or bathroom space with mosaic tiles, the variety of shapes and sizes makes it easy to fit mosaic tiles to your needs. Mini squares are a traditional choice, but you will also be able to opt for rectangular shapes, hexagons, penny round tiles, or Kitkat tiles.

Find The Right Mosaic Tiles For Your Next Project
When it comes to making a choice between self-adhesive mosaic tiles and traditional mosaic tiles, there are some pros and cons to both.

If you are seeking a temporary change to a rented home, then stick-on options can be less expensive and less permanent.

However, for those who wish for a durable, long-lasting and high-quality mosaic tiling option for their home, traditional mosaic tiles are usually the better choice which is more likely to retain a premium look and stand the test of time.

View All Mosiac Tiles