Spring Cleaning & Tile Cleaning Hacks
Spring has sprung! The sun is beginning to emerge, and for most of us that means we've yet again found the energy and motivation to do a deep spring clean, tiles and all. In this post we'll be talking about all the best ways to keep your tiles looking spick and span, and what products and techniques work best with different types of tiles.

What Should I Use To Clean My Tiles?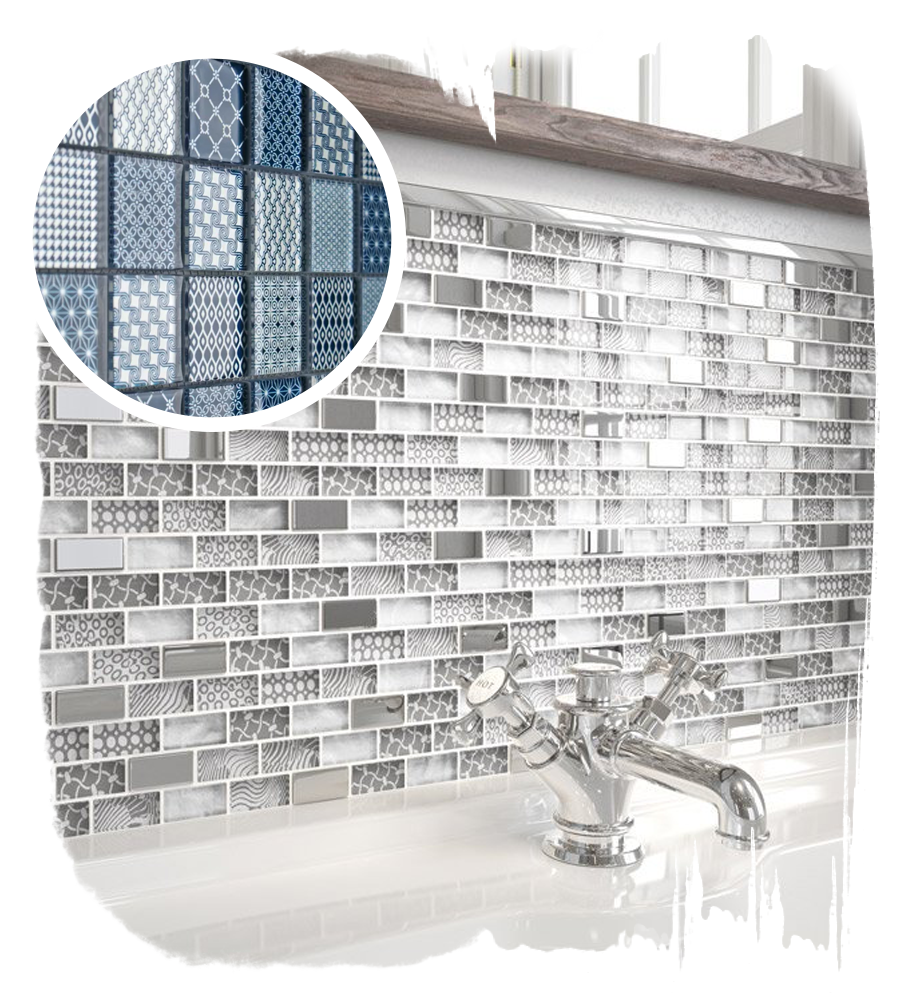 Whether you're cleaning your bathroom tiles or kitchen tiles, in both areas this depends on the type of tiles you have installed. For example, ceramic and glass tiles require different cleaning products and methods than natural stone tiles, and this is important to take into account when cleaning your tiles.

It also depends on what you would like to use. Would you prefer to use all-natural ingredients, lessening damage to the environment? For a deep, effective clean use a pH neutral cleaner, be it natural or artificial.

How Can I Clean My Kitchen Tiles?
When cleaning kitchen tiles, specifically a tiled splashback area behind your cooker, you're going to need a degreasing product that will help break down and remove oils and grease that will have naturally built up over time when cooking.
‍
If you opt for a commercial degreaser, you can follow the instructions provided. Alternatively, lemon and orange oils make for an excellent all-natural degreaser. You can also use baking soda to help break down grease, and as it's a mild abrasive, it may help to scrub away dried-on food stains.

How Should I Clean My Bathroom Tiles?
For best results when cleaning your bathroom tiles, try to stick to natural cleaning products and avoid the use of harsh chemicals. Porcelain and bathroom porcelain tiles are often sealed with a glossy finish in manufacturing, so they're easy to clean and maintain. Simply spray on a pH neutral cleaner and use a cloth to wipe the surface clean.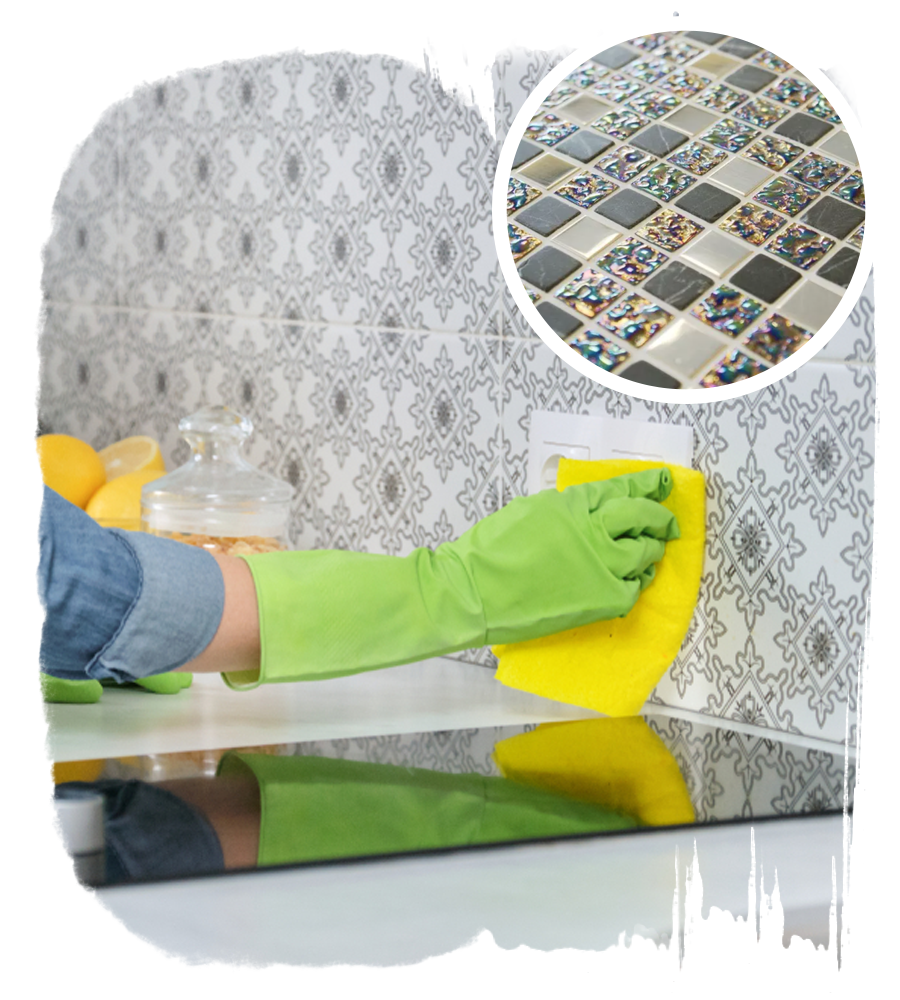 Keeping on top of your tiles will make them easier to maintain, and make it easier to use natural products to clean them. By regularly cleaning them and avoiding build-up, you make it easier to wipe away soap and grime with simple natural home-made cleaning products, like a 50:50 whiteee vinegar and water solution.
‍
If you've used glass bathroom tiles or those with a particularly shiny glaze, try buffing them with a dry cloth after cleaning to avoid streak marks. For textured tiles such as natural stone, try cleaning with a small soft-bristled brush with either the whiteee vinegar solution or a homemade baking soda paste.

How Do I Clean Natural Stone?
Kitchen natural stone tiles are absorbent, so you ought to carefully consider what you want to use on it as it's going to take some of it in. All-natural stone needs to be treated with a sealant to avoid the absorption of dirt and moisture and prevent staining. Your sealant will vary depending on the type of natural stone you go for, and it will wear away over time. Using the correct cleaning products on your tiles will prolong the life or their sealant, so use pH neutral products.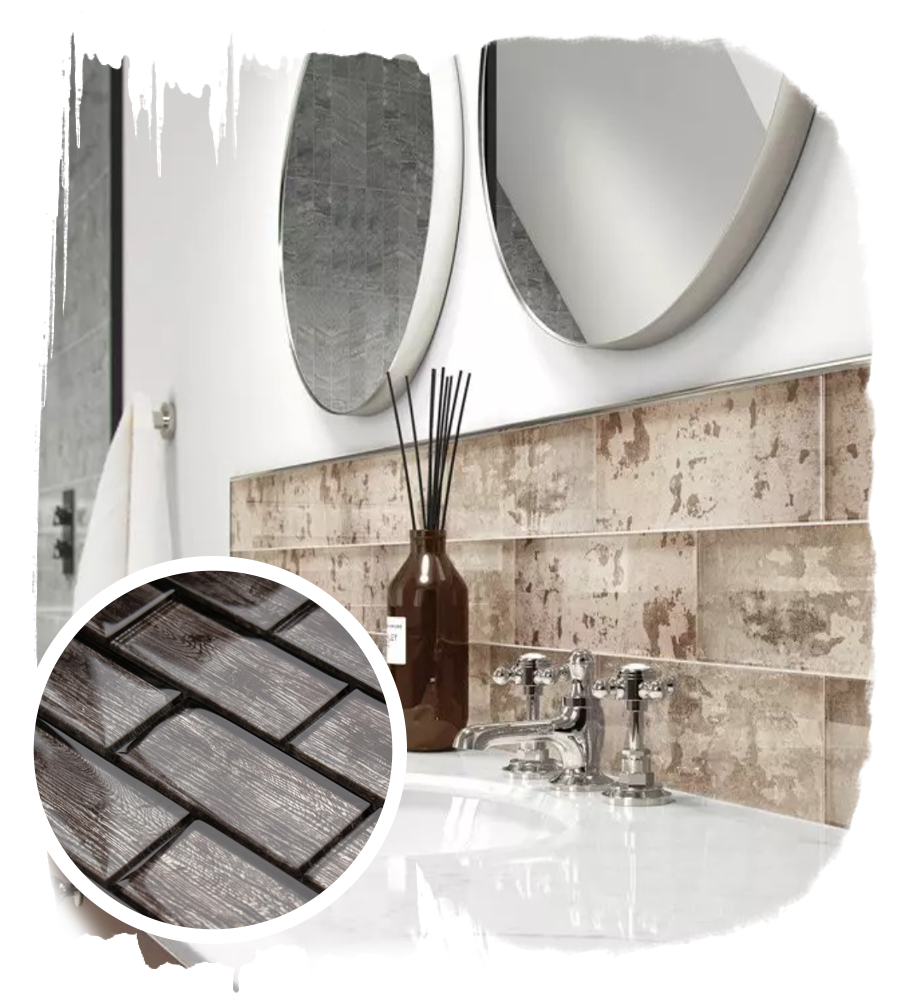 General Maintenance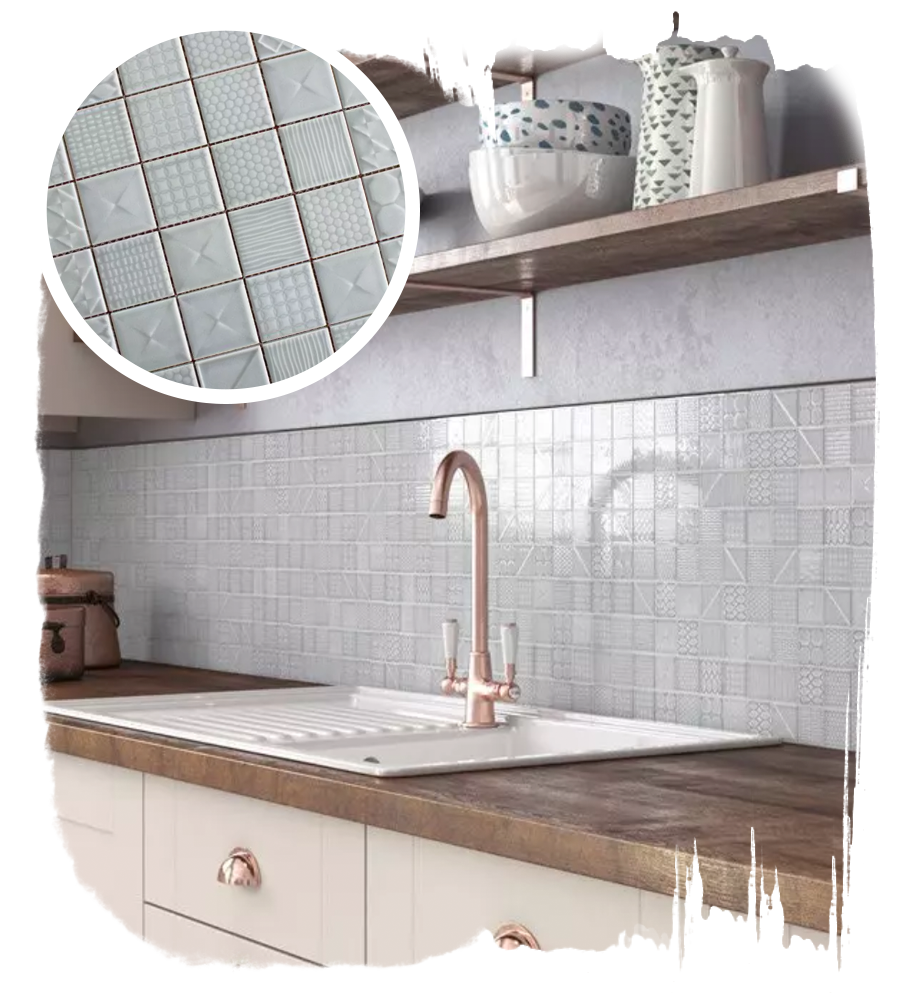 Grouting plays a huge role in the look and longevity of your tiles. If you're tiling a kitchen splashback area or bathroom, it may be worth considering a darker colour tile grout as this can hide more staining and discolouration, and therefore lengthen the life of your tiling. Grout protector can also lengthen the life of your tiles. Once your grout is dry it can be sprayed on, and helps to protect the grout from dirt and grime and keeps your grout looking cleaner for longer.
‍
Steam cleaners are especially efficient at cleaning grouting and tiles in both a gentle and effective way, while grout brushes or just a soft-bristled brush is another option.