Popular Kitchen trends during lockdown
2020 has been an interesting year, to say the least, and within the vastly changing world we're living in, from lockdown to lockdown, one thing has been certain, DIY at home has been at the forefront of people's minds. Property Reporter stated that 38% of Brits undertook a DIY project during lockdown, with 17% saying they were planning to do DIY or some form of renovations soon.
‍
Covid-19 is going to continue changing our lives, and when it comes to the heart of our home, we can be sure that the way we buy, store, prepare and cook our food is going to change too – for the better.
‍
We've moved to online shopping, and with restaurants closed, many of us have turned to spend more time in the kitchen, whether that's the famous Lockdown Banana Bread craze, or using up our staples and leftovers due to lack of online shopping slots.

We're spending more time at home and naturally, we want to make our safe space an attractive environment that is inspiring and calming and beautiful and light and airy. We've become more frugal and choosing fewer wasteful options, focusing on longevity rather than quick and cheap alternatives. So, what does this mean for our kitchens?
Greenery To brighten up your kitchen
Gone are the days of dark and drab functional kitchens and here to stay are stylish, modern, easy to clean, no fuss, with lots of light and beautifully placed pops of colour, whether that's through houseplants artfully placed on kitchen windowsills, air plants in upcycled containers, or hanging plants trailing the walls.
‍
We all know that plants are good for us – whether that's their air-purifying benefits or their calming aesthetics.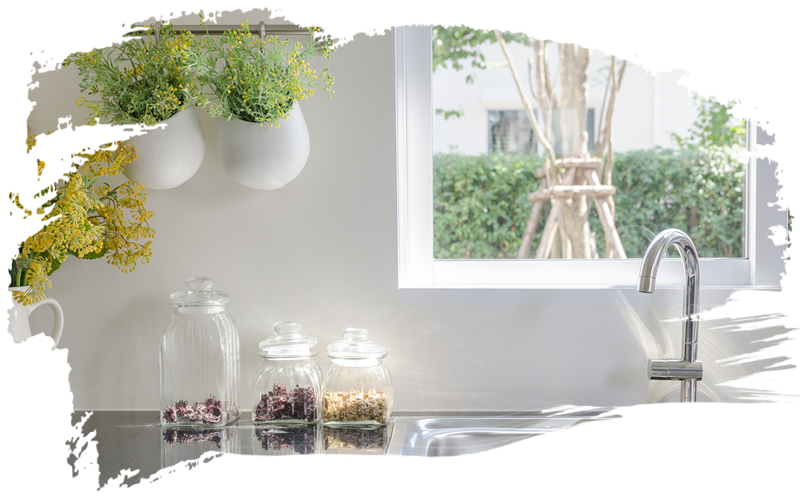 Check out the
the most instagrammable plants!
Natural, long-lasting materials are in
During lockdown, we craved nature and outdoor spaces – what better than bringing that indoors through natural materials such as ceramic and glass for that openness that is polished, practical and beautiful. We want less fast fashion-like consumption and more beautiful craftsmanship – standing the test of time and a true investment – we want less stuff but for it to last longer and to fit in with this new world we're facing. Our living spaces have to be more, to do more, to last longer.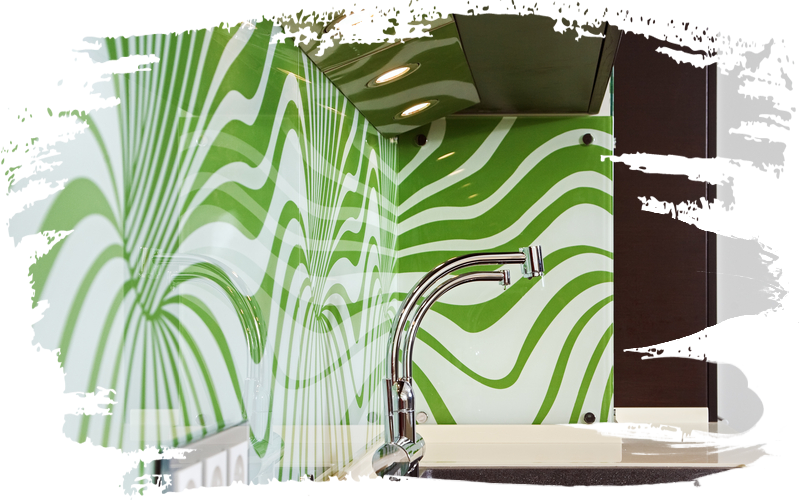 easy to clean, beautifully aesthetic tiling
Cleanliness is top of the list and what better way to beautify your kitchen and keep on top of cleaning than with some beautifully designed tiles – from mosaics with that colour pop to ceramic kitchen tiles for longevity and that cool vibe, to glass tiles for that light and airy feel, retiling your kitchen is a relatively quick and easy way to dress your space and modernise your space.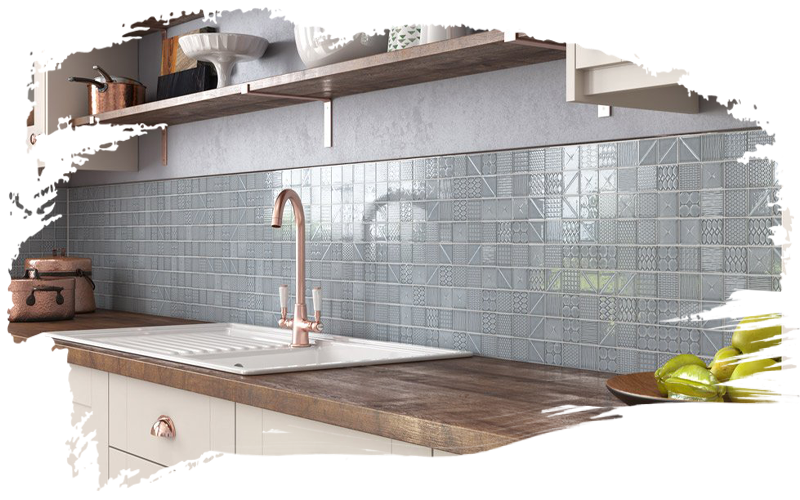 Mixed Textures & pops of colour
Homeowners are looking to mix a variety of materials and colours – ceramic tiles with timber, copper with glass kitchen tiles, muted tones with bright and vivid splashes of colour.
‍
Mosaic tiles are great for updating the backsplash areas in your kitchen – with a range of colours, these are not only good for adding value to your home, but they also provide that colour and interest against the muted tones that have been a big hit this year – what better than a deep green mosaic against a copper piping feature or an industrial light – functional. but so very aesthetically pleasing.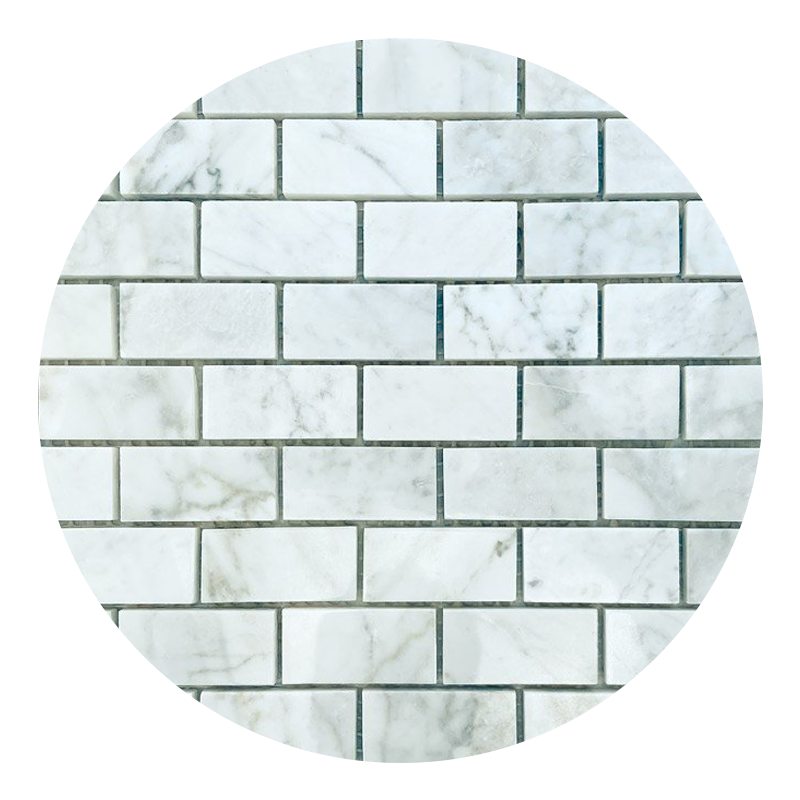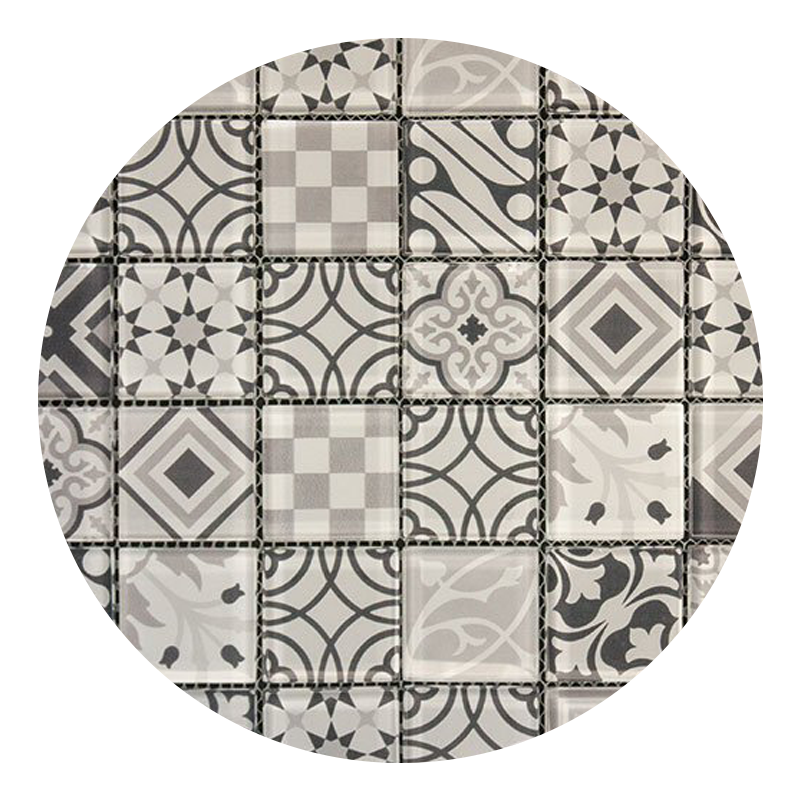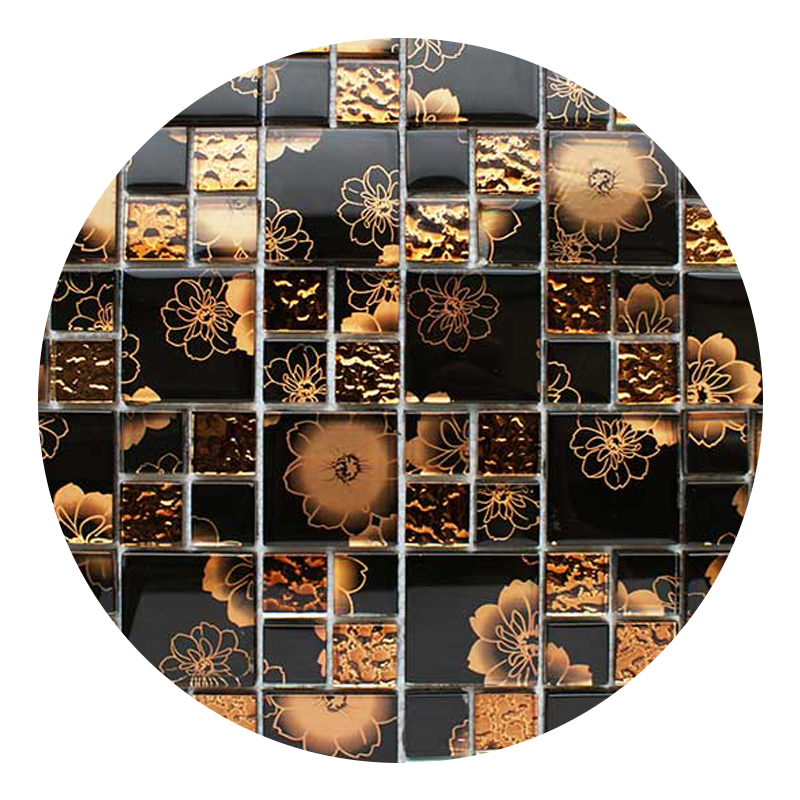 Check out the most instagrammable glass tiles here – perfect for sustainability, durability, built to last and so very good for the 'gram – even better for your living space.
‍
Kitchen trends come and go, but one thing is for sure, investing in the heart of our home is an investment in not only our homes but our mental health itself.