Matt Tiles Vs Gloss Tiles
Whether you're renovating a home or deciding on finishes for a new-build property, choosing the right flooring for the space can be a daunting task. However, tiles are always a popular choice, thanks to their durability, practicality, and endless finishes, with both matt and gloss styles available.

If you're wondering which is the best choice for your project, read on as we take a closer look at matt tiles vs gloss tiles.

What Are Matt & Gloss Tiles?
Matt and gloss are the two most popular finishes that are available when choosing ceramic and porcelain tiles, and there are many potential styles of each available. Gloss tiles are known for their ability to reflect light, and they are often chosen by those looking to create a spacious, luxurious, and modern finish. In comparison, matt tiles offer an interesting texture and anti-slip properties, with natural stone and stone-effect tiles always offering a timeless design choice.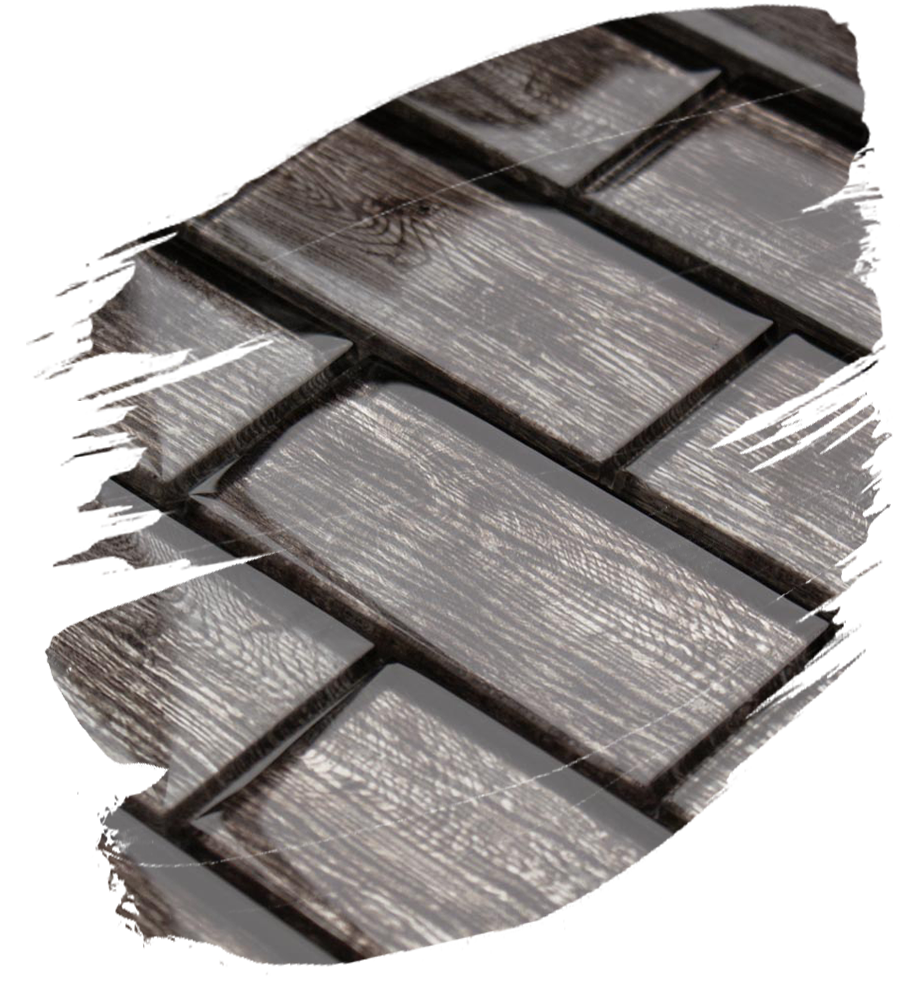 Many designers and homeowners choose to combine both matt and gloss tiles within a project, as the subtle difference in textures adds interesting layers to a room. For example, within a kitchen, it's sensible to choose anti-slip matt tiles for your flooring and pair them with gloss tiles for the backsplash, such as beautiful glass kitchen tiles which offer a finish that's easy to clean and looks superb. Alternatively, a great contrast can be achieved when pairing colourful gloss finish bathroom mosaic tiles within a shower area with neutral matt tiles for the floor.

The Benefits Of Matt Tiles
1. Better Traction
If you are concerned about traction in an area that is in frequent contact with water, such as a bathroom, hallway or kitchen, matt tiles are the ideal choice to ensure better grip. There are many tiles with a variety of anti-slip finishes available, with R11, R12 and R13 anti-slip finishes being the ideal choice for those looking for excellent traction. In comparison, gloss tiles can be quite slippery when wet, so they are unlikely to be a great option for homes with young children or people who are unsteady on their feet.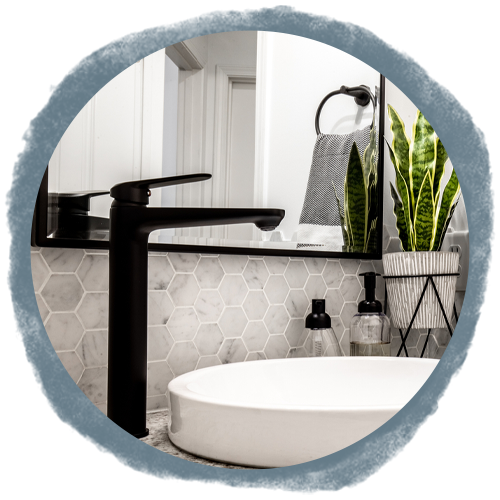 2. Less Frequent Cleaning Required
Matt tiles are ideal for busy homes as they need to be cleaned less frequently. If you are tiling in an area such as a bathroom, the matt surface will help to hide water droplets and soap marks as the textured finish will not show every small mark. This is great for busy homes as there is no need to clean several times a day to maintain a pristine gloss finish. However, when you do clean the area, it will take a little longer as the surface is not smooth.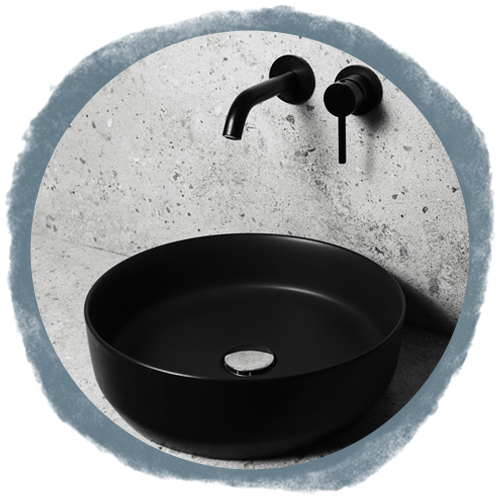 3. A Natural Finish
If you are hoping to create a natural or rustic finish, matt tiles will be the ideal choice. There are many potential finishes available including natural stone-effect, wood-effect, patterned and mosaic tile options, with the tactile surface offering a calming, natural feel that is perfect for those looking to create a homely environment.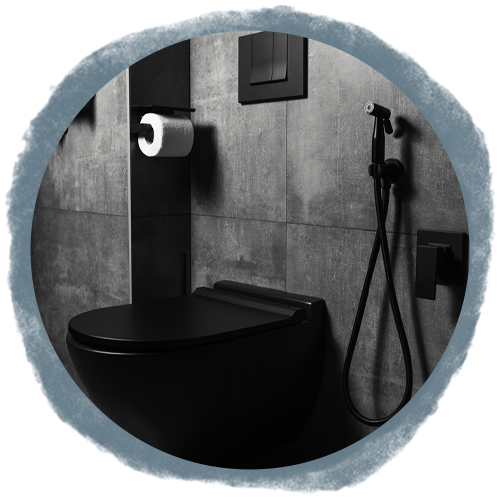 4. Suitable For All Areas
Matt tiles are an incredibly versatile choice, and are suitable for all areas of the home. While gloss tiles certainly look great, there are times when additional grip is needed, or a more calming surface that absorbs rather than reflects light is preferred. From the kitchen to the bathroom and even outdoors, when you select matt tiling you can be confident that it will work in any space.

The Benefits Of Gloss Tiles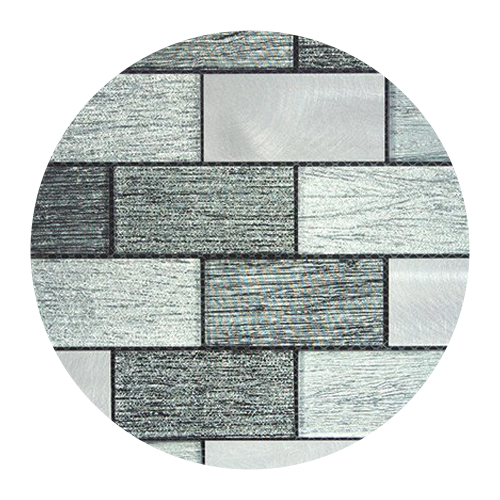 1. Rooms Feel Larger
If your goal is to enhance the sense of space in a room, gloss tiles are a great choice as the tiles will reflect light around the room to create an effect similar to a mirror. This ability to create a bright and spacious feel makes gloss tiles a popular choice for bathrooms and hallways. If you are tiling a very narrow hallway, small bathroom or kitchen, while matt tiles are suitable they may not be the preferred option as depending on the colour and shape, they could make the room feel smaller.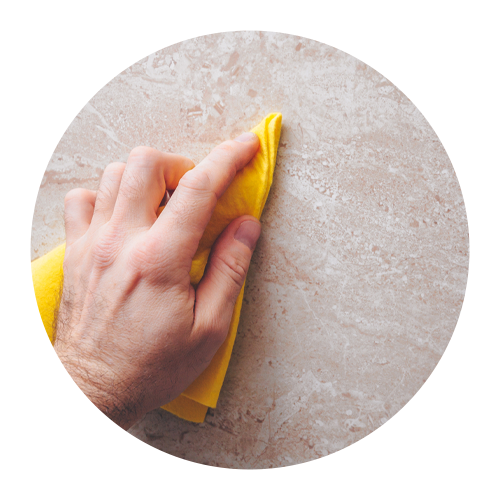 2. Quick To Clean
If you are looking for an easy-to-clean and maintain finish, gloss tiles are the perfect option. The smooth surface of the tiles will only need a quick wipe to remove dirt, so they are a great choice for use within areas such as kitchen backsplashes or busy hallways. A great tip is to use gloss tiles within fireplaces or even outdoor BBQ areas, as the soot and dirt can quickly be removed by wiping. However, the shine on the surface will make marks more noticeable, so you may find that you need to give the area a wipe more regularly than with matt tiles.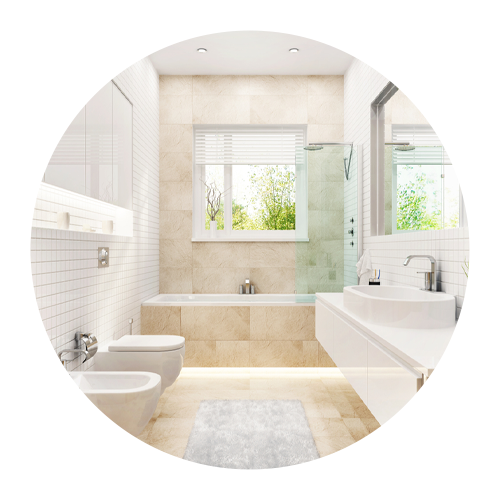 3. A Brighter Feel
If you have a room in your home that does not benefit from much natural light, gloss tiles on the floor or walls will help to enhance the light. The mirror effect on the surface will enhance the light in the room, making these tiles the perfect choice for small, dark hallways and bathrooms.

In comparison, although matt tiles will not enhance the light in a room, choosing white or light cream matt tiles will not make the room feel any darker. If you are adding tiles to a calm room such as a living room or study, you may find that matt tiles create a more serene space than the sheen from gloss tiles that could be distracting.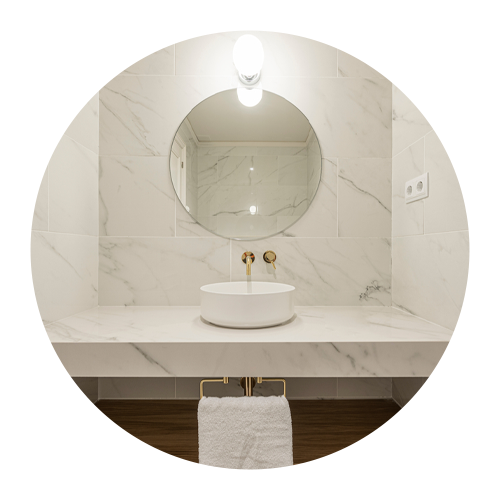 4. A Modern, Luxurious Style
Gloss tiles are available in a range of luxurious finishes, with marble bathroom tiles and colourful gloss mosaics being very popular choices for those looking to create a modern, sumptuous interior. For example, beautiful gloss tiles can be used within a fireplace, backsplash, or shower to create a premium luxe finish. If you are looking to create an elegant style, we recommend choosing light colours, such as beautiful white, cream or marble gloss tiles.

Matt Tiles Vs Gloss Tiles – Which Is The Best Choice?
Ultimately, if your goal is to create a bright, modern, and spacious finish then gloss tiles are a great choice. For a more natural, low-key or traditional style, matt tiles will add warmth and texture. Here at Mosaic village we have many stunning mosaic tiles available, with colours, shapes and finishes to suit every home including popular brickbond mosaic tiles and finishes in glass, stone, marble and even metallic. And if you truly want the best of both, we also offer some fantastic mixed mosaic tiles that provide a beautiful combination of colours, materials and textures.