Making Your Kitchen Appear Bigger With Tiles
If you are planning a kitchen renovation, you may have spent hours browsing magazines and social media sites which are packed with amazing ideas for very large grand spaces. However, in reality, many of us are actually planning much smaller kitchens and we need to make the most of the available space with innovative design solutions.
‍
There are many great options in terms of cabinets and layouts, which will ensure you utilise the space well, however, kitchen tiles can also help your kitchen to appear much larger. In this useful article, we will take you through our top tips for space-enhancing tiles.

1) White kitchen tiles
If you have a small kitchen, you can create a feeling of openness by choosing white kitchen tiles, which have the benefit of offering a bright, light and luxurious finish. Plain white tiles are also very versatile, so can be easily paired with ultra-modern gloss cabinets and more traditional finishes.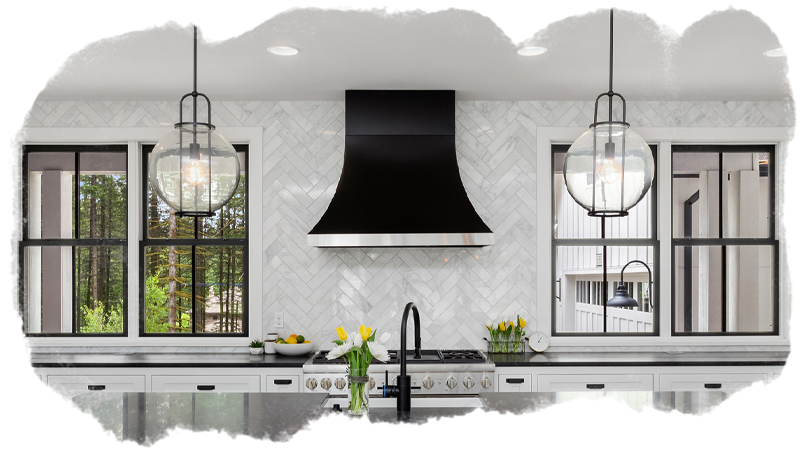 2) Marble kitchen tiles
The unique patterns combined with the glossy finish of marble floor tiles are a great choice for small kitchens, especially if you are looking to add a premium feel. The natural pattern of the tile can be laid in a way that gives an illusion of space by drawing the eye to the edge of the room.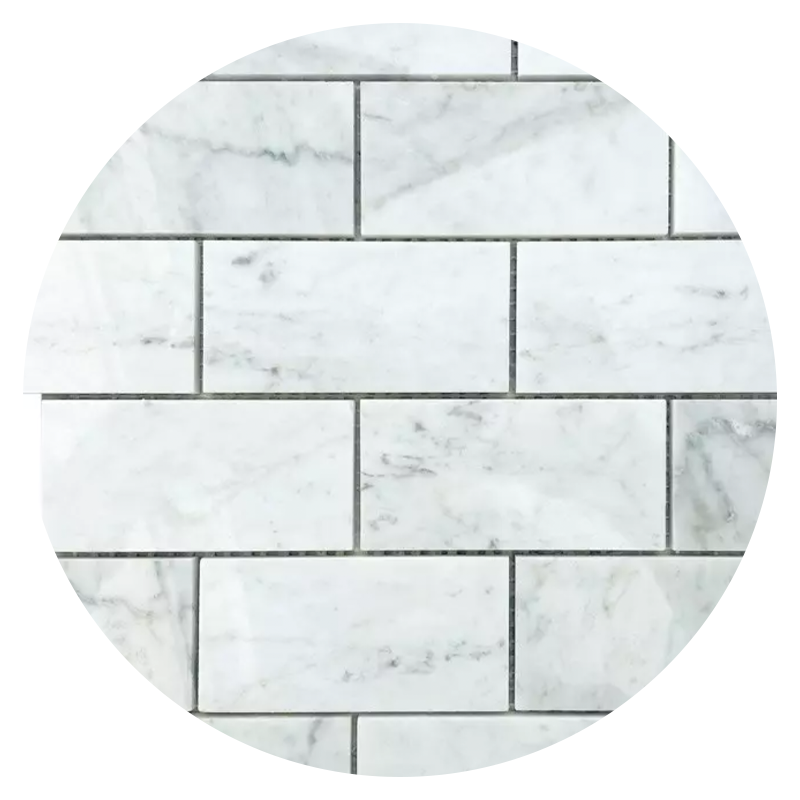 3) Glass kitchen tiles
If you are looking to completely open up your kitchen counter space, glass kitchen tiles are a highly versatile choice. With an endless array of possible styles and colours, it is possible to choose glass tiles that perfectly match your interior décor. The reflective finish combined with the ability to wipe clean quickly makes these a great choice for smaller kitchens.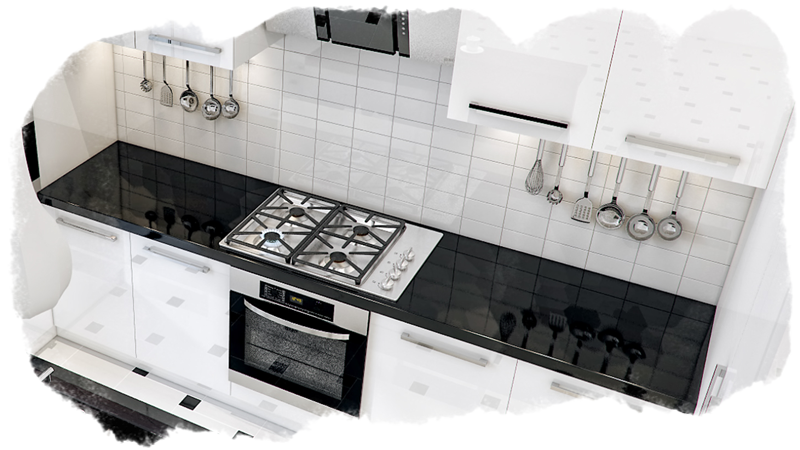 4) Large format tiles
Rather than opting for small tiles for your kitchen floor, try to choose mid-size or large format tiles which measure between 30 and 60cm. These larger tiles will reduce the grout lines and create a more spacious, calming feel. We recommend opting for light neutral colours such as cream, beige, white or light grey.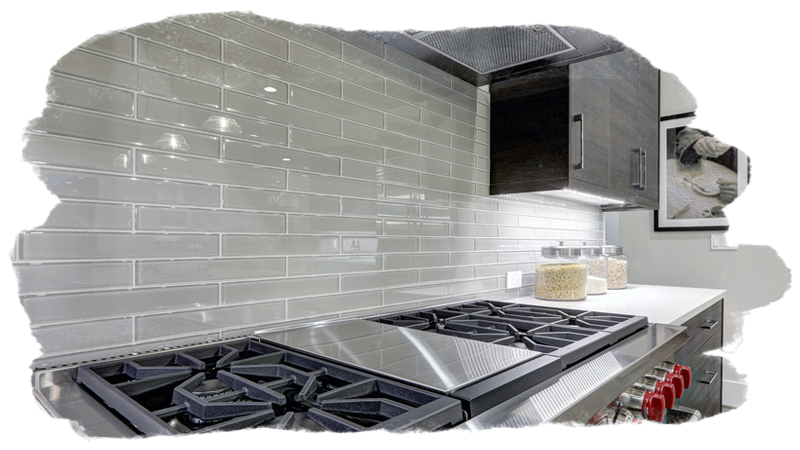 5) Mosaic tiles
Small mosaic tiles are great for creating a focal point in a small kitchen, such as the backsplash behind a hob. By drawing the eye naturally to a single point in the room, the space on either side will feel larger and more open. With our wide range of mosaic tiles, there are many designs and finishes available which can be easily paired with complementary plain tiles.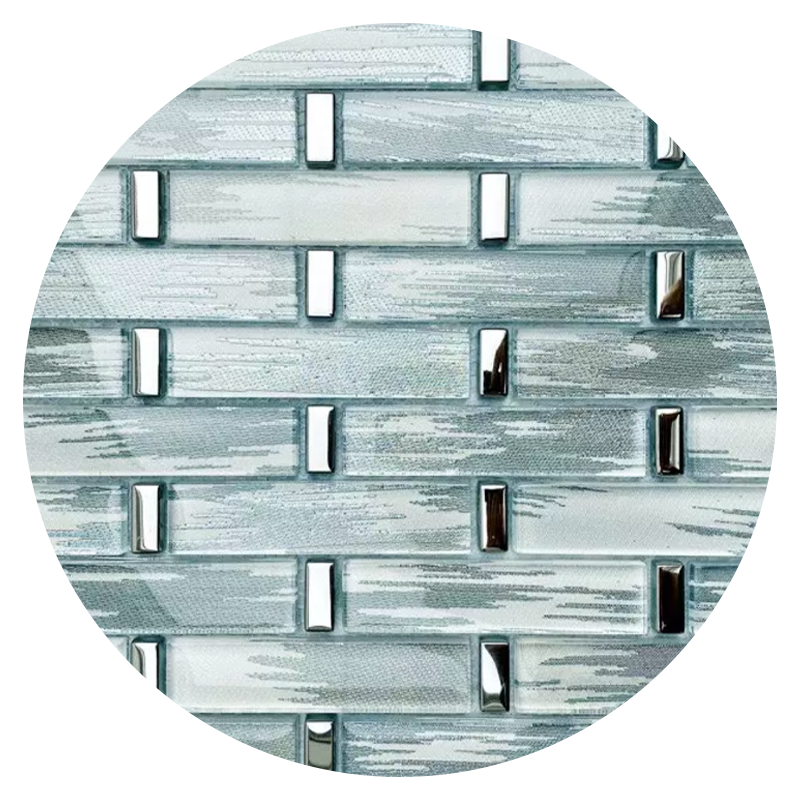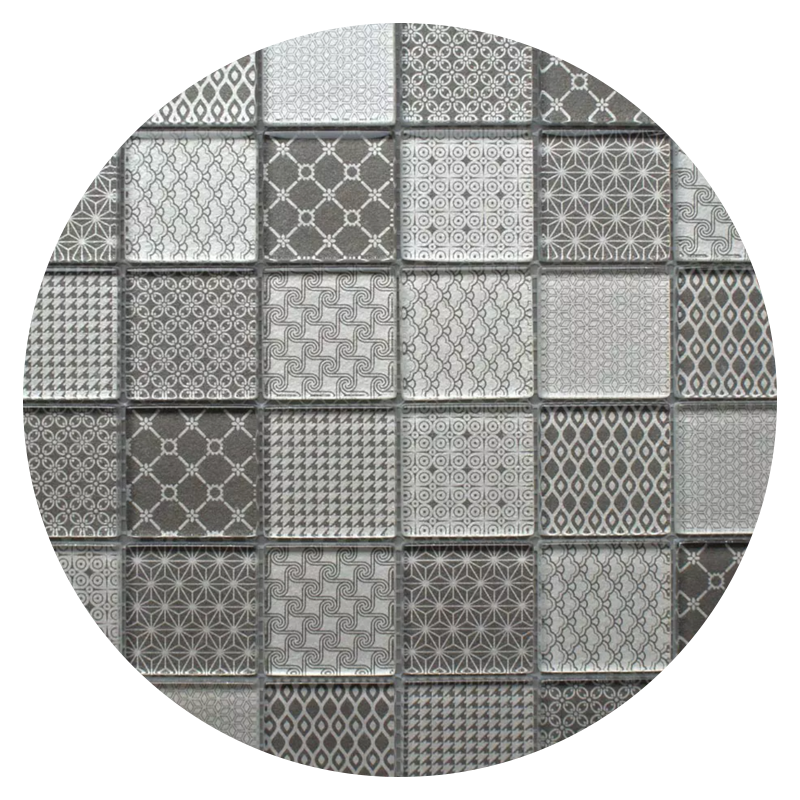 6) Patterned tiles
If you are looking to make a bold statement, there is no better choice than patterned kitchen tiles. A great tip is to use the patterned tiles for a section of your kitchen flooring, such as below the table area or within the centre of the room. By pairing with plain tiles which run around the edge of the patterned tiles, you will create a feeling of increased space.

7) Black and white monochrome tiles
For homeowners looking to create a modern and sophisticated finish in their kitchens, monochrome tiles with a gloss finish are a great choice. There are many stunning accessories available which you can choose to coordinate with the black and white tiles, which will result in light bouncing around the space.

8) Diagonal or herringbone tiles
Rather than following a standard grid-like pattern with your kitchen floor tiling, why not opt for a modern diagonal or herringbone pattern? By laying long rectangular tiles in this pattern, you will be drawing attention to the longest dimensions of the kitchen floor space.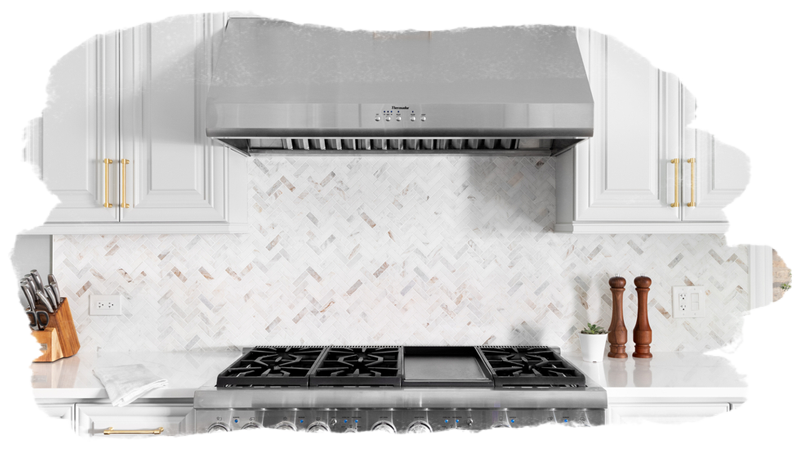 9) Coloured floor tiles
If you are choosing light cabinets and a light paint colour, we recommend adding a splash of colour to your floor tiles. There are many stunning brightly coloured floor tiles available which will provide a unique finish, with the added benefit of drawing people's attention away from the walls in the room.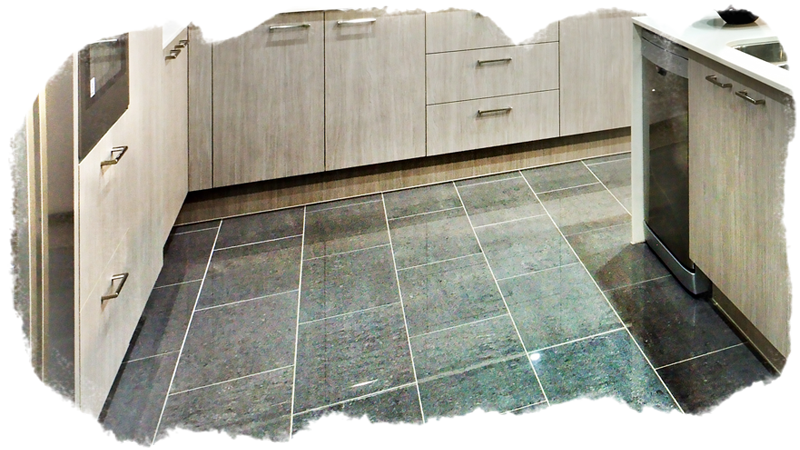 10) Stone tiles
If you are looking to create a calming, neutral finish within your kitchen, adding stone tiles to the floor and walls will create a feeling of spaciousness. By using the same tiles on flooring and backsplashes, the room will feel larger and less restricted.