Key bathroom design trends for 2022
As one of the most important rooms in the home, a well designed bathroom not only adds value to your property, it can improve your quality of life as well. As one of the first and last rooms used each day, a beautiful, stylish and functional bathroom can be a place to relax and refresh, helping you to get ready for the day, or wind down before bed.
‍
A well-designed bathroom can make a huge difference to the way you feel about your home, but with so many potential designs, colours, materials and patterns to choose from, it can be hard to know where to start. However, with a bit of planning and the right inspiration it's possible to create a bathroom that you love.
‍
So if you're planning to update your bathroom this year, what are some of the latest design trends to be aware of?

Warm, Earthy Colours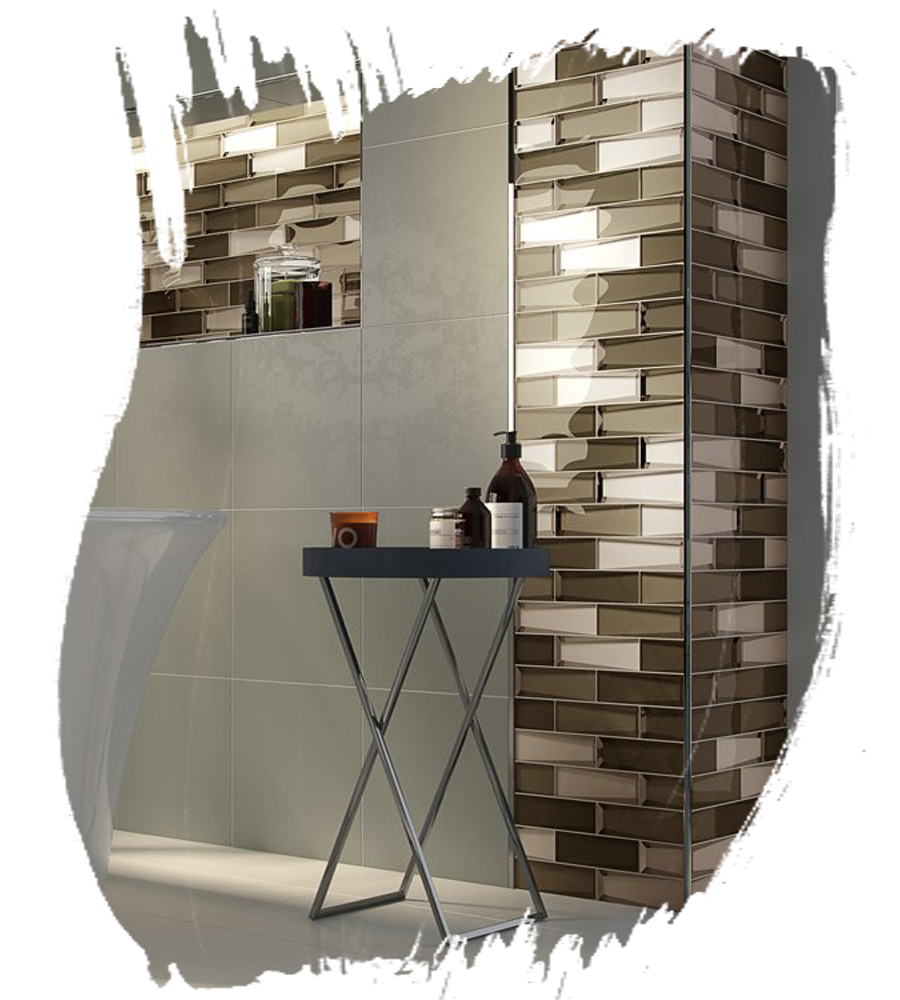 Warming earth tones and materials like browns, creams and terracotta are proving to be very popular with homeowners who are looking to add an organic and comfortable feel to rooms that are often seen as quite bright and cold. These warm colours are available across a variety of surface options, such as brown or gold tiling, and their versatility allows them to be paired with complementary materials such as wood and brass or copper fittings. Natural and interesting textures work well with this style, highlighting the natural colours, with an earth-like quality that feels nourishing and calming.

Plants & nature
Another take on the traditional earth colours is the botanical bathroom trend, which incorporates shades of green, natural wood, plants, and feature tiles to create an indoor-outdoor haven. The bathroom is often a space to relax and escape from the stresses of daily life, and the calming colour of green tiles and surfaces pairs beautifully with natural materials like wood and stone, plants and matching decorative accessories.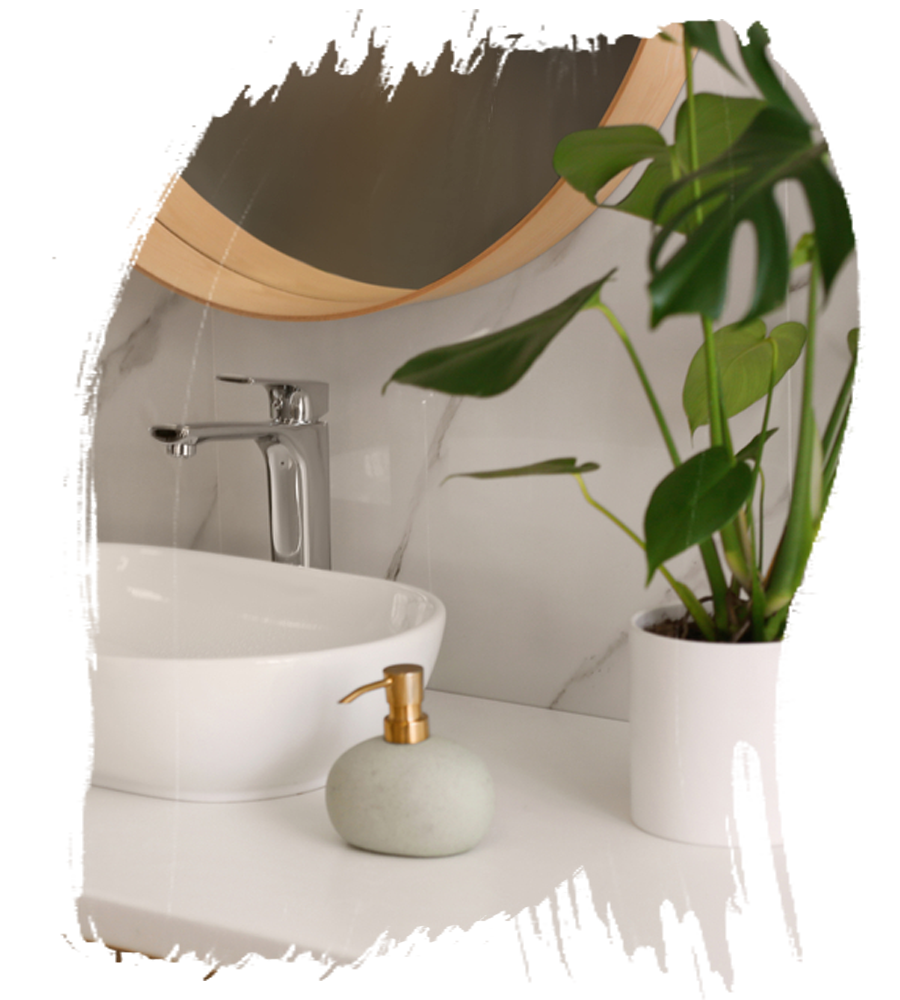 Contemporary Bathrooms: Minimalist With A Twist
A trend that was once reserved for luxurious hotels is finding its way into our homes, and there is a growing demand for wet rooms and walk-in showers. Fully tiled wet rooms include storage, furniture and surfaces that won't be damaged by water, and are a fantastic way to create large shower areas that use the space in the bathroom as efficiently as possible.

As we look for new ways to escape from our busy lives, homeowners are choosing bathrooms that focus on relaxation, comfort and wellness and these large shower spaces create a more open and welcoming feel. They also have the added benefit of being great for smaller bathrooms and en-suites, which means more of us can benefit from the luxurious finish and functionality of well planned wet room design schemes.

Eye-Catching Patterns
For those who are looking to express their design flair, opting for bold patterned walls is a great choice. And the bathroom is one area of the home where you can really go all out with a daring design scheme. Whether you are looking to create an eye-catching finish with a bold geometric tiling, or create a vintage inspired interior with period patterned wallpaper, the use of bold patterns for walls is set to continue in 2022. There are many design options to suit every bathroom size, with patterned floors also a great option for small spaces.

If you are planning the design of a large bathroom, why not go bold with contrasting patterns to the wall and floor? Or, perhaps you are simply looking to create a small statement within a shower area or backsplash using a mix of striking colours? Whatever your design ideas, there are some great ways you can use tiling with luxury finishes or patterns to create stunning features in any bathroom.

Bold & Bright Tiling
In the last two years, many of us have spent more time at home than ever, and this is leading to more people wanting to turn their homes into spaces that are truly unique and personal to them, rather than maintaining a show home look. 
‍
One of the trends which proved to be popular in 2021 is set to continue this year, with bold and bright coloured tiles continuing to be in high demand. From deep blues and luxurious greens through to bright yellows, coloured tiles are a great way to add a fun pop of colour.

Colourful Grouting & Details
Classic mosaic tiles have proved to be a timeless favourite for many homeowners and with so many designs and colours available, it is not hard to see why. The grid-like pattern provides a nostalgic feel without being too traditional, and with the growing popularity of coloured grout, there are many ways to create a unique finish in your bathroom.

There is a growing trend towards contrasting grout, which is set to continue with even more options in 2022. From black and grey grout used to highlight the beauty of white and cream tiles, through to using coloured grout to add designer flair to a tiled surface, there are now a wide range of options that enable you to create something truly unique. Of course, if you want your tiles to blend into the background of your bathroom design, it is also possible to choose coloured grout which matches your chosen colour scheme.

Marble Surfaces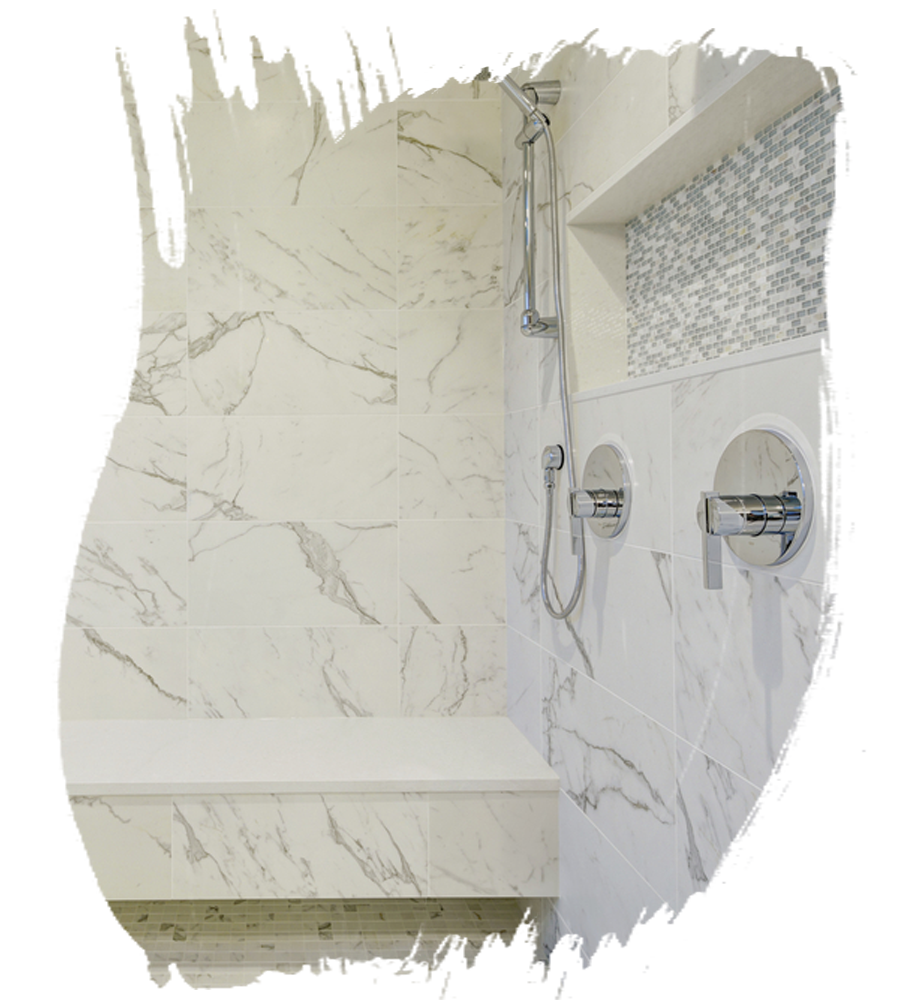 If you are looking to make a subtle statement in your bathroom design, a popular trend is the use of luxurious marble tiles. These are available in a range of beautiful shades, with white and grey giving a contemporary, fresh, and modern feel.

When paired with opulent gold hardware and accessories, the veining in the marble is sure to provide a sophisticated look. Whether you opt for large format marble tiles, or marble mosaics to add interest to feature walls or highlights, there's no doubt that the use of marble surfaces in the bathroom is a great way to achieve an on-trend luxe finish.

blue walls & features
Blue shades are continuing to hold their spot in the colour limelight this year, and with so many shades of blue ceramic tiles, mosaic tiles and porcelain tiles to choose from, the design possibilities are endless. 

From light shades of turquoise and baby blue which are great for creating a beach-like feel, through to popular navy and indigo, which give a bold finish. Whatever your design preferences, you can be sure that versatile blue mosaic tiles will be available to help you express your style. Darker shades look great when used as a feature wall, or within a shower space, adding a deep and rich feel to the room. Iridescent blues in materials like glass help to reflect the light, and provide a great way to achieve a high-end look to your design.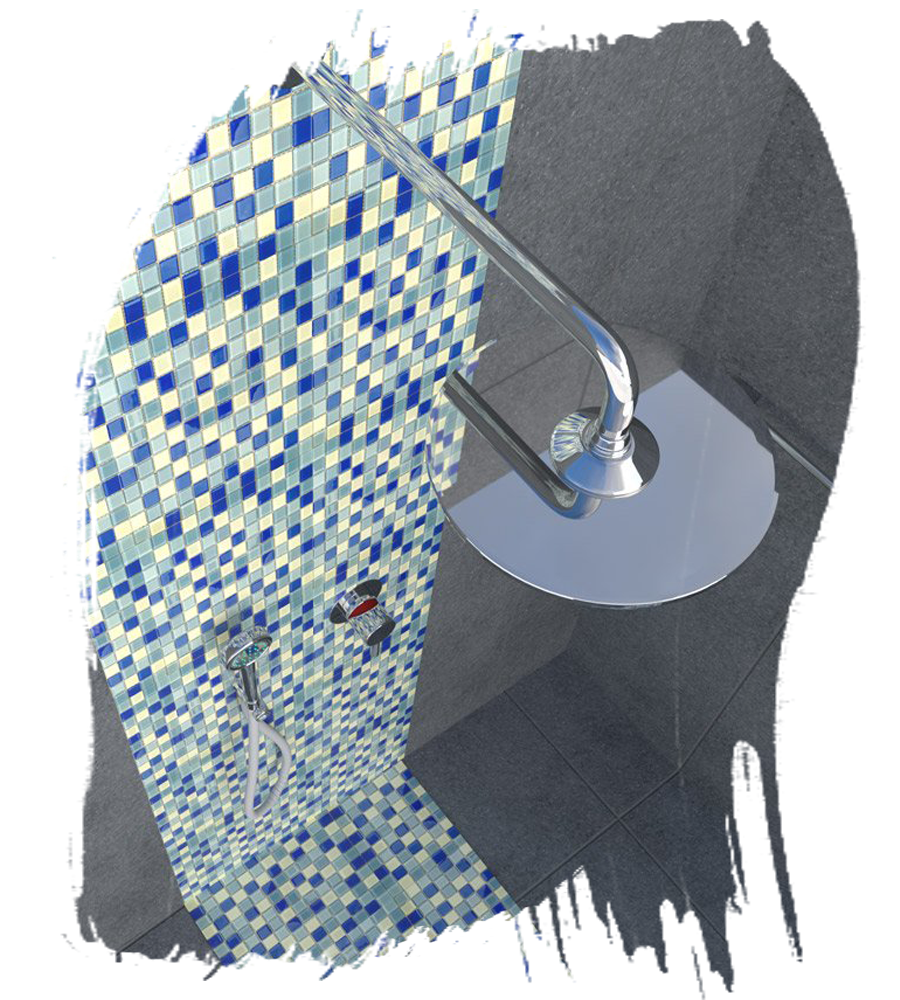 white with a twist
White is a colour that will never be out of trend, thanks to its ability to create a light, bright and timeless space. This year we are seeing many homeowners make brave decisions with their bathroom designs, and although white may seem like a sensible choice, it is far from boring.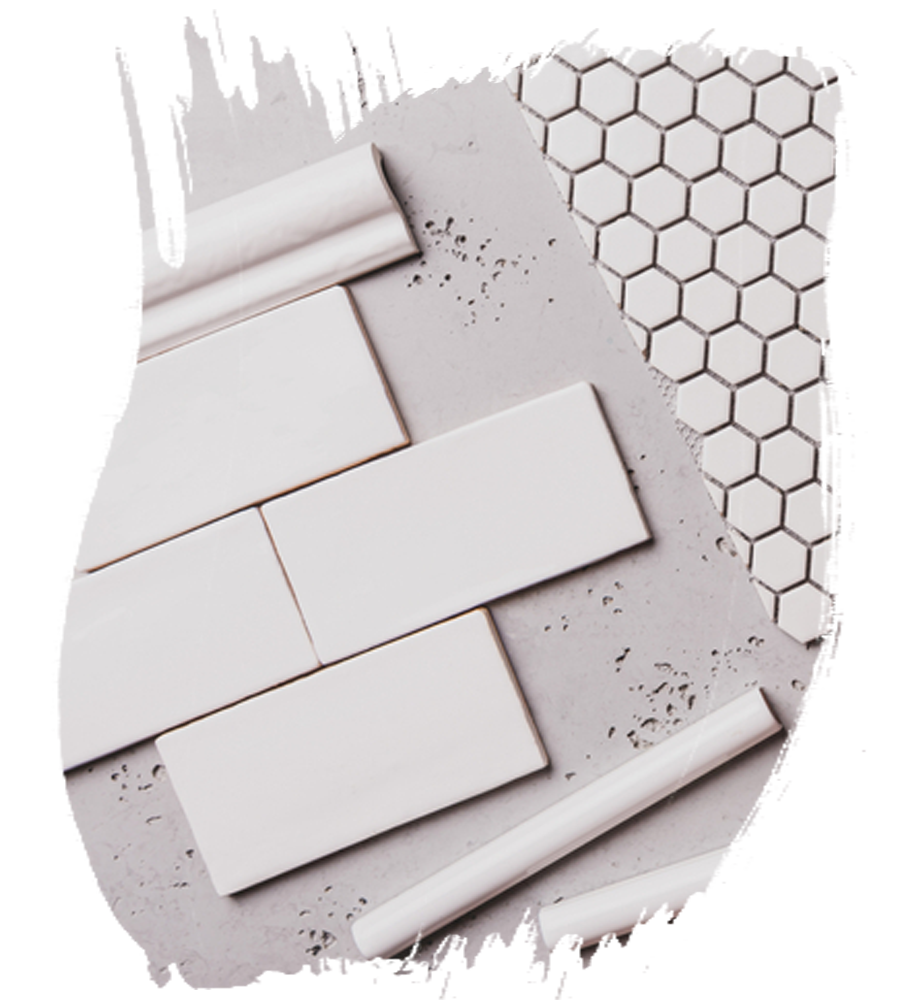 There are many beautiful tile shapes and layouts that are growing in popularity, and the simplicity of a plain white tile allows the unique beauty of the tiles themselves to show through. A great example is white subway tiles, which can be laid horizontally, vertically, diagonally, or even in a chevron style pattern to create an interesting finish in the room. Alternatively opt for a white mixed mosaic, featuring a combination of whites and light neutrals in a range of materials. Pared with textured surfaces, accessories and furniture in shades of white, this allows a multi-layered look to be achieved that's both pared back and at the same time interesting to the eye, for a luxuriously calm and sophisticated space.

Wooden features
As many homeowners look to create a more natural feel in their bathrooms, wood is becoming a very popular material. One area that's growing in popularity is the use of wooden furniture in bathrooms, which helps to create a natural and warm look.

While wood isn't always the best choice for a bathroom, particularly in areas that will come into contact with a lot of water such as floors, there are a number of wood-effect options available. For example, tile designers have created a beautiful alternative through wood-effect tiles, which are available in a range of stunning finishes from light ashes through to honey oaks and rich mahoganies. These look superb laid in an on-trend herringbone style, and can be used to achieve a seamless finish with other areas of the home.

beautiful lighting
Lighting is an important aspect of any room design, and while it is easy to overlook the possibilities within bathrooms, there are many options available. From stunning feature lights and sconces through to decorative downlights and modern LED strips, the lighting you choose will have the ability to transform your bathroom.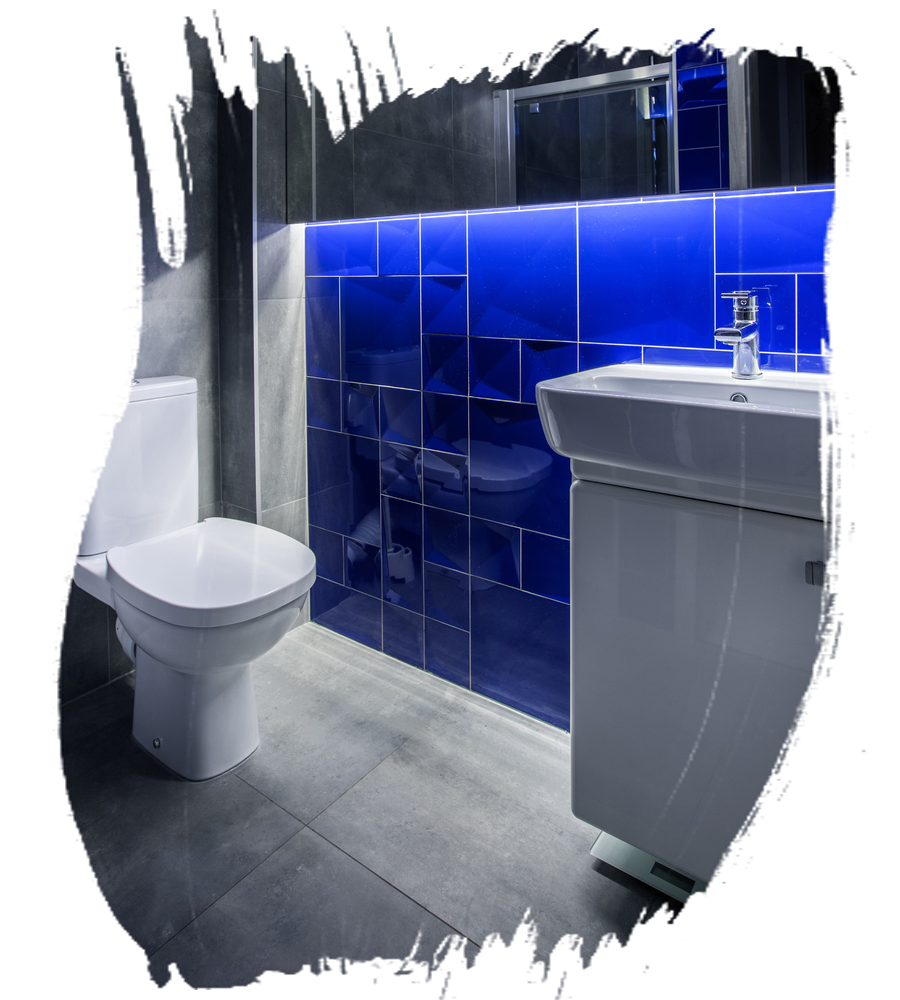 Custom lighting installations using flexible LED strips are growing in popularity, as more people look to using the most energy-efficient options available. These will be used with a variety of materials, including natural wood, which will enhance the eco-friendly feel of the space. In particular, low-level lighting which is set to turn on automatically will help to create an atmospheric feel, whilst also helping lower energy bills.