How To Use Texture In Your Home
From soft fabrics and stone surfaces to patterned tiles and textured wallpaper, there are many ways to add texture to an interior. In the past, interior styling was largely focused on colour schemes and room layouts, however, considering texture within a room is the perfect way to take your interior style to the next level. 
‍
If you are looking for a deeper knowledge into exactly what 'texture' is when it comes to interior design and how it can be incorporated into your home, read on to learn how you can bring your home to life with these tips and tricks.

An Insight Into Texture In Interior Design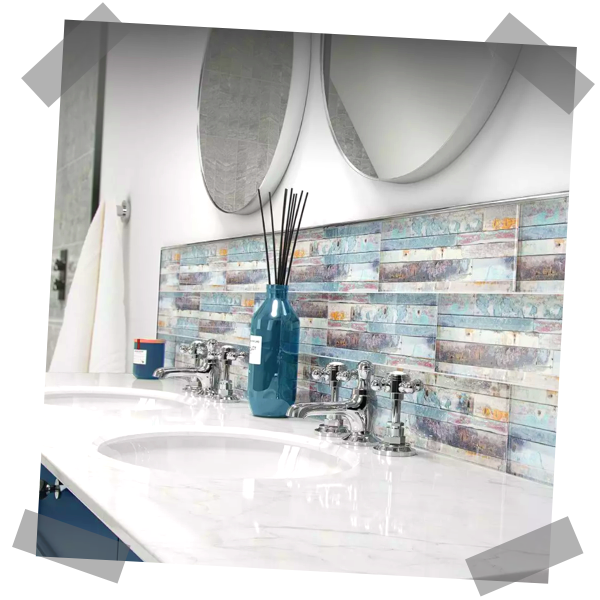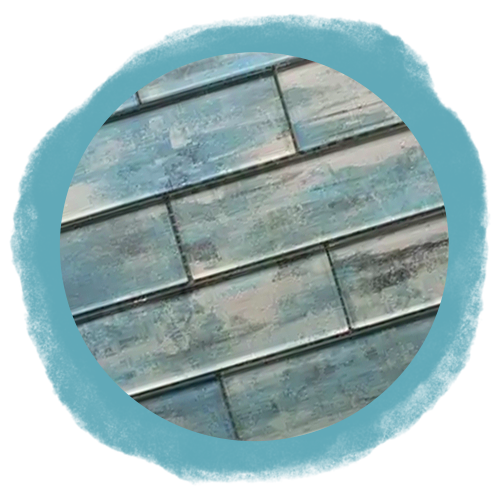 In recent years, the trend of combining textures within a room has soared in popularity, with many opting for this more unique interior style. However, this buzzword which is often thrown around by interior designers can leave many of us confused, as texture extends to more than a soft throw or a fringed cushion. The use of texture within interior design refers to the mix of textures, tones and materials which come together to create layers of interest and tactility that add a unique feel to a space.
‍
By bringing together a variety of finishes, it is possible to create an interior style with depth and character that is far more exciting and stimulating than a blank space. Whether you are looking to create a soft feel within a bedroom or design a more contemporary kitchen space, textured finishes and materials are the ideal opportunity to add your own personal touch to your home.

Textures Within A Kitchen
Rather than sticking to a single look with flooring, worktops and tiling, the kitchen is the perfect room to mix textures to create a stylish space. Raw finishes such as wooden kitchen cabinets can be paired with patterned ceramic kitchen tiles on splashbacks, with beautiful natural stone kitchen tiles adding an additional layer to the overall finish when used on floors. Alternatively, if you are simply looking to refresh your space, mosaic tiles for kitchens are a great way to add visual interest and texture to a splashback, including options that offer a mixture of materials for a sophisticated and incredibly eye-catching look.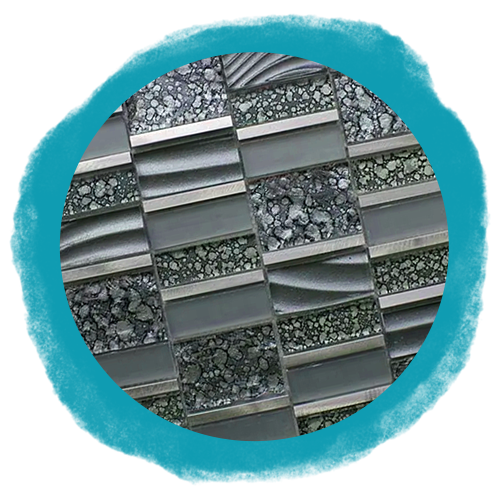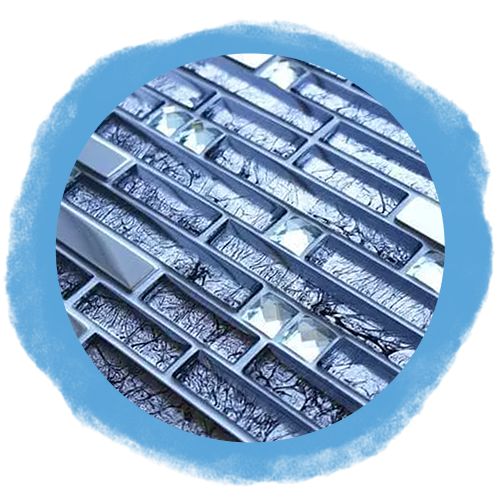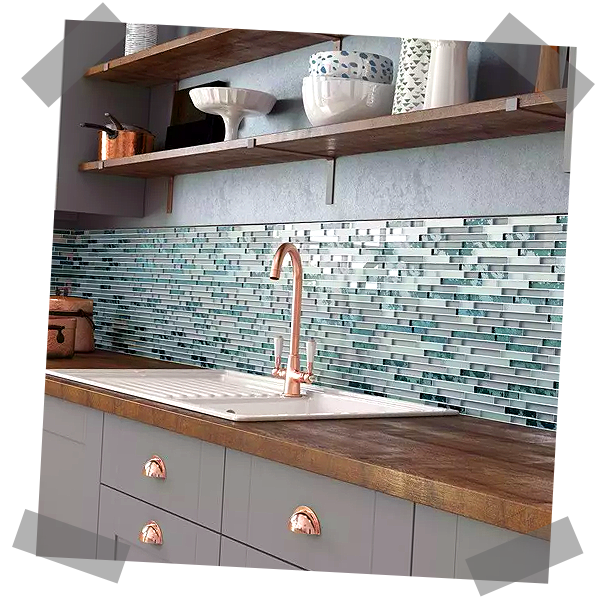 In many modern homes, kitchen areas are often part of a more open plan living space, so don't be afraid to bring textures from the kitchen into the living area. Large rugs, cushions and throws with a soft finish will create contrast against the more industrial finishes within the kitchen area. The look can be tied together with decorative candles, vases and accessories that combine colours from both spaces to add a finishing touch to the open plan area.

Adding Interest To Bathrooms
Bathrooms are a great place to add texture, with tiles on both the walls and floors capable of adding depth to the room with minimal effort. Whether you are looking to create a rustic finish with stone tiles or a more contemporary, luxe feel with marble tiles and glass bathroom mosaics, there are so many textured tiles available to suit every individual design style.

A great tip is to combine natural and raw finishes such as wood and concrete, with textured bathroom mosaic tiling that can be used to enhance the overall look. Finally, add some accessories which complement the tiled surfaces with towels, storage, and decorative items all available in a wide variety of colours.

Creating Depth Within A Bedroom
When it comes to bedroom décor, the majority of us are looking to create a cosy, warm and inviting space, and adding textures is a great way to achieve this feel. Think about layering soft bed covers, rugs, curtains, and cushions with various textured finishes. The key to adding texture within a bedroom is to remember that less is often more, so instead of placing soft rugs on top of a carpet, think about creating depth and texture with alternative flooring materials.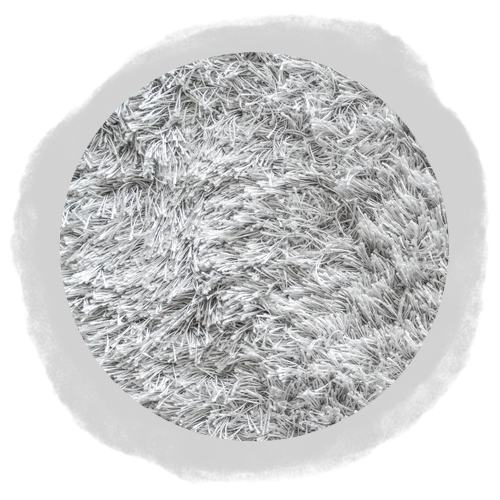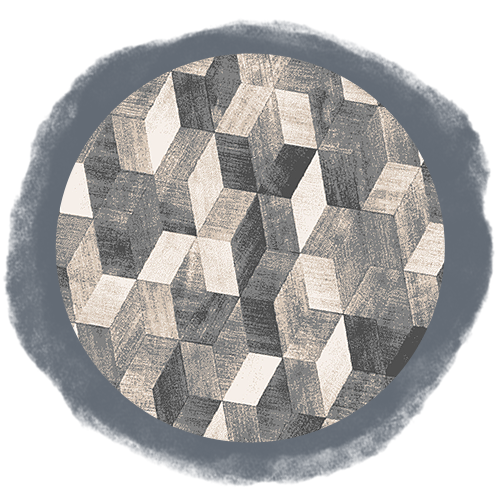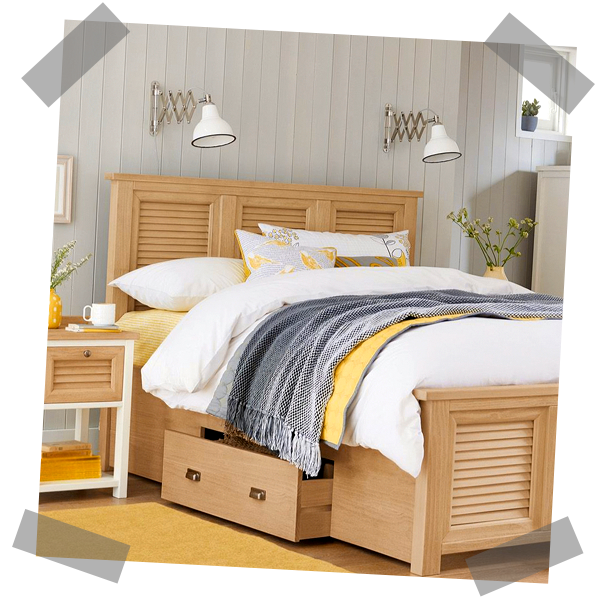 For example, a great way to add interest in combination with this softness can be found with wooden flooring which helps to bring a natural feeling to the room. If you are lucky enough to have an en-suite, consider using wet room mosaic tiles to add an extra feeling of luxury to your space. Using a colour scheme that complements the rest of your bedroom, the texture of the tiling will contrast beautifully with soft furnishings.
‍
The look can be easily finished with matching ceramic plant pots and candles, which will add a smooth finish against the softness of the room. It is these small details that will create a depth to your bedroom décor, so try to mix and match materials to create contrast and interest wherever possible.

Layering In The Living Room
Whether you have an open plan living and kitchen space or a cosy separate lounge, it is always possible to create a beautifully textured space. A lounge is a great place to add layers, with sofas, cushions, rugs, curtains, and accessories all available in a huge variety of colours, finishes and textures.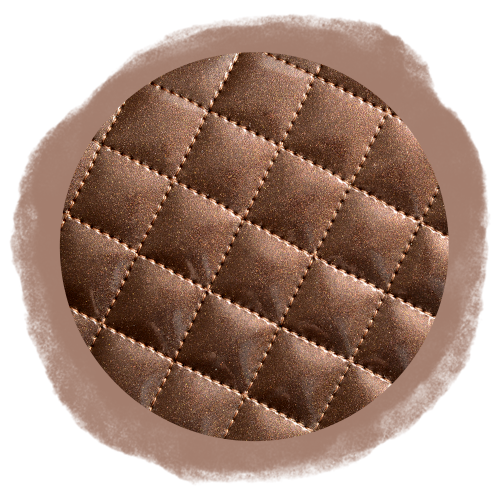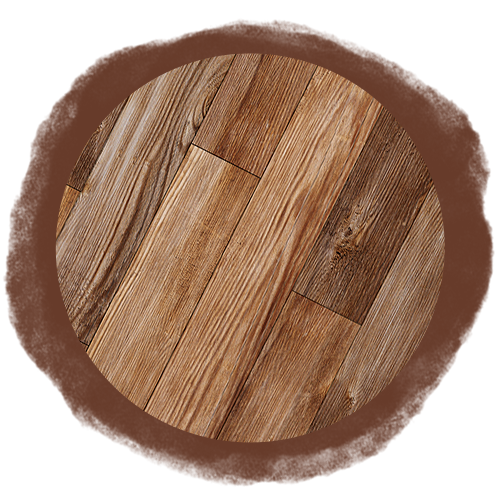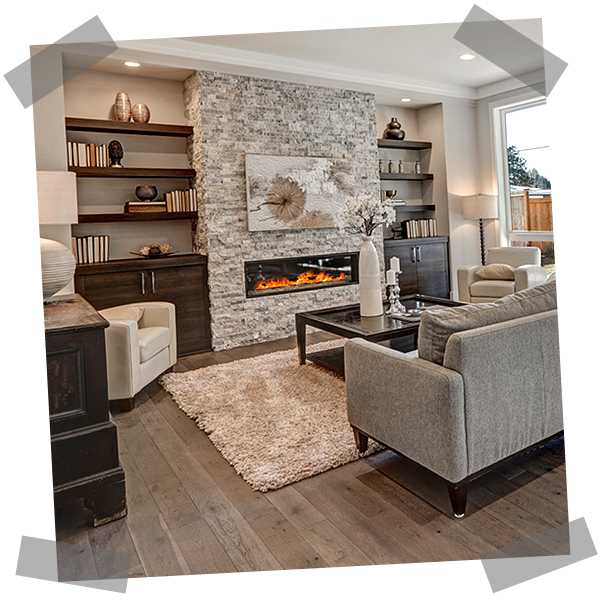 These layers can be carried through to less obvious areas, such as statement ceramic tiles within a fireplace, or by adding patterned and textured tiling to define a space within the lounge. When combined with statement prints, leather sofas, soft cushions and stunning accessories, the layers you create are sure to add texture and interest to the room.

Using Tiles To Create Texture In Your Home
We know that interior design can seem overwhelming, however over time as you live in your home and add your own individual touch to the décor, you will find that texture weaves its way naturally into your home. 
‍
After all, every material, every item, and every finish you choose will have a texture of its own, and here at Mosaic Village our range of tiles are handpicked to ensure you have a wide range of beautiful textured tiles to choose from.
‍
Our expert team is always on hand to guide you through design choices, as well as our great mosaic tile FAQs page to help you make an informed decision, whether you are looking to create a balanced colour scheme or a more contrasting finish. To find out more about our range of tiles, don't hesitate to contact us and we will help you to create the perfect interior space.