How to use red titles to create a unique kitchen or bathroom
When it comes to decorating, choosing a statement colour is always a popular option, but for some, red can be rather intimidating. As such a strong colour, people feel it can sometimes be overbearing, whilst others use it so minimally it is not a noticeable feature. Red is a colour associated with passion, love, and energy, making it is a complementary colour for any kitchen or bathroom.
‍
With tiles being a popular choice for kitchen and bathroom due to their water resilience and ease when it comes to cleaning, using red tiles is a unique way to add a pop of colour to your bathroom or kitchen. Tiles are also durable, meaning that the bold red colour will not fade over time, and the tiles themselves will not chip or decay.

Keep it simple
One option when decorating your kitchen or bathroom is to keep it simple. Red is such a striking colour, that it doesn't necessarily need any added fuss. With white and black being classic complementary colours, you could opt for a collection of red tiles alongside white or black to create a simple yet effective patterned wall. An example would be using red tiles, alongside black tiles to create a unique pattern covering one wall, making this the feature of any kitchen or bathroom. Choosing red tiles to create a feature wall alongside black and white walls can create a bold, modern effect.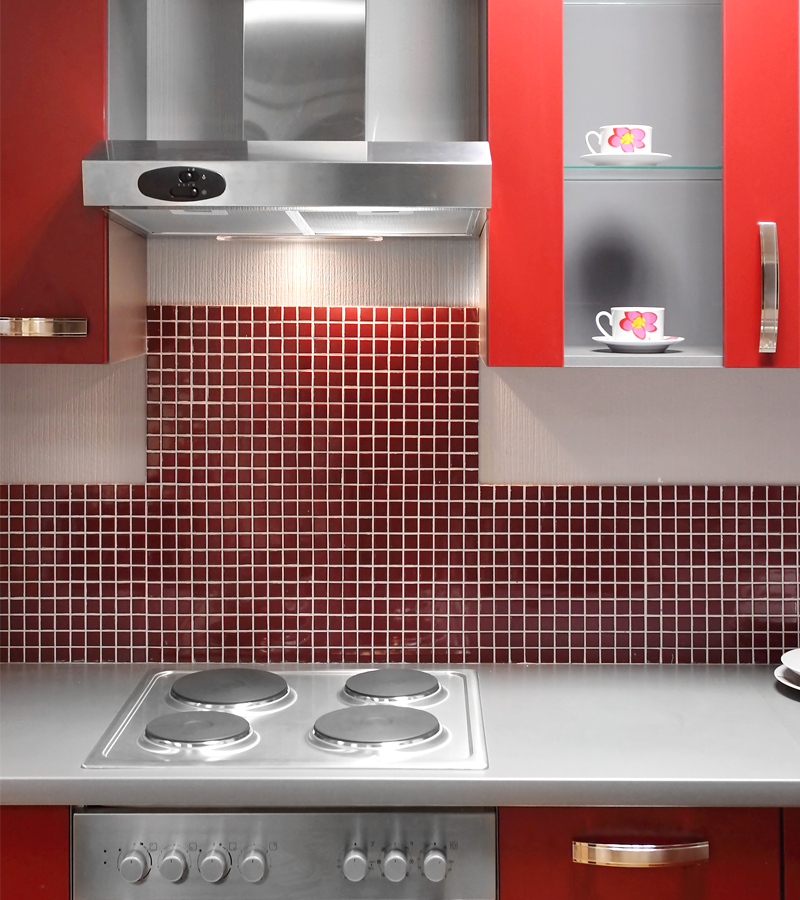 Get creative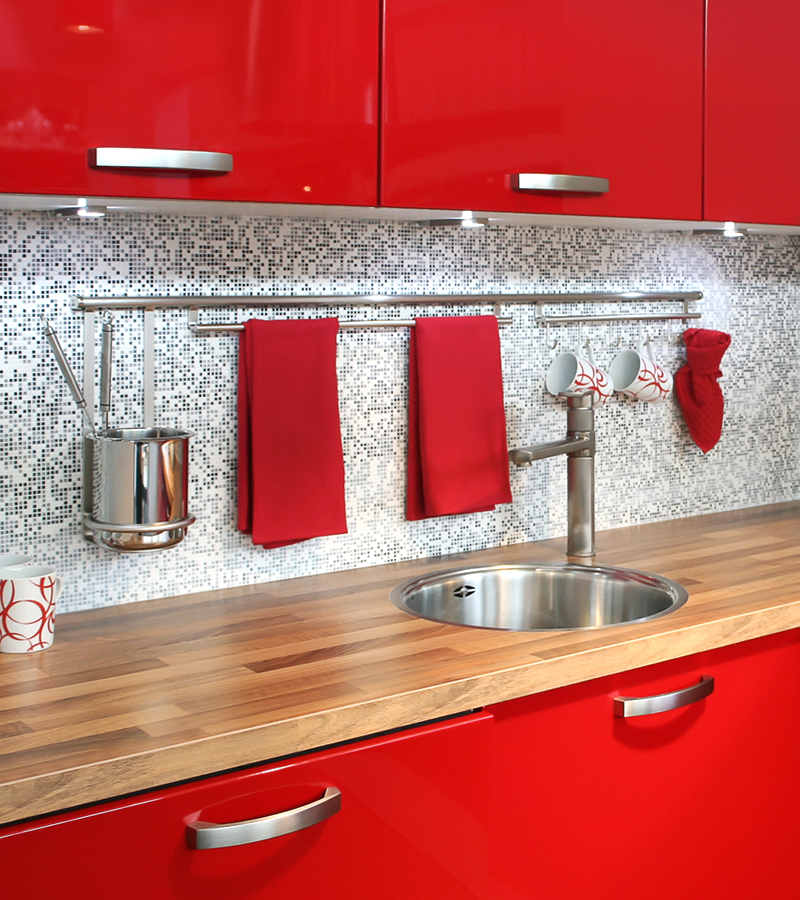 Whilst a simple look is timeless, many people can feel it looks somewhat generic. A colour like red is full of life and a great option to add that extra something to your home.

Yellow and orange decor features will complement a red tile selection, green is also a great addition to any kitchen or bathroom and contrasts beautifully with any red tiling that may be featured.

Using a range of different coloured objects within your kitchen or bathroom, such as an orange fruit bowl or a green soap dispenser, will add a new element to a red-tiled wall or section of the room.

Make a statement
Mosaic tiling is detailed and delicate and creates such a bold statement when used effectively. Using red mosaic tiles will create a truly beautiful effect, and will be a feature in any kitchen or bathroom. With mosaic tiles offering a wide range of creative choices, and with mosaic tiles increasing in popularity, there is an unlimited number of options you can choose when decorating your kitchen or bathroom. As previously mentioned, you could use a range of complementary colours, as well as red tiles to create a vibrant effect, such as a collection of red mosaic tiles intertwined with white and black tiles to create an interesting impression.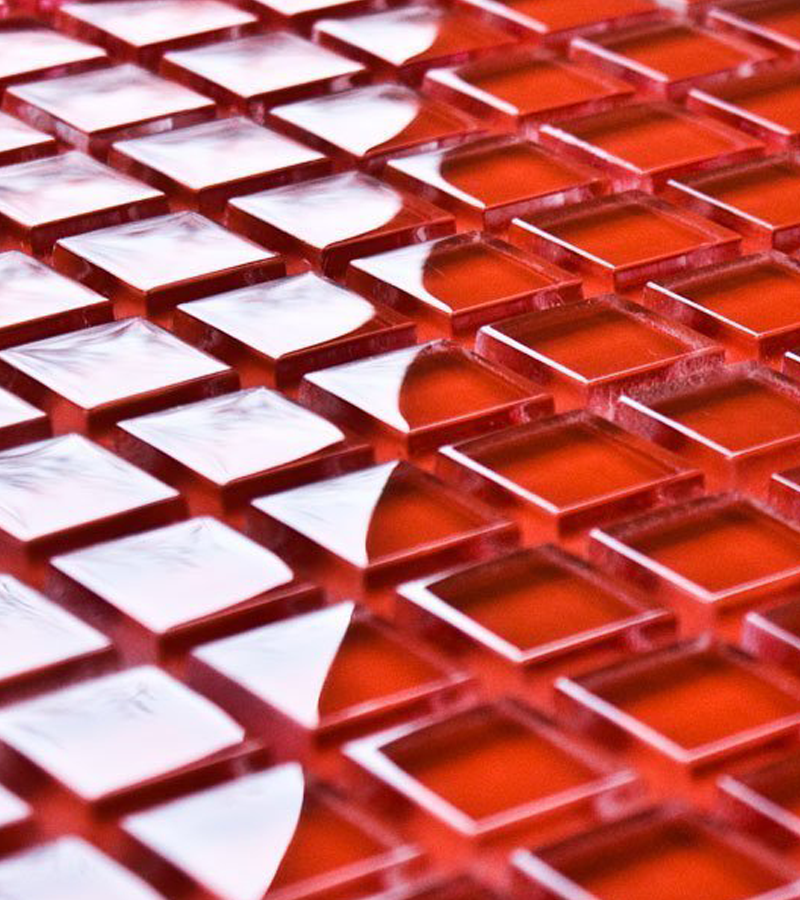 Feeling inspired?
Explore our collection of bespoke bathroom and kitchen tiles.