How To Tile Your Bathroom & Kitchen
When planning to tile your bathroom or kitchen it is vital that you plan your workspace and make sure that you have the correct tiling accessories and tools. It's also important to remember that tiling takes skill and time. The first thing you'll need to work out is how many glass tiles or mosaic tiles you will need. Below we talk you through what you will need to make tiling easier and the importance of tile accessories for when you need to tile that bathroom wall or kitchen splashback.
Gather Your Tiles & Materials
Before you begin it's important that you work out how many tiles you will need. Simply measure the area you wish to tile and then work out the number. The tile box should state how many square metres the tiles will cover.
‍
Once you have the correct number of wall tiles you will then need wall filler to help to create a smooth wall before you begin.
‍
Ready-mixed tile adhesive will allow you to place your tiles quickly and easily onto the wall.
Ready-mixed grout will be needed to allow you to fill the gaps between tiles, allowing you to create a watertight finish. This can be white, or you can even choose from a range of coloured grouts.
‍
Tile trims help to create a neat and professional finish. These are placed along the edges and corners of your tiles space. They are available in a range of colours, allowing you to truly personalise your space.
Using Mosaic Tiles
Mosaic tiles are incredibly popular in both the bathroom and kitchen. You are able to create your very own patterns, choose the colours you love, plus you are able to tile the smallest spaces.
‍
Applying mosaic tiles is done in the same way as normal tiles, but the use of mosaic tile mesh can make your job that little bit easier. Mosaic tiles are placed onto the mesh, as opposed directly onto the wall. This enables you to quickly place the tiles exactly where they are needed. Another huge bonus is that the mesh can also be cut to the required size.

How To Tile A Wall
If you are new to tiling, then it's a good idea to know the basics before you begin. Always place adhesive onto the wall, not the tile, using a trowel and starting at the bottom corner of your chosen space. Place tiles evenly with the use of tile spacers and work until the entire wall is covered. If any adhesive is splashed onto the tiles, then wipe away while it is still wet, as hard adhesive is very difficult to remove. Finish the space by adding the tile trims.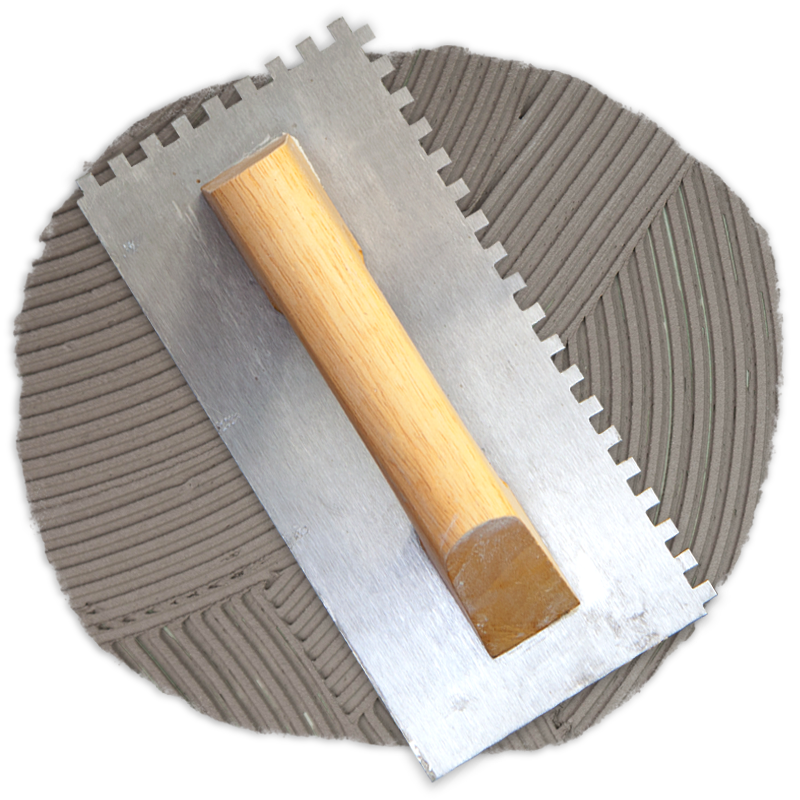 Tiling your bathroom or kitchen is such an exciting time, as it will completely transform the room. Just make sure that you have a plan before you begin. Choose your tiles, gather your equipment and tools and take your time. For further inspiration and advice on tiling and tiling accessories then please do take a look at our website.