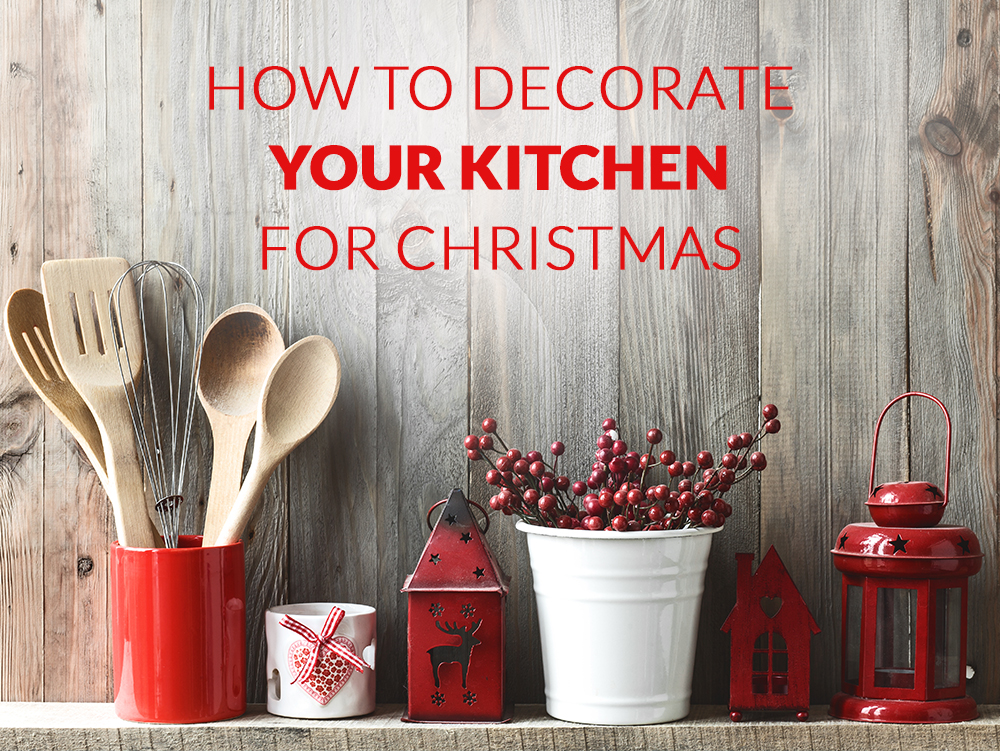 Christmas is that time of year when most people decorate their homes with lights, Christmas trees and other festive ornaments. In many homes, decorating is restricted to the hall and the living room, but an increasing number of people are now choosing to decorate other rooms, including the kitchen. The kitchen is one room in which you will probably be spending a lot of time over the holidays looking various delights for the whole family to enjoy. If you would like to add some Christmas cheer to your kitchen this year, the following tips will ensure this room looks fabulous: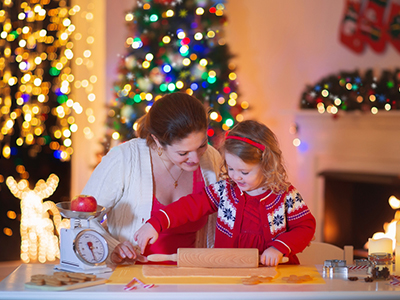 Christmas Tree
You don't have to put your main Christmas tree in the kitchen, but you can buy a small or mini version and find a place to put it in the kitchen. If you have a small kitchen, you should be able to find a mini tree to put on the window sill or the table. If you have a large kitchen, then you can get a tree to place neatly in a corner of the room for an instant lift.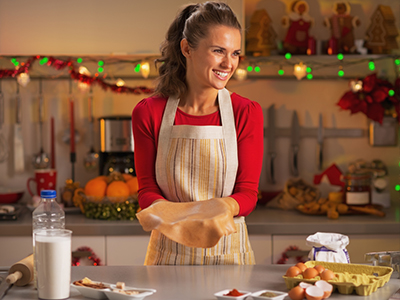 Lighting
There are many different types of lighting available at this time of year, and putting garlands around the kitchen will ensure that it looks bright and festive. You may choose to put icicle lights in the windows or simply hang a garland of lights along the top of the cupboards. Either way, the kitchen will look great with a set of Christmas lights.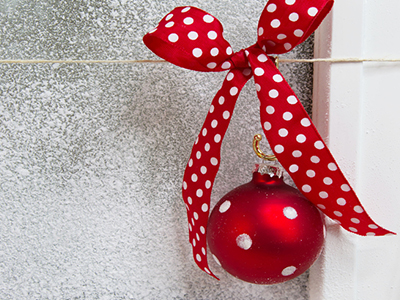 Ribbons
Ribbons or tinsel look incredible, especially if hung from a light shade; just make sure that the ribbons or tinsel does not touch the actual bulb. If you have a pendant light fixture hanging over the kitchen table, then you can create a stunning centrepiece by hanging ribbons from the shade.
Windows
If you do not want to hang lights from your windows, you can hang ribbons instead. Tying festive ornaments to the end of each ribbon will give a unique look to this well-used room.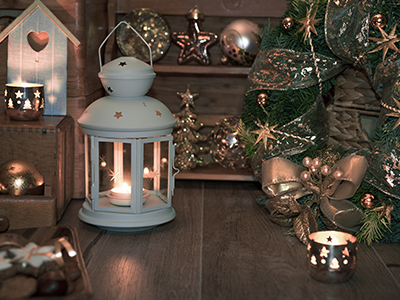 Wreaths
Christmas wreaths can be purchased, or made if you are feeling creative. The great thing about wreaths is that they are available in a range of different sizes and styles. You can choose to buy fresh wreaths made from evergreen branches and holly leaves, which will give off a beautiful Christmas scent. You can attach them to doors, windows, cupboards or even hang them from the ceiling. A wreath on the table with candles is another beautiful touch.
Accessories
There are many Christmas accessories available at this time of year. You can invest in Christmas mugs, wine glasses, bowls, trays, tea towels

and more to make your kitchen look bright and fun. And once you buy these items initially, you can merely pack them up and put them away

when Christmas is over, ready to be taken out again next Christmas.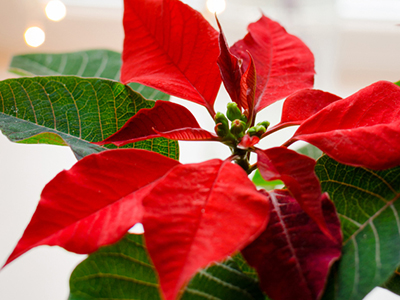 Festive Plants
At this time of year, there are festive plants available including poinsettias and Christmas cactus, all of which will look lovely in a kitchen.
Chairs
You can add special Christmas cushions to the kitchen chairs or tie some festive ribbon to the back of each chair. This looks great, especially when you are entertaining over the holidays.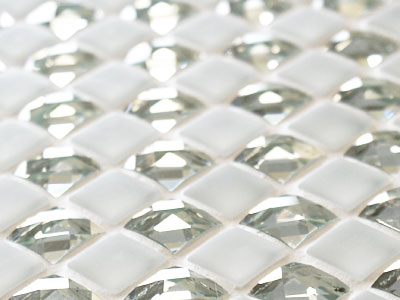 Tiles
You can choose to decorate your kitchen mosaic tiles with Christmas stickers to make this room even more festive. There are many fabulous decals available that can simply be removed as soon as Christmas is over. So if you're looking for decorating inspiration, the humble mosaic tiles, glass mosaic tiles or mosaic brick tiles in your kitchen can be the platform for seasonal creativity.
When it comes to decorating your kitchen for Christmas, there are just so many things that can be done. However, the key is to keep it simple – adding too many items may make your kitchen look cluttered and untidy. Try incorporating a few of the above ideas to brighten up your kitchen and get you in the mood for the holidays.