How do i tile my wall?
Mosaic tiles provide a great way of adding visual interest to a kitchen or bathroom. Whether the tiles are made from traditional ceramic, glass, or porcelain, the intricate designs create a luxurious aesthetic.
1. Preparation
Begin by removing any obstructions like base mouldings and plumbing fixtures. Fill up any indentations with adhesive mix and ensure the surface is perfectly smooth and flat. A cement board underlayment should then be applied directly against wall studs or over a plywood subfloor.
‍
The installation of mosaic tiles requires a detailed plan to make sure that the grout seams are perfectly square and to minimise tile cutting. You should, therefore, draw precise layout lines to guarantee a perfect installation.
2. Cutting mosaic tiles
Use tile nippers to remove any irregular cuts along the tile edges. You can cut away the backing using a utility knife. Individual tiles are cut using a nibbling tool, and a snap cutter can be used to shape wider tiles.
3. Setting mosaic tiles
Tools needed at this stage include:
‍
• A 3mm notched trowel
• Flexible Adhesive
‍
Mix a fairly wet, firm batch into which tiles will not sink. Using the flat side of the trowel, spread the adhesive and then comb using the notched side. Now set the mosaic sheets into the prepared adhesive, then place a plywood piece on top and press the sheets gently into the adhesive. Ensure all the tiles stick to the adhesive. After the installation is done, allow it to slightly harden before grouting.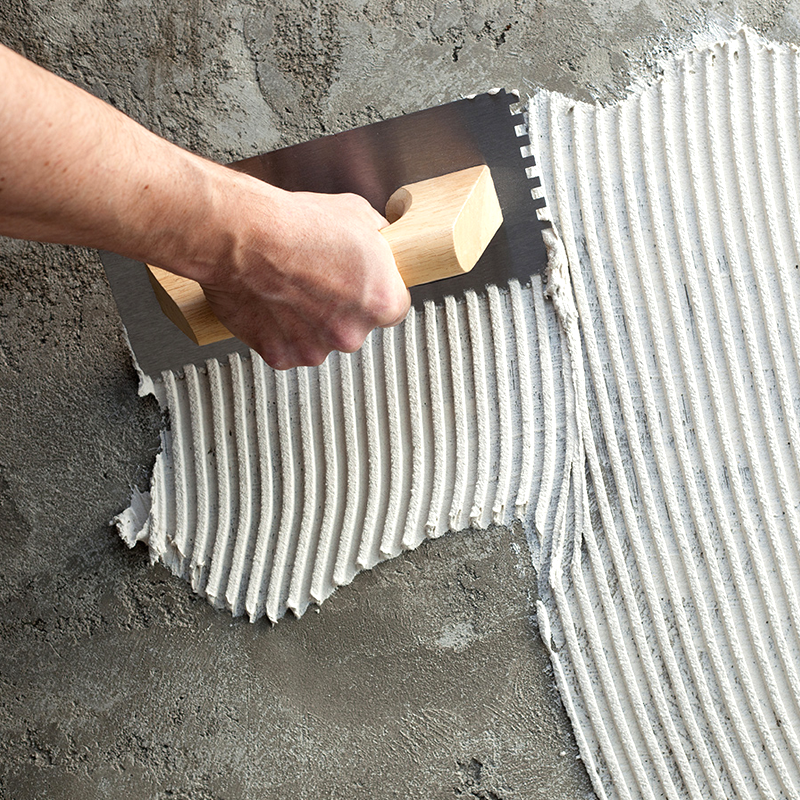 4. Grouting mosaic tiles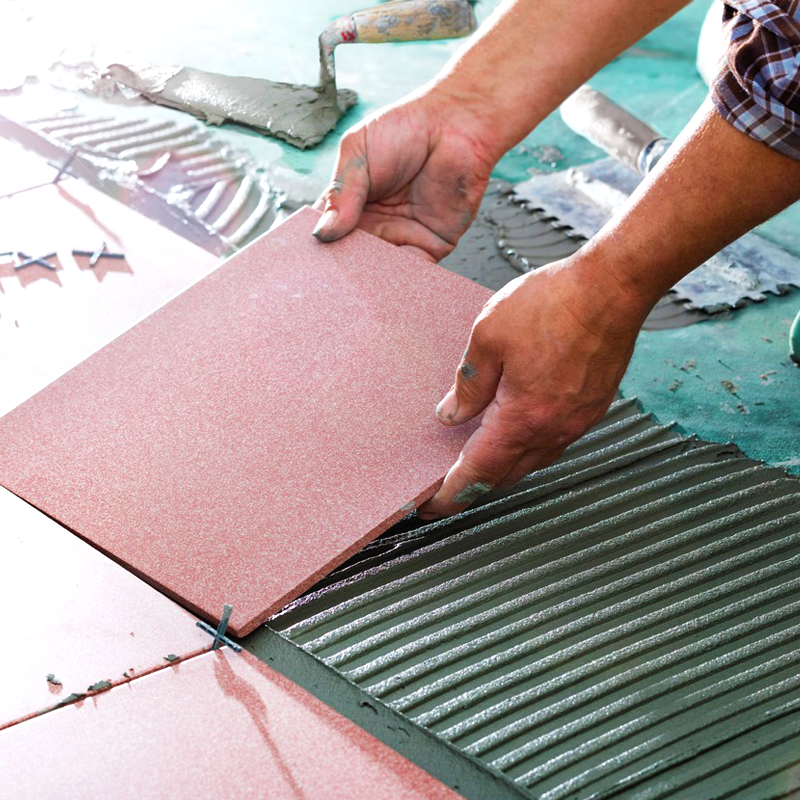 After the adhesive has completely dried, use a laminated grout float to apply the grout. While holding the float almost flat, squeeze the grout inside the joints, then tilt the float upwards to remove the excess. Now use a damp sponge to carefully wipe away any grout from the glass tiles, without digging out the grout from the joints. Rinse the sponge and continue this process as you apply some more grout where necessary. After one day, buff the mosaic tiled surface using a dry cloth. Finally, apply a sealer by rolling it over the entire surface to protect the underlayment since grout is porous.