Guide To Residential Swimming Pool Design
An indoor or outdoor swimming pool can be a fantastic addition to your residential property. It increases your enjoyment of your space at home and gives you more leisure facilities, offering you a great space to exercise, have fun with family, or simply relax and unwind.
‍
Added to that, a swimming pool can increase the value of your property. This is especially true for indoor pools that you can use all year round without having to worry about harsh weather conditions.
‍
Having a pool installed at home gives you freedom over the design and the opportunity to build the swimming pool you've always dreamed of. Designing the pool might seem like a big task and there's certainly plenty to think about. It's likely that your installer will be able to help you with many of the design aspects, however there are a number of factors that it's certainly worth thinking about to ensure you get the pool you've always wanted. ‍

The Benefits Of Designing Your Own Swimming Pool
Swimming pools at home are a desirable feature. Depending on where your pool will be located on your property, there's often the option to choose an existing 'off the shelf' pool design from a specialist swimming pool installer. These designs can look and perform fantastically well and still add great value to your property.
‍
However, an advantage of designing your own swimming pool from the ground up is that it's customised to perfectly match your needs and desires. Standard pool designs might give you limited options for colour schemes, shapes and sizes, and options such as swimming pool tiles, that can make a big difference to the end result.
‍
If you're involved in the design of your own pool, you can be as ambitious as you want to be and create something that really encapsulates your character.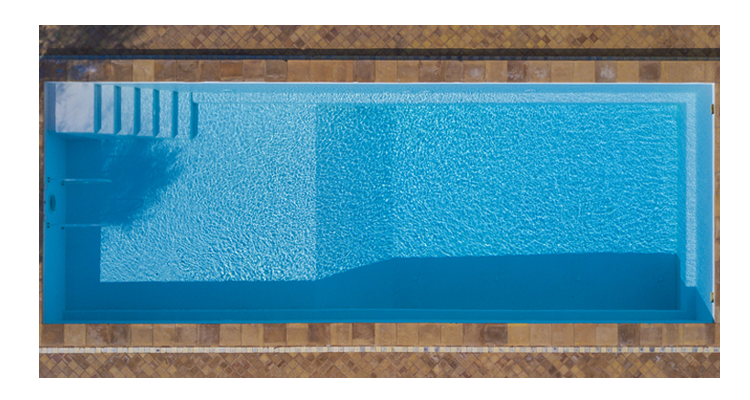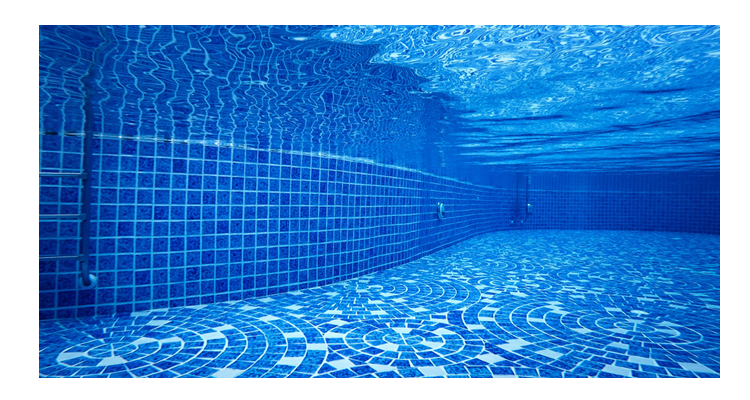 Another reason to have input into the design of your own residential swimming pool is that you can make sure the design truly meets your needs. Whether you're looking for a space to practise swimming lengths, a fun area to relax in, or something in between the two; designing your own pool gives you exactly what you're looking for.
‍
It also means you can make sure your pool fits in with the design of your home or garden. You might love the look of some standard pool designs but they might not be cohesive with your space. Thinking about the design of your own pool area, and specifying many of the materials and features means you can make it exactly what you want it to be.

Swimming Pool Design Elements
Now that you know why designing your own pool is a great idea, you can start thinking about the specifics. Creating your own pool and pool area design doesn't need to be overwhelming. Let's explore some of the key points to consider to help you create a pool design you really love, whether something slick and functional or a stylish space where you can unwind.
‍
Remember that designing your own pool means you can be flexible and ambitious – think about what you really want, what's realistic at your property, and how you can achieve your aims.

Pool location
Before anything else you need to think about where you plan to install your swimming pool. One of the first points here is whether you want an indoor or outdoor pool. An advantage of a covered indoor pool is that you're likely to get more use out of it because poor weather conditions won't be a barrier. You're also likely to deal with less debris than you would with an outdoor pool, so indoor might be the right choice if you want to limit how much maintenance the pool requires.
‍
However, outdoor pools can be a great way to socialise. Think summer pool parties and evenings spent entertaining guests around the pool. They also often come in at a lower cost than an indoor pool because they can be easier to install. Installing a pool outside might also offer you more space, meaning you can be more ambitious with the size and design.

Once you've decided whether you want to be indoors or outdoors, you also need to consider where to place the pool. There are various ways you can make space for an indoor pool, such as installing in your basement, building an extension, or building a standalone pool building in your garden space. This can be a convenient solution if your home lacks an obvious space for a pool but you'd prefer an indoor option. If you're developing a new build property then there might be greater flexibility to include a pool in the initial design, which can be a much more efficient option than adding a pool at a later date.

the shape, size and style of pool
Of course, residential swimming pools come in a wide range of shapes and sizes so you need to decide what's right for your property. Various factors influence this. The location of your pool is likely to impact the size and shape you can have.
‍
The main reason for using the pool is also something to consider. If you're looking for a space for serious exercise, a large and rectangular swimming pool might be the most appropriate option. If you're aiming to have a space to relax and have fun with family and friends, a smaller or kidney-shaped pool might be a good option.
‍
Keep in mind that a traditional swimming pool isn't your only option. If space is limited, a smaller plunge pool can be a great choice. Or think about narrower pool dimensions that will enable you to swim lengths. These more petite options give you all the benefits of a full-sized swimming pool but are suitable for more compact indoor and outdoor spaces.

Along with the pool itself, you may want to integrate extras such as a jacuzzi within the pool area. It's worth making a list of all the features you'd like to include at the beginning of the project so that you can plan how to use the space most effectively to include everything you want.

Modern Or Traditional Pool Design?
You're free to use your imagination when designing your pool. However, to get the most out of it it's helpful if the design is cohesive with the rest of your property.
‍
An ultra-modern pool might look out of place at a property that uses traditional design throughout. Think about your property's style as well as your own personal tastes. There are benefits to both styles, and both have the power to add value and enjoyment to your property, so it's important to think about what looks consistent and what you really want out of your swimming pool.

Making this decision can then make it much easier to think about other aspects of your pool design like tiling and how you design the wider pool area. Knowing what sort of look you're aiming to achieve can guide you to make the right decisions for the space, and help narrow down the options when it comes to making decisions.

Pool Tiling
When it comes to swimming pool design, one aspect that has a significant impact on the look and feel of the space is your choice of tiling. Pool tiling helps you to give your swimming pool the look you really want. You might choose simple block colour tiles for a streamlined look, or be ambitious with intricate mosaic designs that truly make your pool special.
‍
You can find many different choices for swimming pool mosaic tiles, ranging from traditional blues through to beautiful iridescent options that add a dynamic and contemporary finish to the space. Choose crisp and clean white tiles, shimmering and effervescent blues and golds, or slick and modern black and grey tones. It's your swimming pool so you're free to let your imagination run wild.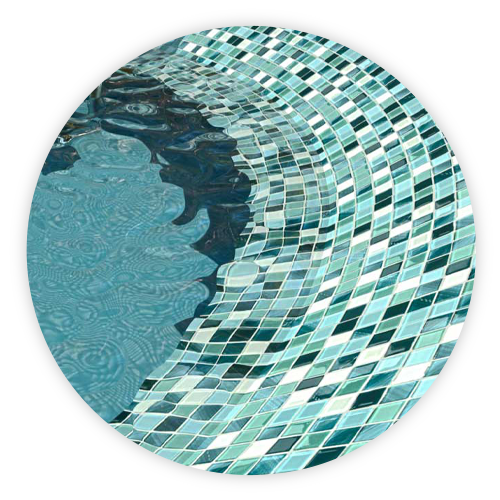 Mosaic pool tiling also gives you a choice of appealing patterns. You might choose a simple grid mosaic of uniform squares, a modular design that will really stand out if you love geometric patterns or elegant brickwork-style designs. Mosaic tiles will really bring your swimming pool to life and reflect your personality so it's worth thinking about the look you want to create and exploring all the options.

Browse all swimming pool tiles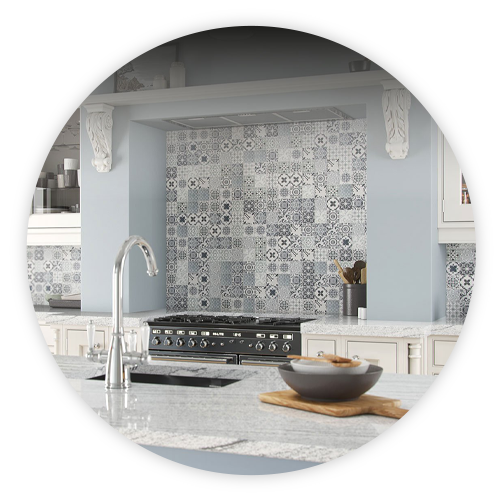 Pool Area Design
A great swimming pool area isn't just about the pool itself. Whether you're going for an indoor or outdoor option, it's also important to think about the design of the area as a whole. This helps to create a relaxing space that you and your family can truly make the most of. Some things to think about are:

Lighting


Flooring


Furniture


Pool Fencing


Any Extras

Keep in mind that if you decide to go for an outdoor pool you'll need more durable furniture and specialist outdoor lighting solutions. It's worth thinking about the purpose of your swimming pool when you're thinking about the design of the area. Is this a space purely for exercise or somewhere to relax? Loungers and small side tables might be great additions.
‍
Pool fencing is a fundamental safety feature for any swimming pool but might be particularly important for outdoor pools that are freely accessible. For indoor pools, you might be able to have a lockable door to keep children, pets, and other vulnerable people away from the water.
‍
Non-slip flooring is also vital for poolside safety. You can also think about any extra features you want to include in your swimming pool area. You might opt for some vibrant plants to brighten up the space and give it a tropical feel, a designated changing area, or even a poolside bar to create the ultimate space for relaxing and having fun, just like if you're in your favourite resort.