Green Kitchen & Bathroom
Tile Trends
When it comes to giving your kitchen or bathroom a whole new lease of life, a green colour scheme is always on-trend. It's a timeless choice that offers a really broad spectrum of colour, which means you'll have lots of options. Even better, it's a fantastic opportunity to make your tiles the main attraction, whether you have your mindset on mosaic tiles in the kitchen or sleek glass tiles in your bathroom. As with lots of décor though, it's not just about one colour.

If you're a big fan of neutral white or cream, green is always a popular choice for colour blocking, creating a bold yet complementary contrast. And, because green mosaic tiles and glass tiles are so versatile, they're guaranteed to go the distance when you feel the need to reach for the paintbrush again.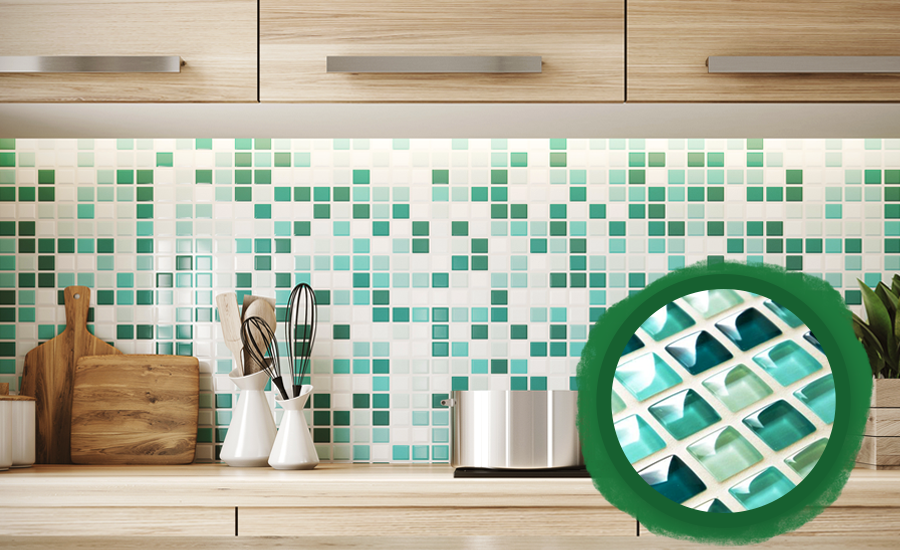 Creative Kitchen Colours
Green really is the ideal choice for any kitchen. It is, after all, the heart of your home, where culinary creations are born and delicious dishes are prepared for everyone to enjoy. With creative cooking so on trend at the moment too, a subtle spearmint shade could ignite the urge to get busy in your kitchen garden, while eye-catching apple green mosaic tiles can spark your desire to be star baker. And, even if you're more likely to be taking a few shortcuts in the kitchen, green is still the perfect choice. It naturally lends itself to lots of linking colours, whether you're keen to keep hold of your eggshell blue toaster and kettle set, or really love all your yellow utensils. Even if your kitchen is a little on the small side, green is still great, as a lighter shade of mosaic tiles will really help to open it up, while glass tiles can help to reflect the light as well.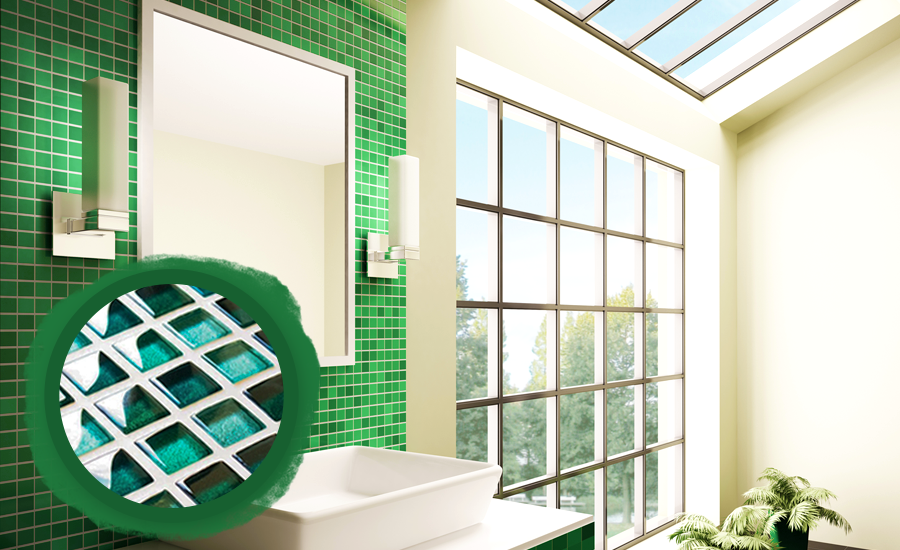 Brilliant Bathroom Blends
Bathrooms have long been the most neglected room in the house when it comes to inspiring décor, yet a green colour scheme can really help bring them to life. It's a space where glass tiles can really be the star of the show, whether they're in vibrant eye-catching shades like Atlantis green, or a more subtle hue like Portland green. Evoking the invigorating feel of a lush rainforest can really help to liven up your morning routine and get you ready for the day, so why not go green? Or, if you prefer a more traditional look, green mosaic tiles are a great option, perfect for capturing that classic Victorian bathroom feel. Even if you like to keep the rest of your decor simple, a focal point wall of Venus green mosaic tiles can really bring your shower to life. And, just because it may be the smallest room in the house, your bathroom doesn't have to stay white. Green is a great option for creating a sense of space while offering a little character and adding a (back) splash of colour behind your sink can make all the difference.