Designing a walk-in wet room
2020 has seen everybody spend more time at home, which has led many homeowners to look at their property and take the decision to either update their existing home or purchase a property that is better suited to their family's needs.
‍
When it comes to functional updates and modernisations in the home, whether it's an update to your current place or to a new purchase, the bathroom is often high on the list. With more and more owners opting for walk-in wet rooms over the traditional bathroom suite, let's take a look at the steps you need to take if you're considering this design.‍
Step 1.

Decide if a wet room is right for you
There are lots of benefits to choosing a walk-in wet room for your home. Offering a flexible design solution to suit smaller spaces is one of the top reasons you may want to choose a wet room over a traditional bathroom suite, but this doesn't mean they aren't suitable for larger bathroom spaces too. Bigger spaces can benefit from an impressive tub and a shower space in different areas of the room. This can create a striking and thoroughly modern bathroom space.
‍
Additionally, walk-in wet rooms provide an intelligent solution to those who need to consider mobility. With no doors to open or steps to overcome, a walk-in wet room is often a very practical choice.
Step 2.

Decide on what type of walk in wet-room you want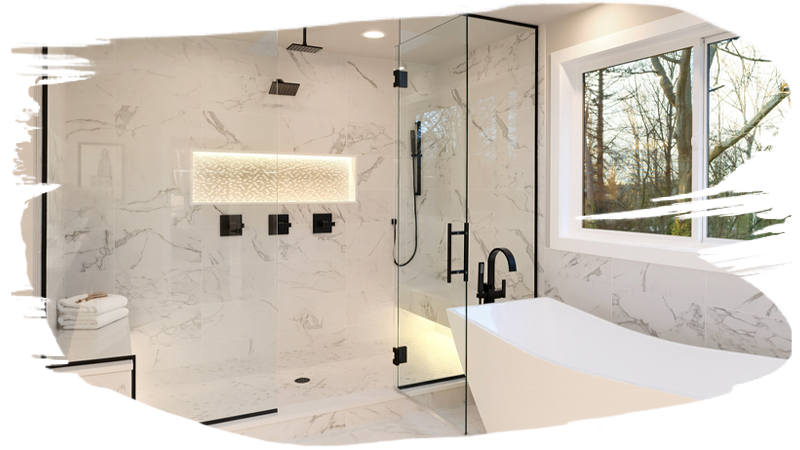 There are three main types of design which are corner, floating and recessed. A corner design is usually used to replace a traditional shower enclosure, a floating design means the shower area has a single glass panel in the middle and can be accessed from either side, and a recessed design typically fits into a nook that previously housed a bath.
Step 3.

Find the right base and flooring combination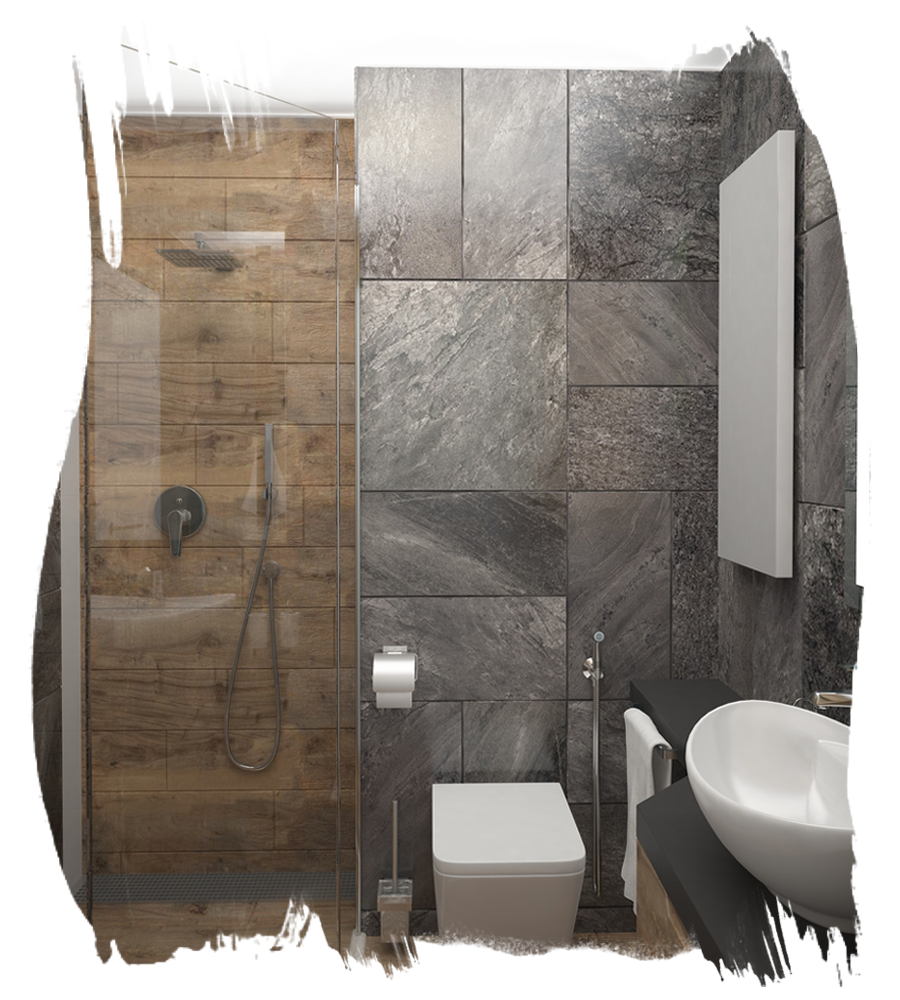 Unlike a walk-in shower, a wet room will feature a drain in the floor and the floor will be completely level (with a subtle slope for water to flow to the drain) as opposed to having a tray. To achieve the right finish, a walk-in wet room will typically have a tiled floor and wall.
‍
Choosing quality bathroom tiles for your walk-in wet room isn't just about a practical selection; this is also your opportunity to get creative. Think about the other rooms in the home; you may have interesting wallpaper or a colourfully painted feature wall – the tiles in your bathroom will adorn the walls for many years to come, so think carefully about their design.
Step 4.

Choose your shower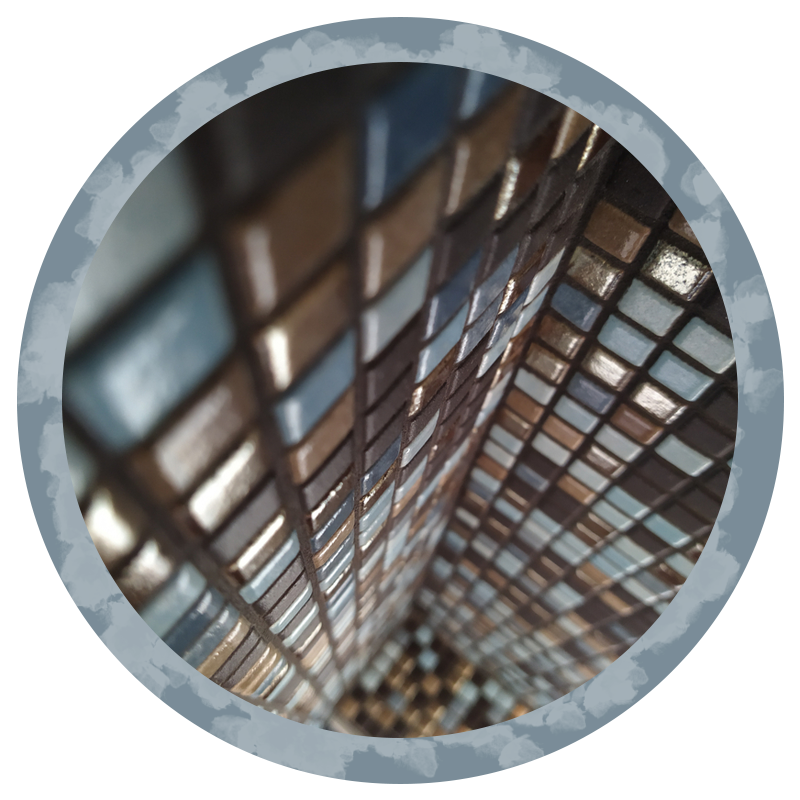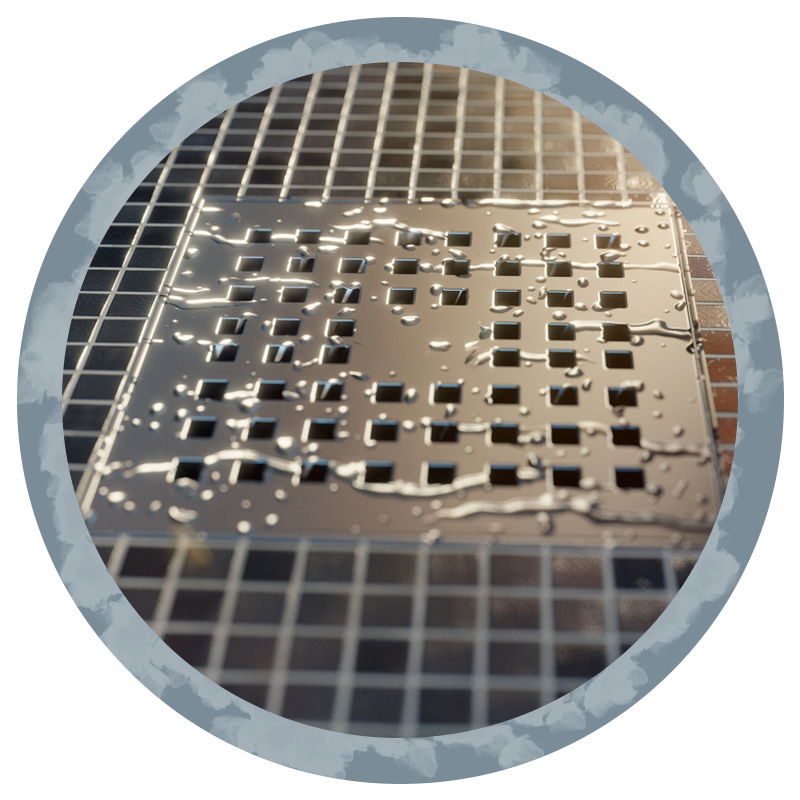 A large square rainfall shower, a rounded head, mounted from the wall or from the ceiling? These are just some of the options you'll need to consider. An ultra-sleek option is to integrate the showerhead so that it fits flush with the ceiling.
Step 5.

Choose the right person to bring your design to life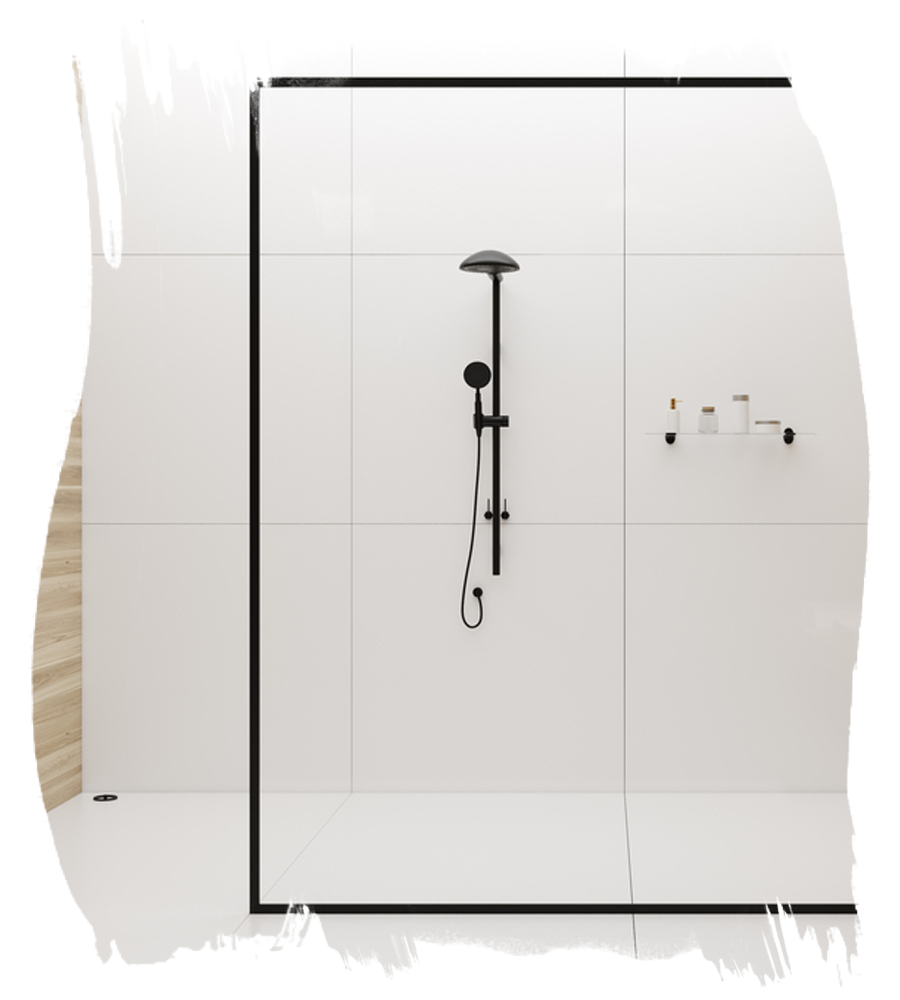 When it comes to choosing a bathroom fitter, make sure they are fully qualified and have experience in installing walk-in wet rooms. Improper fitting of a wet room could lead to disastrous results if the whole room has not been waterproofed.
‍
If you're looking for quality tiles that provide both durability and aesthetic appeal, here at Mosaic Village, we have a vast selection of tiles in all manner of materials and finishes to help create a stunning walk-in wet room.