Decorating An Open Plan
Kitchen Diner
If you're lucky enough to live in a home with an open-plan kitchen diner, you can easily create a wow factor. It's a light and airy space, and as this is the part of your home where you spend a lot of time, it's really important to get the look and feel just right.
Creating the perfect atmosphere
Open-plan kitchen diners are the practical hub of a home, but the space needs to function for not only everyday living, but for times when you want to entertain and have guests round. Getting the balance right between practicality and looking absolutely fabulous is key.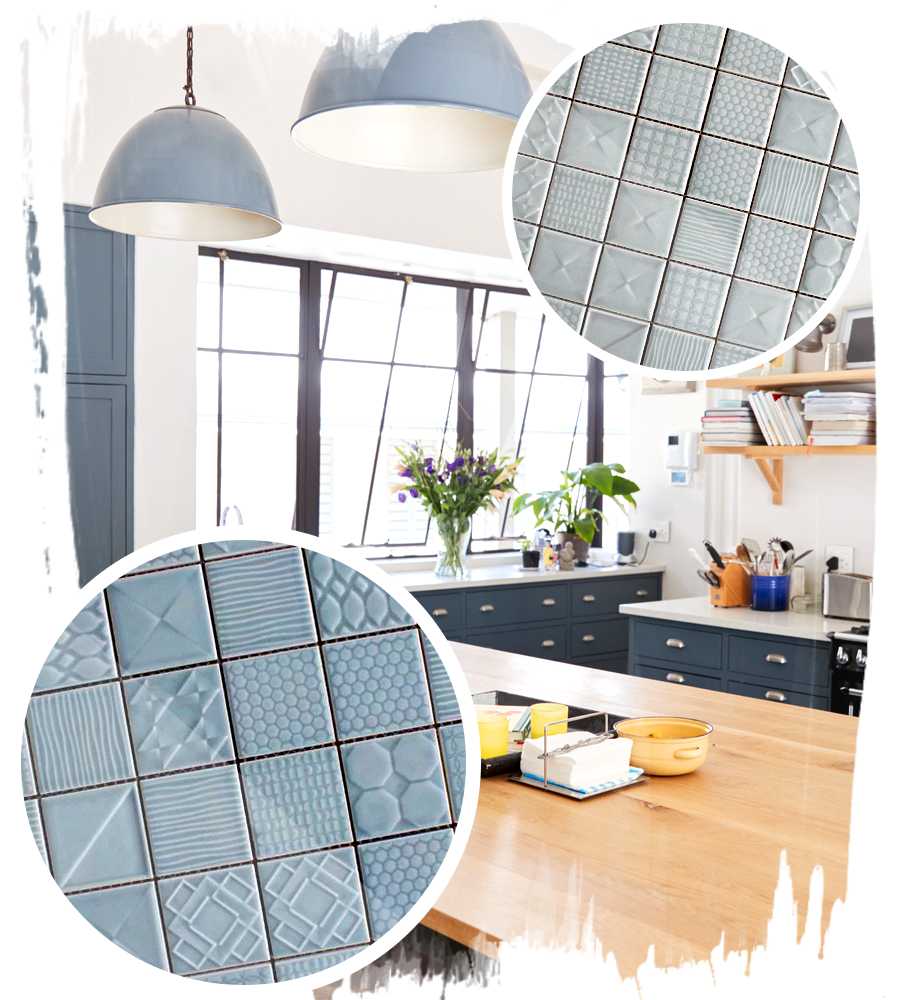 Decorating and styling ideas for your open-plan kitchen diner don't have to be complicated. First, decide on a complementary colour scheme for both areas. Instead of paint or wallpaper, get adventurous and use ceramic kitchen tiles. You can create a luxurious feel, add texture, and make an empty wall a feature that will look absolutely stunning.
‍
Don't forget to think about the lighting too. Stylish lighting with low pendants over the dining area will create a warm ambience, perfect for entertaining. Spotlights in the kitchen with comfy seating around the breakfast bar, lets you comfortably chat with family or friends whilst preparing a meal. These added touches make all the difference.
Choosing your colour scheme
Your selection of colours for your open-plan kitchen diner will shape the mood.
‍
If you want to keep it traditional, opt for neutral colours. Cream and beige add warmth and will look sophisticated. Why not make a statement and fill the entire space of an empty diner wall with glass kitchen tiles? Not only will it look drop-dead gorgeous, but it will also be a real talking point over dinner with friends.
Dusky pinks and soft greys will generate calm in this busy space, and with the addition of patterned stone ceramic kitchen tiles, you can add a vintage twist.
Bang on-trend for open-plan kitchen diners in 2020, are mixed shades of green to define individual zones.

By combining rich greens with paler greens, you will create a really cosy feel, and by including rectangular ceramic brick tiles into the mix, you'll add a spot of rustic country charm.
‍
For a sunny and vibrant open-plan kitchen diner, shades of yellow or purple will create a really lively living space. The addition of bright, eye-catching kitchen tile splashbacks will deliver real drama.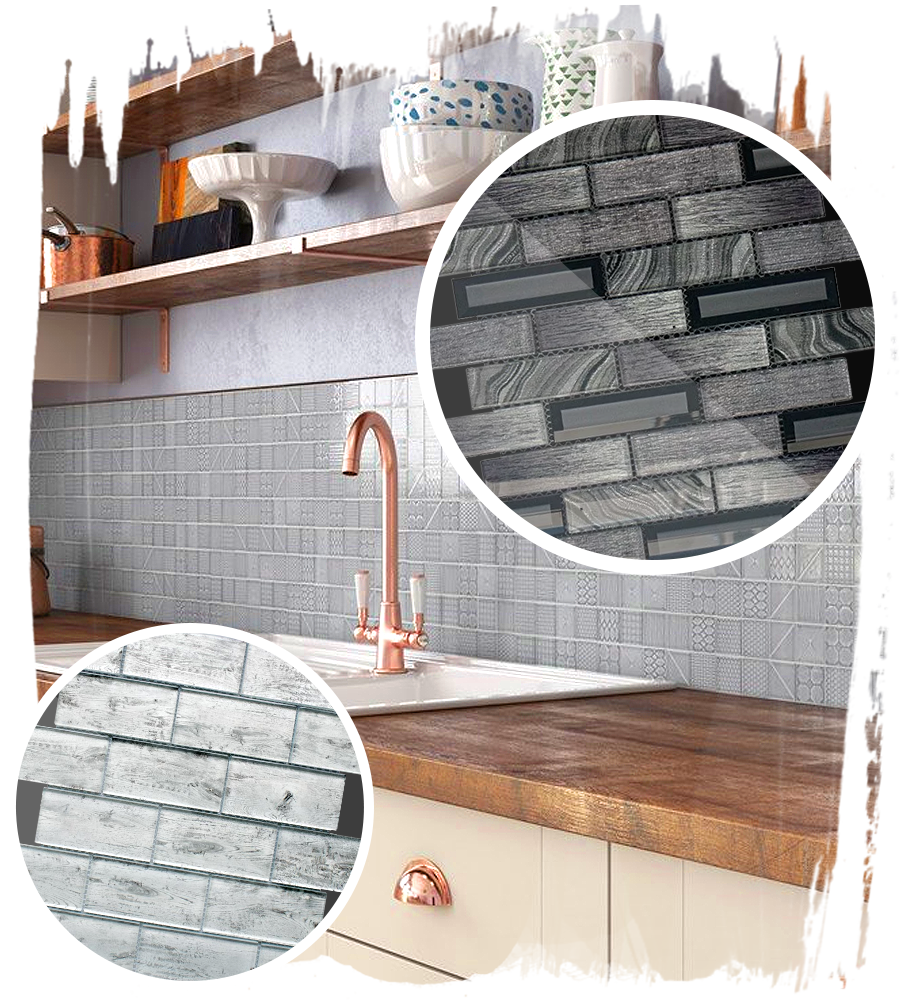 Choosing your kitchen tiles
Kitchen tiles come in all shapes and sizes, and are one of the easiest wall coverings to maintain and keep clean. There is a huge range of patterned, textured or plain designs, to choose from in which you can create a myriad of different types of looks.
When choosing your kitchen tiles, have fun, don't be boring. If you opt for plain white kitchen wall tiles, experiment with different finishes and textures. Patterned ceramic kitchen tiles when used well, can make a wall really sing. Kitchen mosaic tiles look intricate yet are super simple to apply, and mirrored mosaic kitchen tiles bounce light and add visual interest. Mosaic tiles come pre-backed on a mesh so you can mount and grout quickly and easily. Traditional rectangular kitchen tiles are just as easy to apply, and you can create an exciting tile layout using herringbone, hexagonal or brick patterns. They also look stunning if two or more colours are used together.
Whether you go bold with your open-plan kitchen diner decor or bashful, taking time to decide on your colour scheme and selecting the right kitchen tiles will deliver a fantastic finish.