Creating a Spa Bathroom
After a long hard day, there is simply nothing better than coming home for a relaxing bath or shower. Whether you relax in the bathroom by listening to your favourite playlist, light hundreds of candles or indulge in a deliciously sweet-scented bubble bath, the design of your bathroom is also important in creating a relaxing atmosphere.
‍
With that in mind, we've put together some top tips for designing a spa bathroom that is sure to leave you feeling relaxed, refreshed and rejuvenated in no time.
Choose a soothing colour palette
Soft colours are a great way to help you feel relaxed, therefore, we'd recommend incorporating pale colours into your bathroom design. From fresh white to duck egg blue, there is a range of soft and subtle colours you can choose from. Be sure to match your bathroom accessories (such as your towels etc) to your colour scheme for a clean and cohesive look.
Make a statement with tiles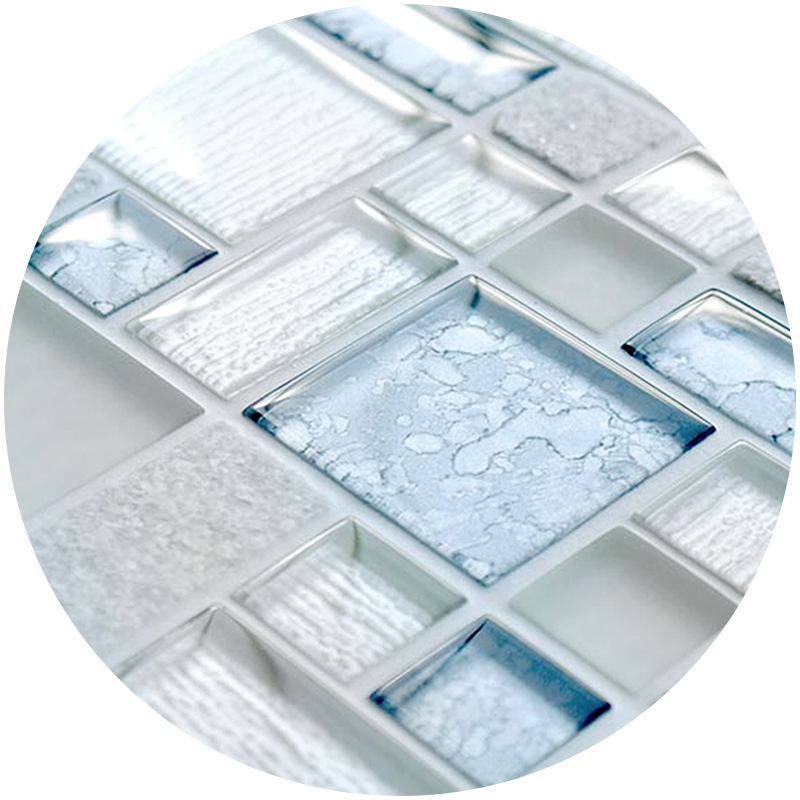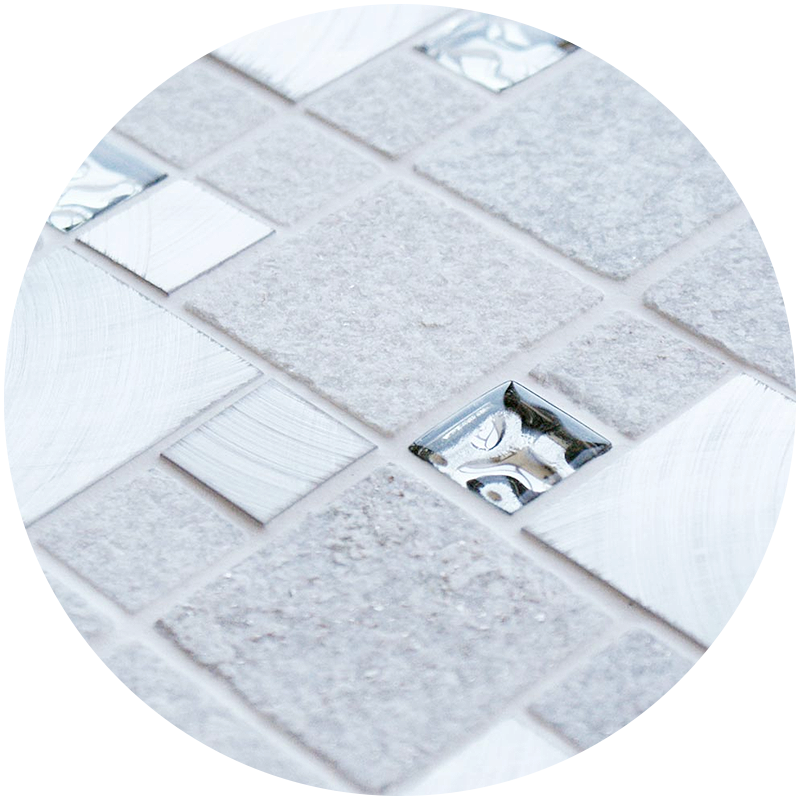 You can easily improve the overall design of your room through the introduction of high-quality tiles, such as those offered at Mosaic Village. Our team of experts are always on hand to help you choose the perfect tiling for your home – whether you want single-coloured tiles or want to create a pattern using our unique range of mosaic tiles – we're on hand to bring your bathroom spa dreams into reality. We can even help you design a statement wall made entirely of unique tiles.
‍
Even better, our high-quality products are designed with durability in mind – meaning you won't have to replace them in a hurry. Furthermore, they will give your bathroom a professional edge, making you feel as though you are staying in a hotel as opposed to your own home.
Remove clutter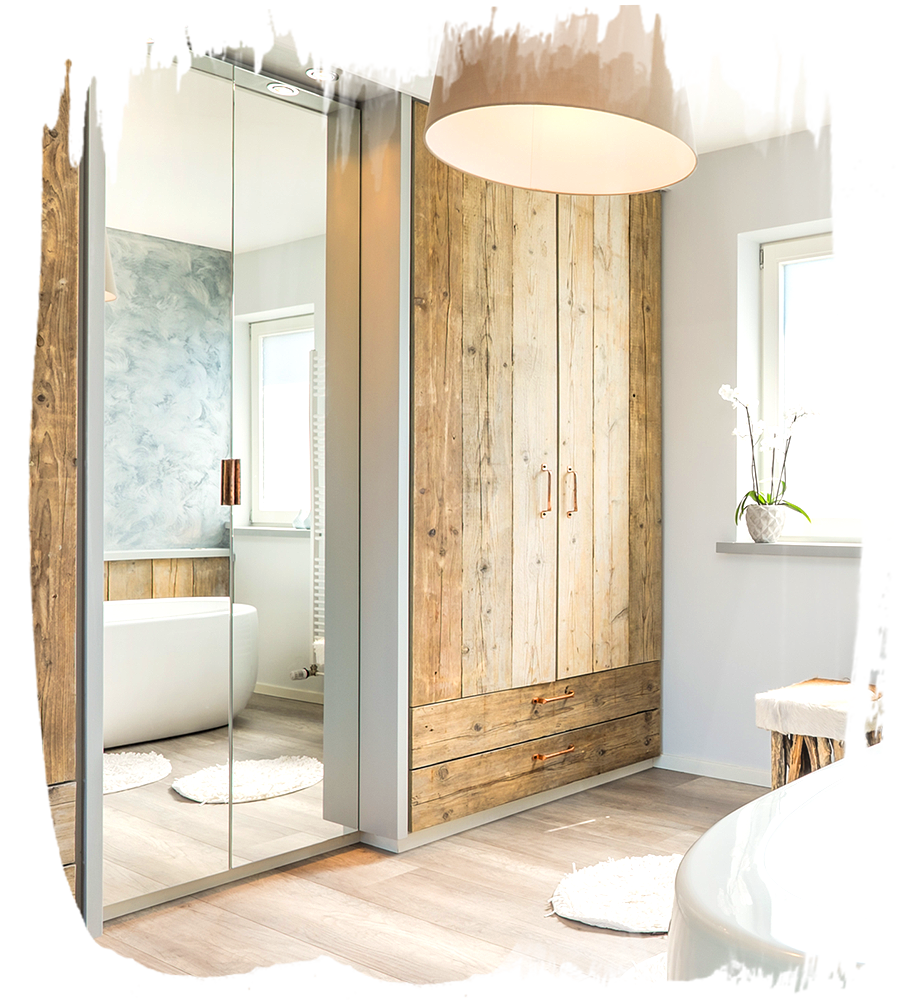 When you think of a spa, you don't imagine clutter. Therefore, you need to find a way to minimise clutter in your bathroom.
This could include adding more storage options – such as shelving and boxes, but you should also make a conscious effort to not leave things lying around. After all, a tidy bathroom is an inviting bathroom!
Find the perfect bath
A spa bathroom would be incomplete without a luxurious bath that you feel as though you could spend hour upon hour in! If you want to recapture the traditional spa look, we'd recommend opting for a free-standing bath in a simple colour.
However, if you want to make a statement (and have the space available), a modern inset spa bath is sure to add a luxury touch to your bathroom.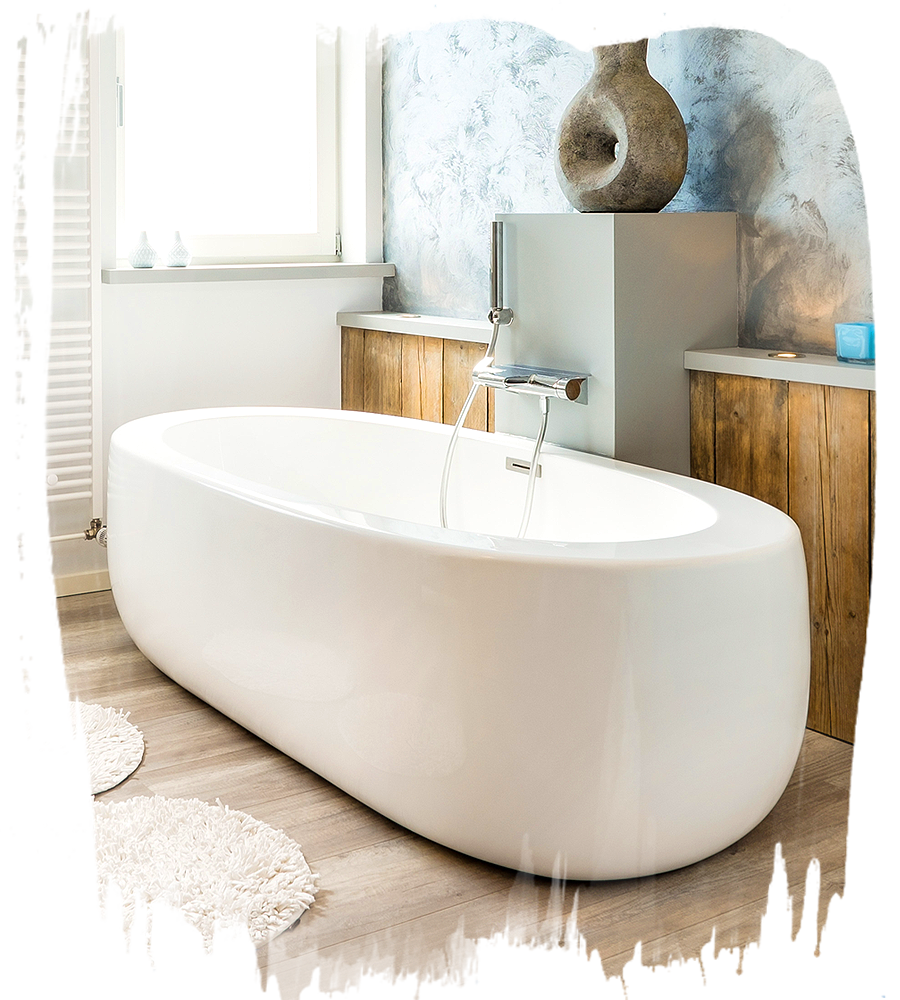 Choose appropriate lighting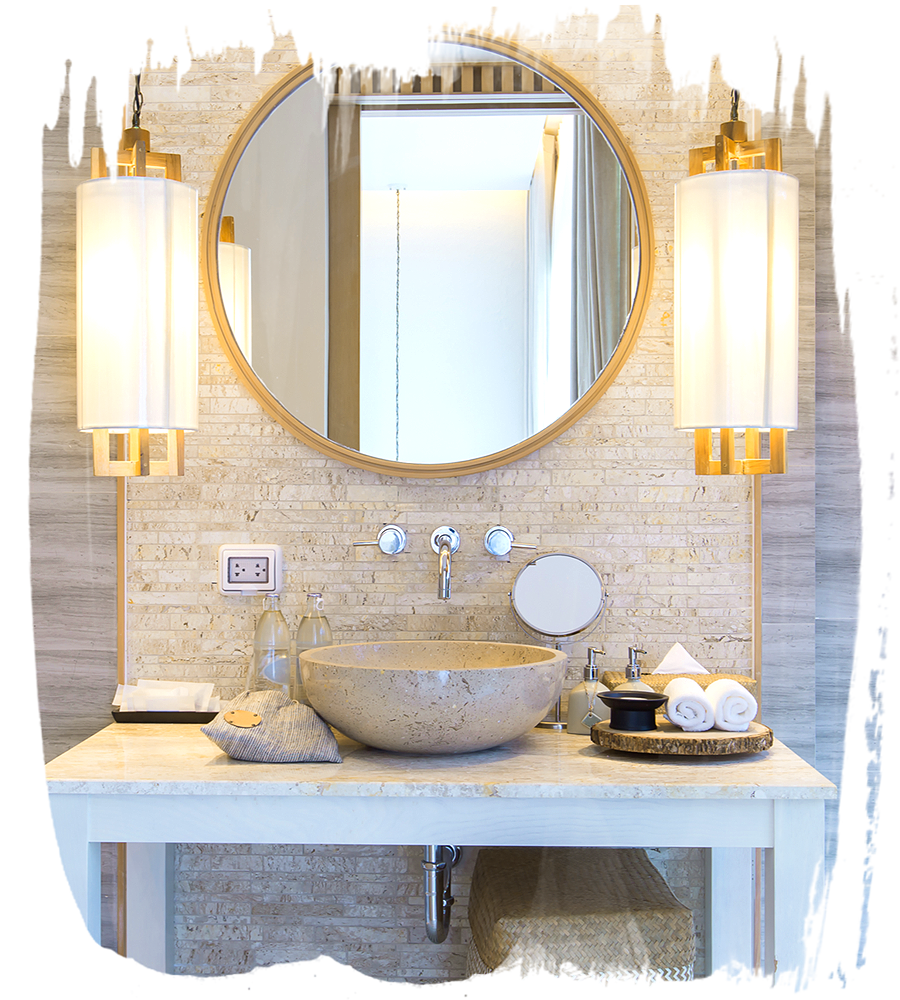 If you are looking to relax, overly bright lighting isn't always the best option, especially after a long day. However, you may need brighter lighting when you are getting ready first thing in the morning. With that in mind, we'd recommend installing lighting in the bathroom where you can adjust the brightness accordingly. This can easily be achieved by using a dimmer switch. You should also have plenty of candles on hand to add to the mood.