ten Budget-friendly Ideas
to Upgrade your Bathroom
Is your bathroom looking out of date and run-down? Is your bathroom no longer a place you can enjoy some relaxation? Have you been thinking about upgrading or renovating your bathroom for some time now, but keep putting it off for financial reasons?
Well we've got some good news, as you can bring your bathroom back to life with some inventive ideas and a shoe-string budget.
Here are 10 great ideas to upgrade your bathroom, that won't break the bank.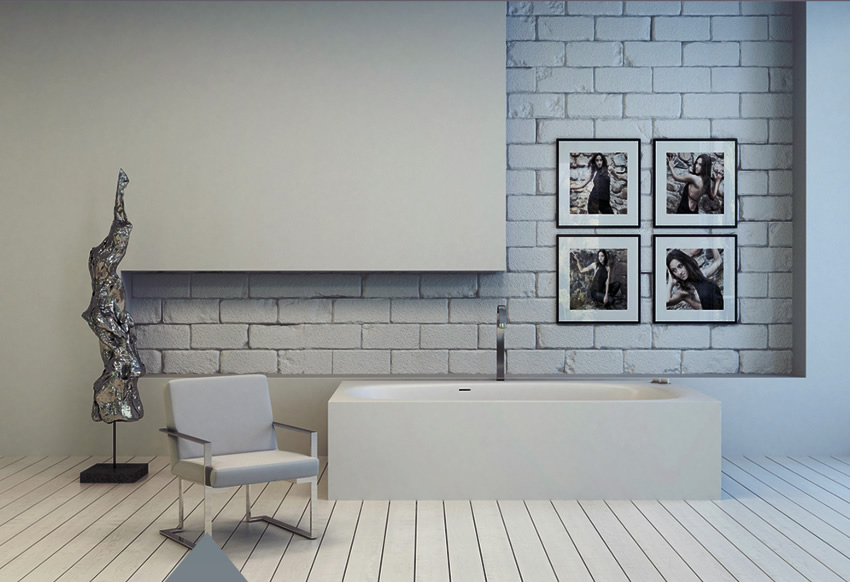 Add Beautiful Artwork
A piece of beautiful artwork can bring any room to life and make it more appealing instantly. Interesting & thought-provoking pieces of art can add a layer of intrigue to your bathroom, while a glorious bright painting can bring a smile to your face, when you gaze upon it, while relaxing in the bath.
Tile Around the Tub
Has your tub lost its sparkle? Well one way to bring it back is by tiling around your bathtub. Whether you want to ensure water resistance, stain-resistance or just add an interesting & fresh pop of colour, tiling is the answer. Placing mosaic tiles or
glass mosaic tiles
around your tub can add some class to the area and provide you with something a little bit different or quirky.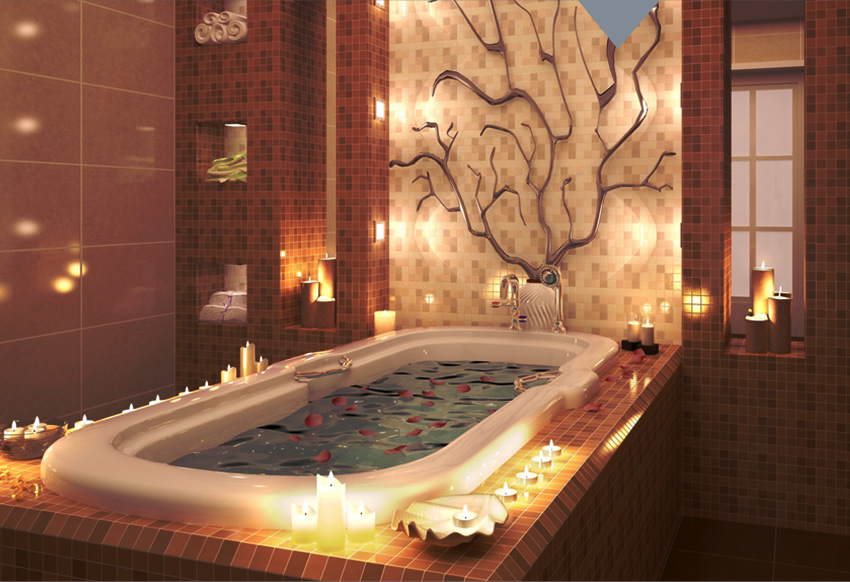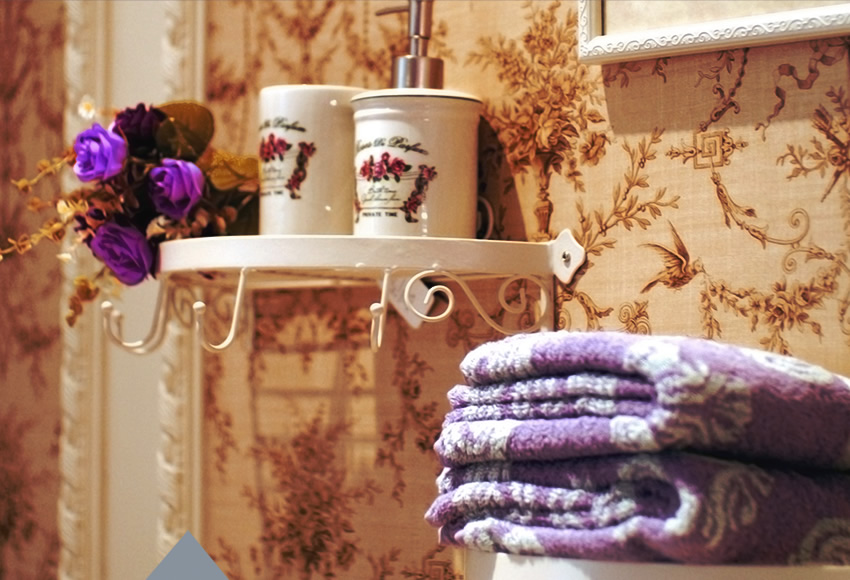 Combine a Shelf & Towel Rack to Create something Vintage
Vintage is big right now, so you might want think about creating a vintage shelf & towel rack. A stunning wooden piece provides that perfect vintage appearance (definitely not boring), while also providing an ingenious answer to any storage problems, faced by those with smaller places.
Build a Vintage-inspired Vanity
If you love interior design and having an island of tranquillity & serenity in your bathroom, then a vintage-inspired vanity is perfect for you. Beautifully designed vanities look amazing in all bathrooms, as they can be decorated with flowers, soap dishes, statement mirrors and comfy stools or chairs. And as an added bonus they can conceal pipework. If you have a very specific concept in mind, you can even design & build it yourself.
Wall-mount your Sink
If you're short on space but love elegant design, then a wall-mounted sink is the ideal solution. The lack of of cabinets below leaves more visible floor space, subsequently making the room feel bigger and providing you with the appearance of a floating sink – that is cool!
Install a Shower Door
For those of you with a shower curtain you will be familiar with the wet floors and walls that come as standard when taking a shower. Just because you need a wash, doesn't mean your bathroom does too. An easy and cost-effective solution is to install a shower door. So from now on you can keep the water where it's meant to be & there is more security against slips or falls.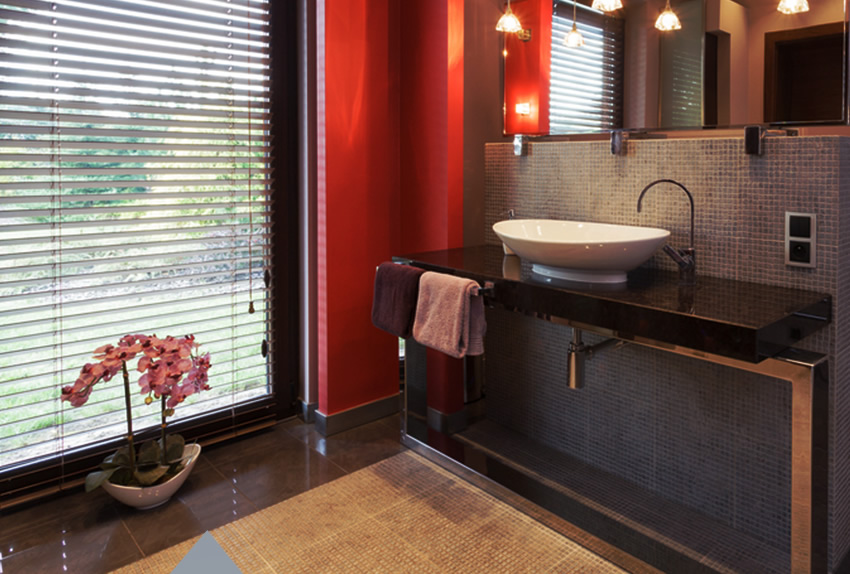 Add Faux-Wooden Blinds
Deciding what to cover your bathrooms windows with is always a debatable topic. One popular and attractive suggestion is to use faux-wooden blinds. These blinds offer a win-win situation as they provide the elegance of real wood and also don't offer any need to worry about water damage or twisting.
Tile the Floor
A fresh set of tiles on the bathroom floor can brighten even the dullest of rooms. Incorporating
bathroom mosaic tiles
into your floor can add some much needed sparkle, that will brighten your mornings & set your bathroom apart from your friends and family. Tackling this job yourself can be very rewarding & help your bank balance.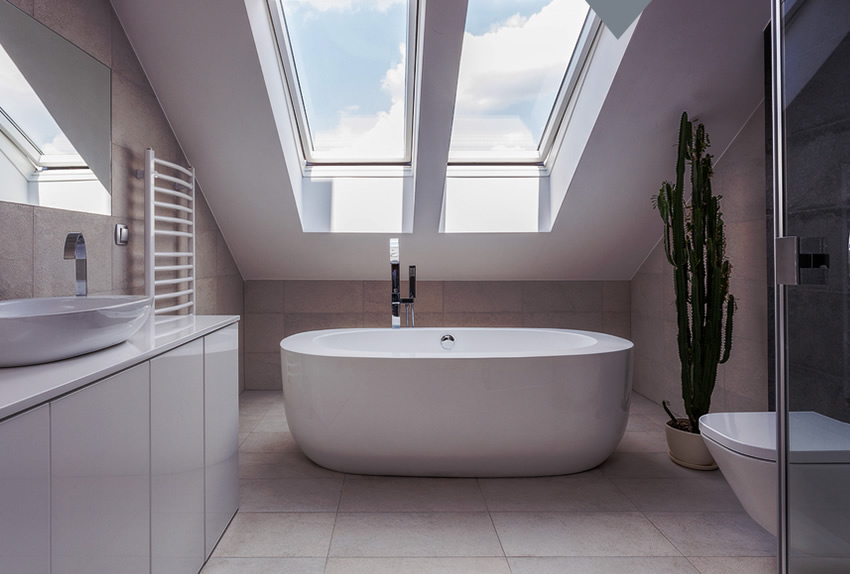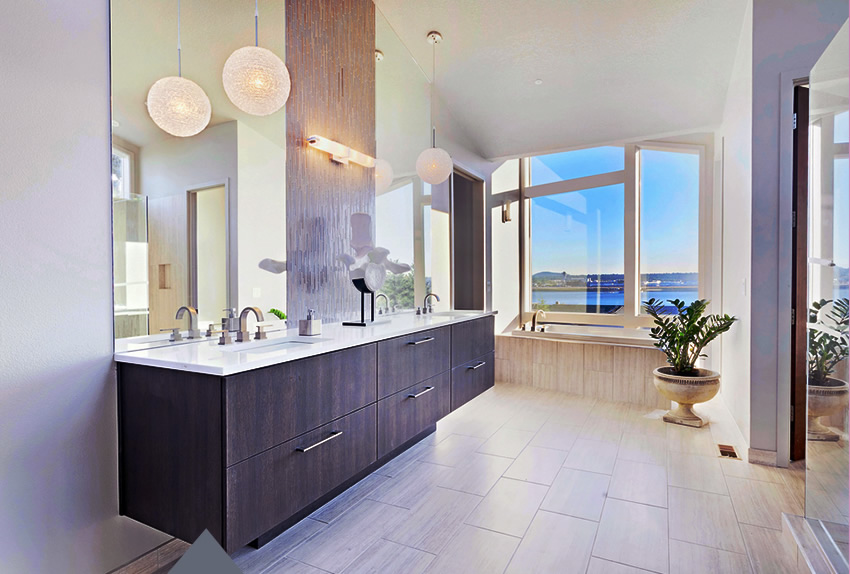 Install & Disguise a Medicine Cabinet
Are you running out of sink space? Are you tired of knocking your toothbrush, deodorant and hair product into the sink, every time you wash your hands? What you need is a cleverly disguised medicine cabinet. A medicine cabinet with a mirror on the front allows you to tidy all your products away out of sight, and give the illusion of neatness & make your morning mirror check a less cluttered event.
Add a Calming Colour to the Walls
The bathroom is place where you can go for some relaxing alone time. You can have a long hot soak while reading a good book, listen to your favourite music or just enjoy the peace and quiet. So to aid the relaxation, why not add a calming colour to your walls. Perhaps paint the room a rich blue or green to provide you with a sense of tranquillity.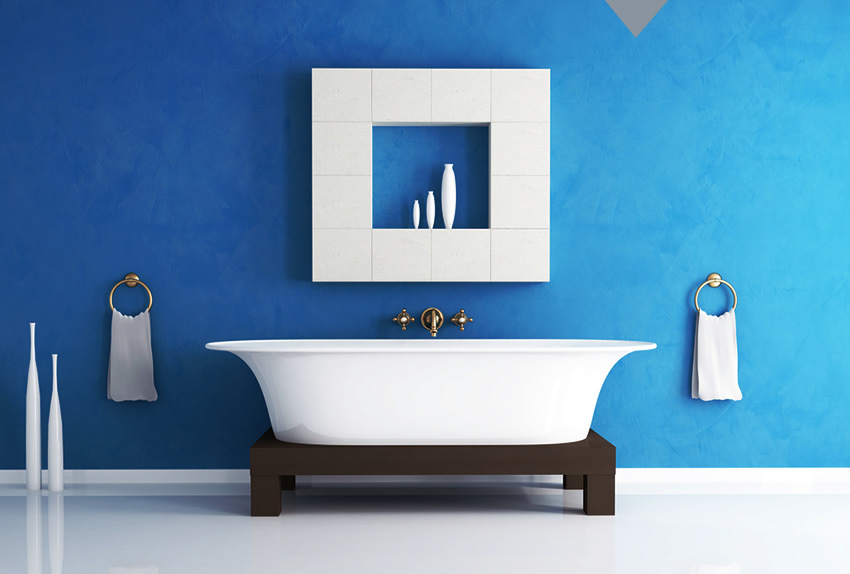 So there you have it, proof that your bathroom can once again become a warm relaxing place that you enjoy spending time in. And the best thing is, you don't need to spend a lot of money to make it happen. But some high-quality items like
mosaic brick tiles
& artwork are worth the extra expense.