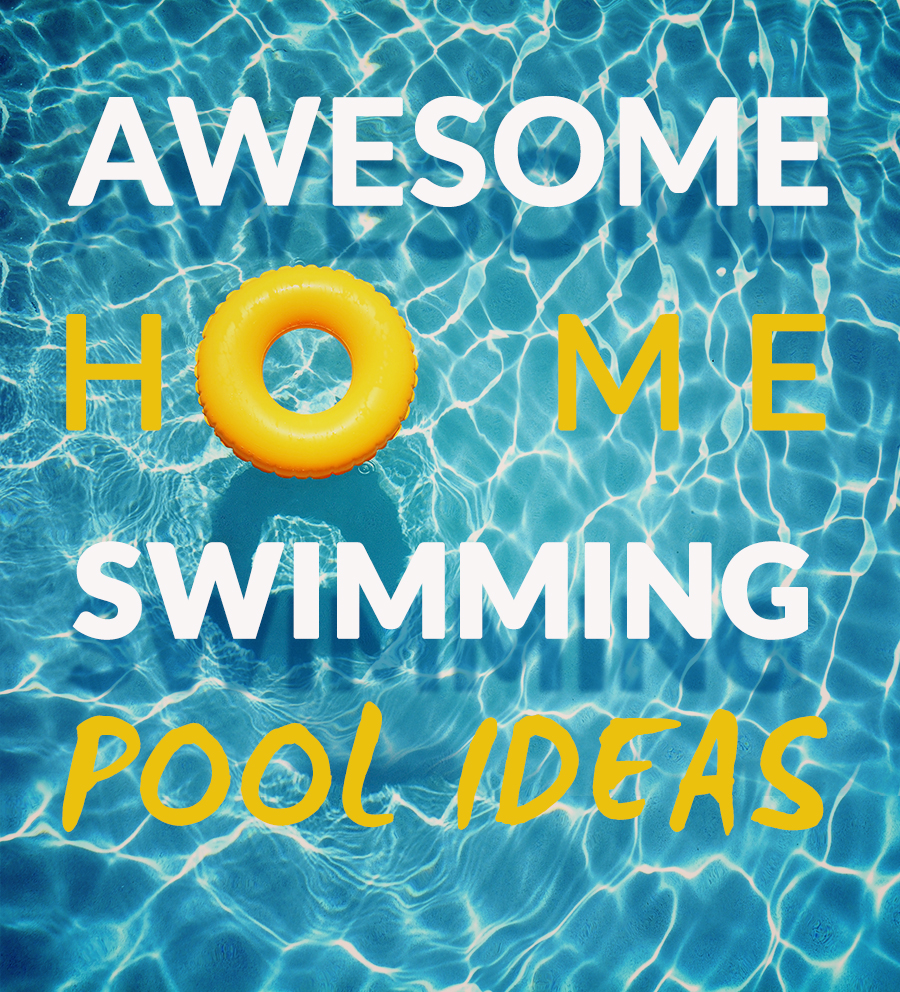 A swimming pool may not feature in many people's lists of essential home improvements, but for those with a flexible budget looking for ideas to add to the value of their residence, a custom-made pool is a feature that many will appreciate.
The benefits of owning a pool are endless. For keen swimmers, a home-based pool puts an end to hours of travelling to public pools and annoying delays caused by having to queue as well as restricted times within the pool. Large families could find that a home pool could save money in the long run, and it is also perfect for keeping children entertained during school holidays. On top of this, those with mobility and health issues will reap the benefits of being able to swim night and day. There are plenty of pool designs and ideas to be found in books and online, but for a truly great home swimming pool look no further than this article. We have listed nine of the most awesome swimming pool ideas to suit all sizes of homes and  budgets.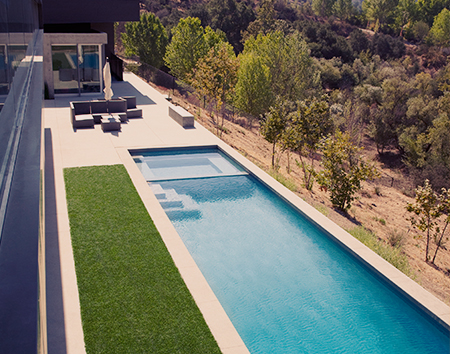 Outdoor pools can come in all shapes and sizes to suit the size of land available as well as the garden design and layout. Long and narrow areas can be easily converted into 'lap pools', ideal for those who wish to swim regularly for fitness or competition. With attractive tiling (including glass tiles & mosaic tiles), non-slip paving and some easy chairs, it can be instantly converted into a lovely seating area.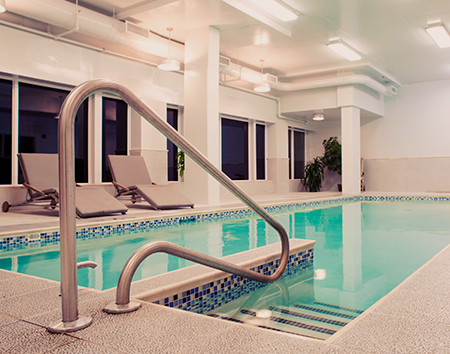 Swimming pools can take up a lot of space, but a moving floor can increase the versatility of the pool area. These floors allow the entire pool area to be converted into useful floor space for functions, providing a safe and secure environment. Moving floors also allow adjustment of water levels, allowing deep pools to be transformed into a shallow area that is safe for young children to play in.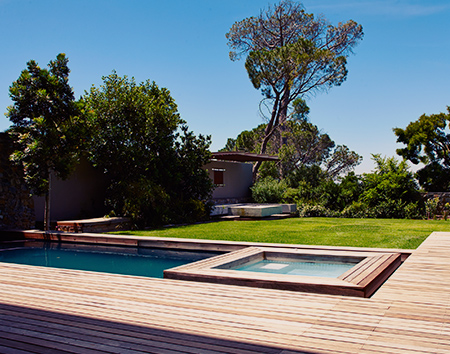 Those who wish to keep their garden looking as natural as possible will find that eco-friendly pools will not only look great but are also kinder to the environment than many regular pools. Bio-filtration and water- leaning plants will eliminate the need to use chemicals such as chlorine, and by splitting a pool into a swimming zone and plant zone, swimming areas remain clean and clear.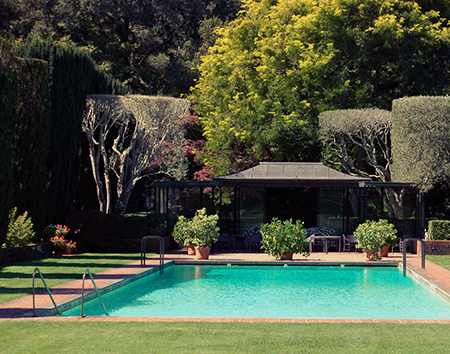 Continuing with the environmental theme, an excellent way to heat an outdoor pool is by harnessing the power of the sun. Solar panels are space saving, easy to assemble and highly efficient, taking a natural source of energy and converting it into heat for maximum comfort on cooler days. Best of all, these panels soon pay for themselves in energy output, making them the cheapest method of pool water heating currently available.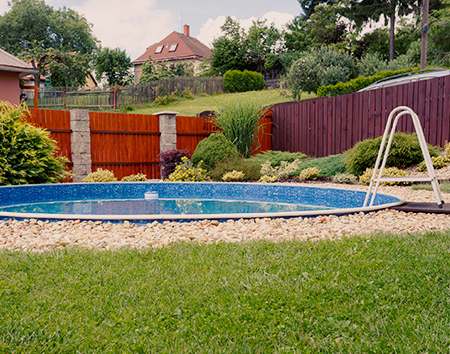 Building a pool can be an effective way to cut down on costs, and many companies specialise in providing pool kits plus all of the information required to construct a pool. While machinery may be needed to excavate the chosen pool area, pre-made panels and steel structures can be quick and easy to put together, especially those with integrated hydraulic filtration systems. Additional embellishments, such as attractive tiling, can often be picked up cheaply at clearance sales.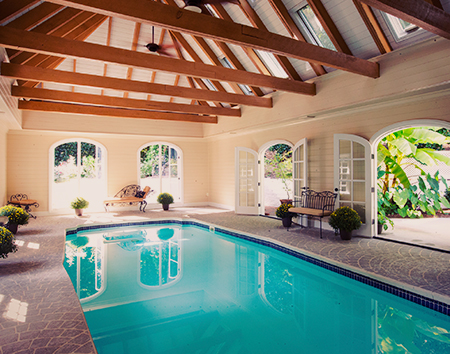 Indoor pools are fast becoming popular, providing year-round health benefits and a great talking point at parties and functions. The lucky few have ground-floor rooms that are large enough to incorporate a usefully-sized pool while others could find that a house extension may be required to accommodate an indoor swimming area. Design opportunities are endless, with many home pool designers transforming suitable areas into pools with bars, using painted ceilings, tiling (including glass mosaic tiles or mosaic brick tiles) or special lighting effects to transform a pool space or making use of large glass windows and see-through domes to allow views of the world outside.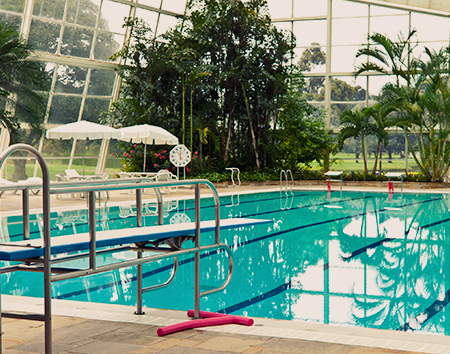 Large and unused conservatories can provide the perfect space for a pool, and by utilising the 'greenhouse effect' through the windows and ceiling glass, provide free water heating on the coldest of days. Areas such as these look incredible when combined with lush green plants and natural looking features such as waterfalls.
Busy people seldom have time for holidays, and this is when a home pool really pays for itself. By attaching a sauna area, adding special effects such as waterside jets, a bubbling Jacuzzi area and comfortable loungers, even the busiest of people can enjoy hours of relaxation without having to waste hours on travel.