6 Terrific Ways to
Make a Statement With Your
Kitchen Splashback
. . .
Wood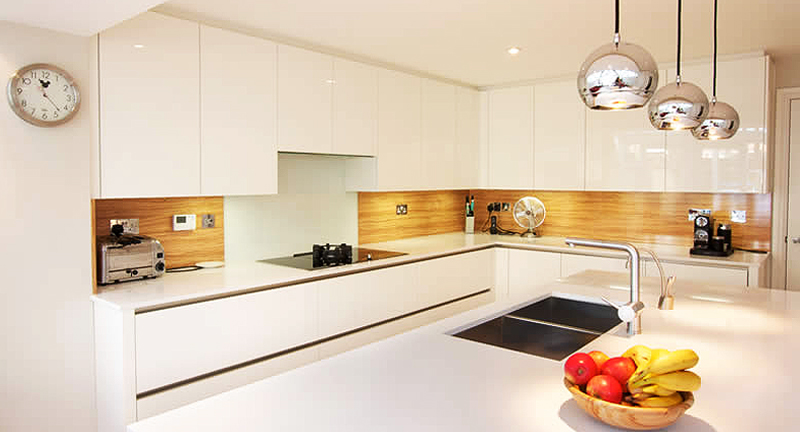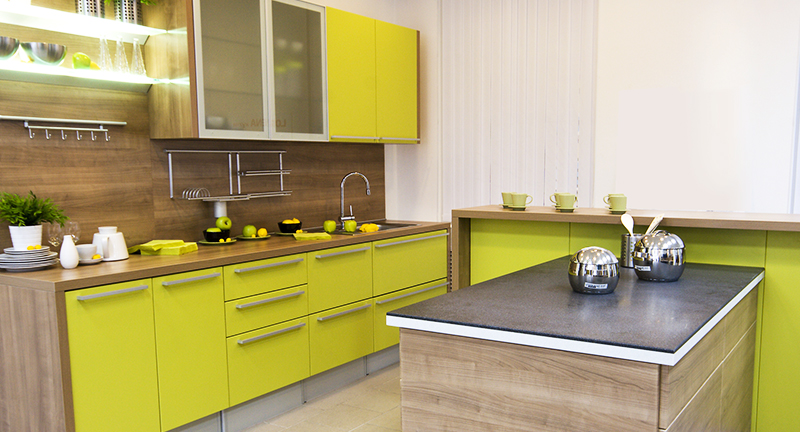 For a natural feel to your kitchen splashback, wood is a superior choice. With this elegant option, you can select from a wide variety of wood types, patterns or wood-effect finishes to suit the style of your kitchen and reflect how much of a statement you want to make. Make sure you use high-quality timber panels that offer heat resistance and durability.
. . .
Window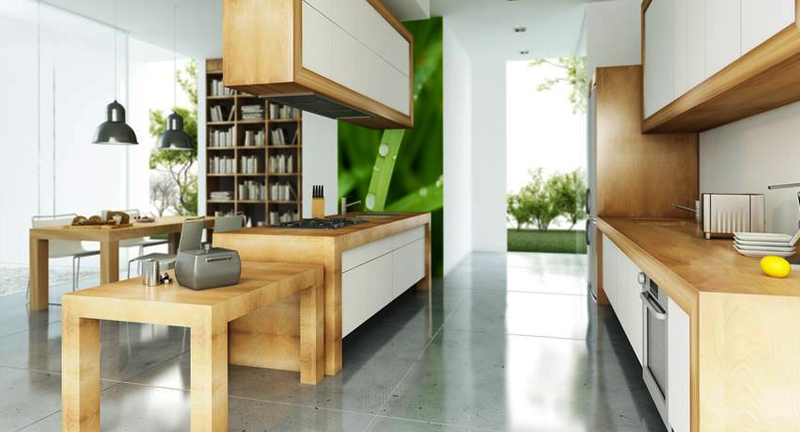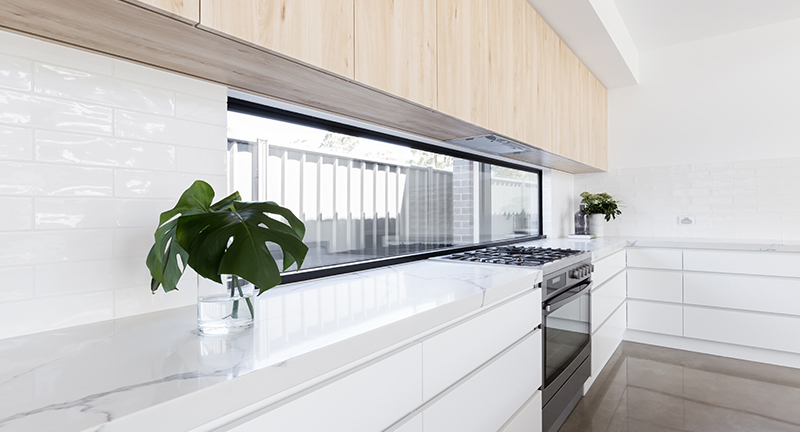 Interior trendsetters are increasingly cottoning on to using windows for a kitchen splashback. Not only does this bring bags of style to the room, but it lets more light in, and allows you to view your outside space when cooking. Tough, heat-resistant glass is required to complete this look, but the benefit of using windows is that they're easy to keep clean.
. . .
mosaic
tiles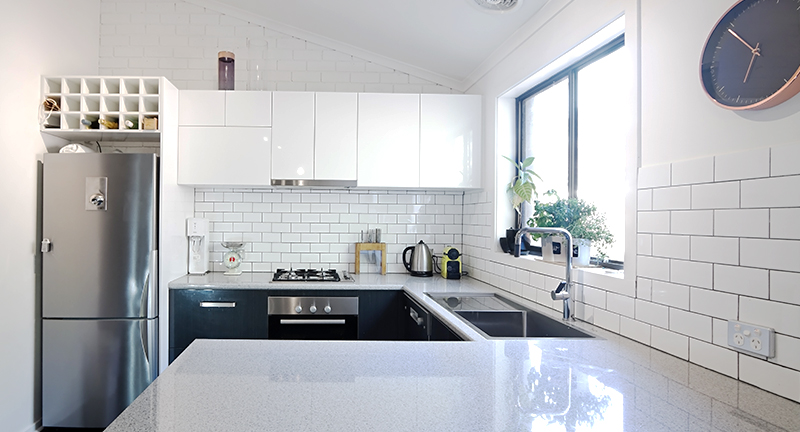 The beauty of using kitchen mosaic tiles for your splashback is that you've got many colours, sizes and styles to choose from, making them an incredibly versatile option. Whether you pick metal mosaic tiles, mosaic brick tiles or glass mosaic tiles from a trusted supplier such as Mosaic Village, this sought-after style brings artistic flair and opulence to any kitchen. You can blend these tiles to complement other aspects of your kitchen, such as worktops, or create an eye-catching feature in its own right. Aesthetics aside, mosaic tiles are easy to clean and maintain, and they offer excellent durability.
. . .
chalkboard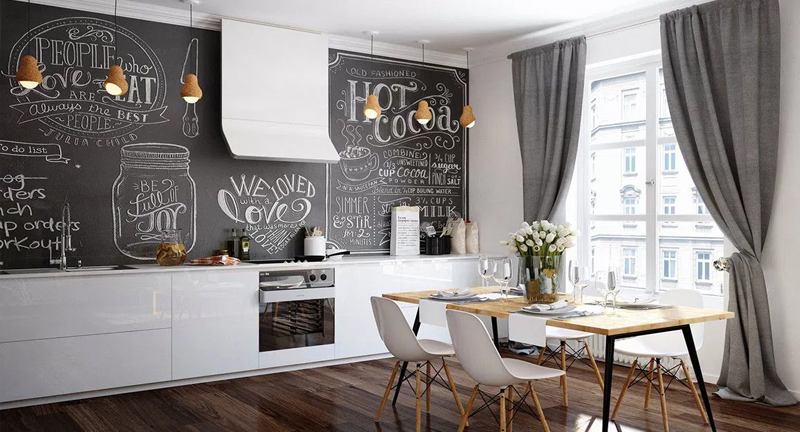 If you want to bring an element of fun to your kitchen splashback, using a chalkboard is the way to go. Left blank, the black surface offers a contemporary, minimalistic vibe, but the real joy of owning a chalkboard splashback is being able to write on it – whether you choose to jot down useful reminders or recipe ideas, this style blends functionality and visual appeal harmoniously. If you want to move away from the 'classroom' look, why not customise the chalkboard by painting it?
. . .
exposed
brickwork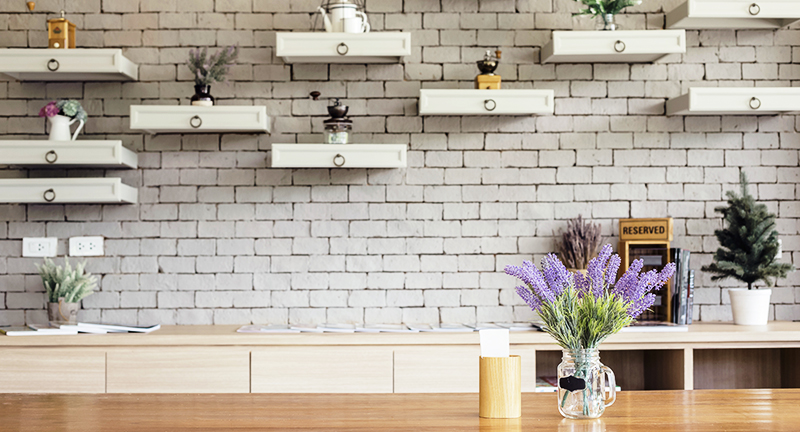 To create a rustic, earthy feel in a kitchen, interior designers are increasingly demanding exposed brickwork splashbacks. This ultra-trendy look blends in well with steel fixtures and fittings, enhancing an industrial theme. With different tones of brick to choose from, any shade of brick will add warmth and character to this space. If you're unsure about using exposed bricks for your splashback, why not try this style with brick-effect wallpaper instead?
. . .
geometric
tiles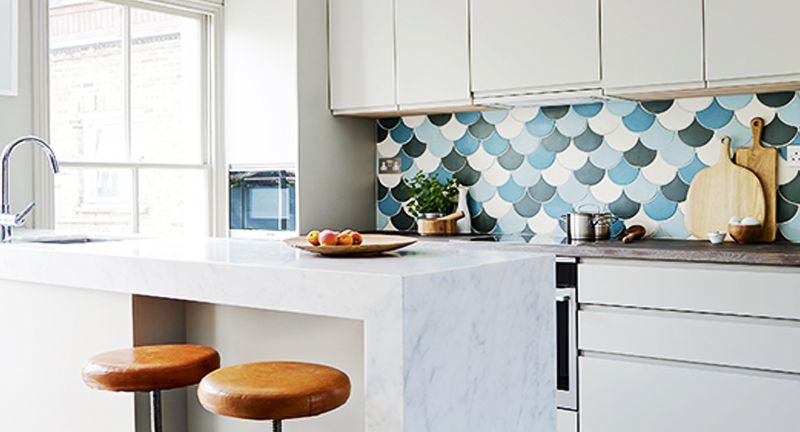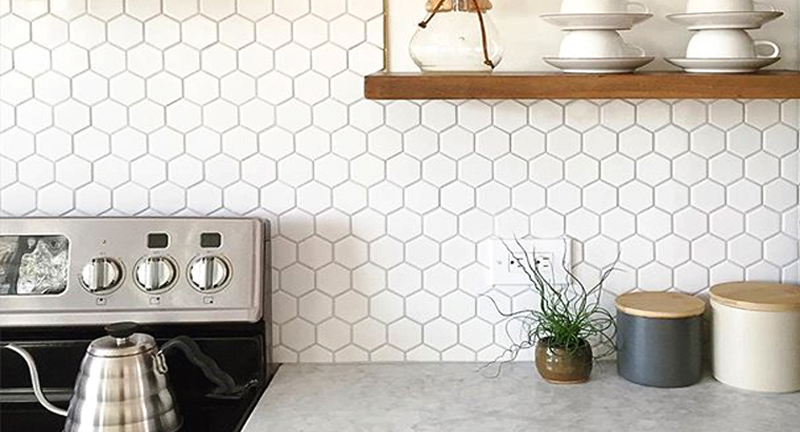 Anyone with an eye for design will find a geometric tile splashback an appealing option. With many colours, shapes and sizes of tiles to choose from, geometric tiles bring personality to your kitchen. Choose bold shapes and colours to invoke the wow factor, or opt for muted tones or simple patterns to create a classic, vintage or nostalgic vibe.