11 Planning Mistakes
to Avoid when Designing
Your Bathroom
Giving your bathroom a redesign can be a large job, and you want to make sure you get the results you are hoping for. It's important to avoid making mistakes, so here are 11 to steer clear of when you design your bathroom.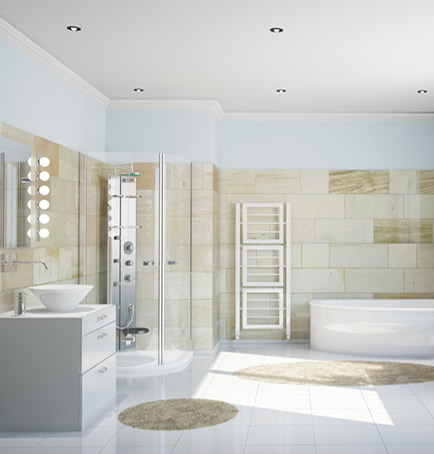 not leaving enough space for other users
Unless you live alone, you will probably be sharing the bathroom with at least one other person on a regular basis. Make sure there is space for both of you to avoid it becoming too cramped.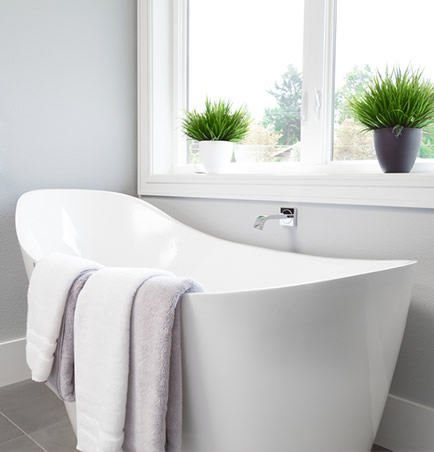 buying a tub that is too large
Don't fill up your bathroom with a tub because it will make the room seem crowded. Make sure you measure the space available carefully before you buy your tub so you have more space.
using the wrong tiles
Spend some time over your choice of tiles. Tiles look different together compared to when you see them on their own, so think about where you will use them as well as the size, colour and pattern, because it will make a large impact – mosaic tiles, glass tiles, bathroom mosaic tiles & mosaic brick tiles all look great, but just make sure you make the right decision.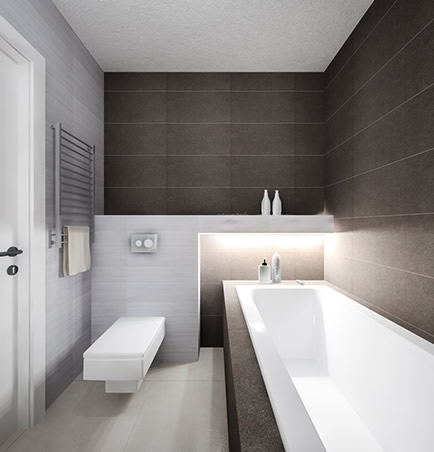 making the toilet the first thing you see
Try to position the toilet further back in the bathroom, and don't put it right next to the door. Instead, put the basin nearest to the door and make sure you cannot see the toilet from other rooms.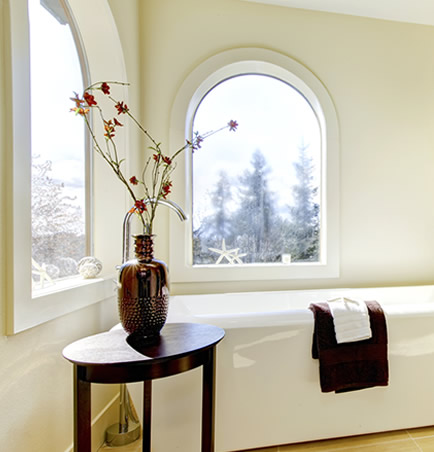 forgetting the finishing touches
Spend some time adding pleasant finishing touches to add that extra element of style. Keep some of your budget free for this, and then focus on factors like door handles and lights at the end that can easily be forgotten but which can make a significant difference to the overall result.

not thinking about flow
Flow is the concept that all rooms in the house should work together rather than being completely separate. If you get the flow wrong, it can affect the overall feel of your home. For example, if you live in an old house with traditional designs, be sensitive to this to make sure your new bathroom does not feel out of place.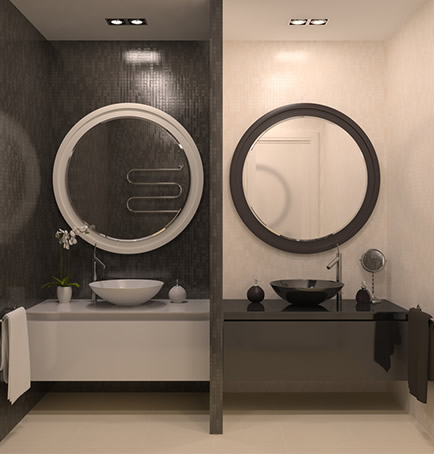 installing too little ventilation
Ventilation is essential in any bathroom, so don't forget to install a fan to prevent mould from becoming a problem.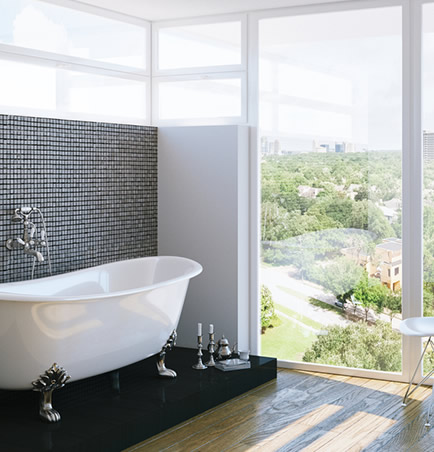 not having a view
If there is a view outside your bathroom, make sure you can enjoy it. If you are moving your bathroom or building a new one, choose a room with a view. You could even add a larger window to your existing bathroom to let in more air and light.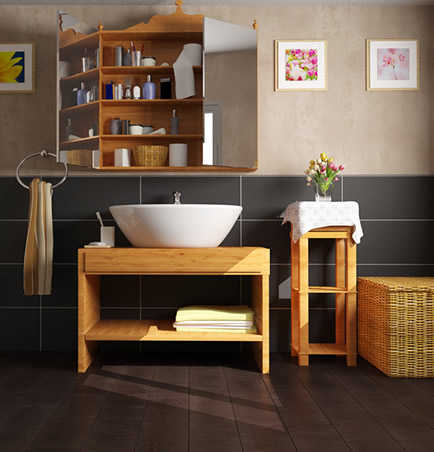 not including enough storage space
Storage is always important in the bathroom, and the more you have, the better. Large storage cabinets are ideal rather than lots of smaller cabinets, which will seem cluttered. Be creative if you can – for example, a cupboard under the sink is a good way to make use of otherwise wasted space.
not getting the right balance
Balance is essential for a satisfying result. This has to do with the colours, shapes, materials, patterns, furniture and more, so make sure you plan the decoration carefully beforehand rather than just piecing things together randomly.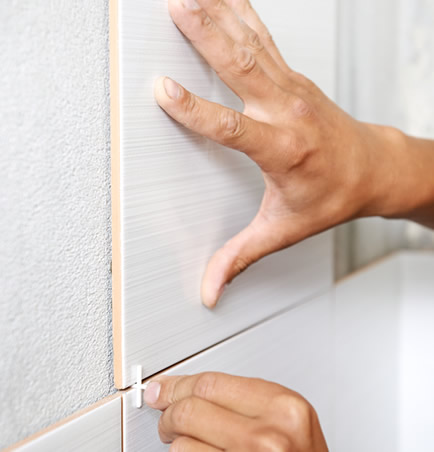 trying to do it all yourself
Get a pro to do the harder work for you. Unless you are a qualified plumber, be careful about changing the pipes or installing a new sink. These are quite large tasks, so go ahead and do them if you want to, but leave them well alone if you are not sure because you could cause more damage.